Rolls of pork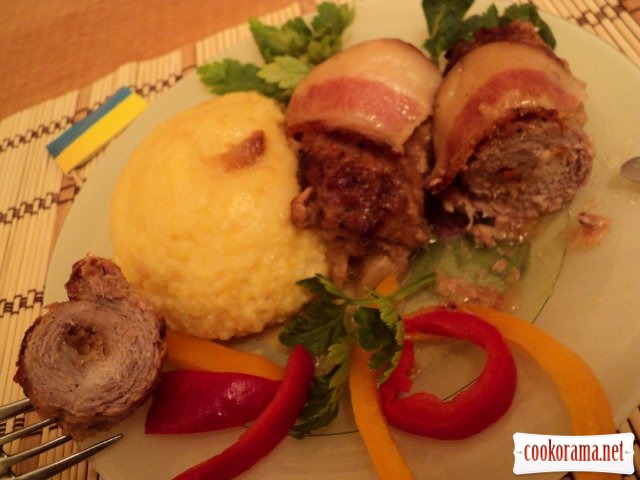 Ingridients
600 g.
400 g.
1 шт.
1 шт.
3 spoon
1 tsp.
50 g.
50 g.

ground mixture of peppers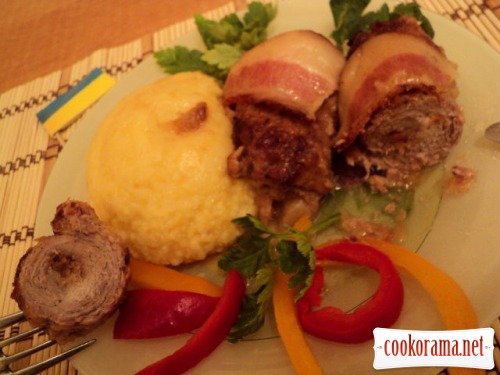 Rolls — one of the most popular in Ukraine meat dishes. It is prepared from pork, beef, poultry with a variety of fillings.

Preparation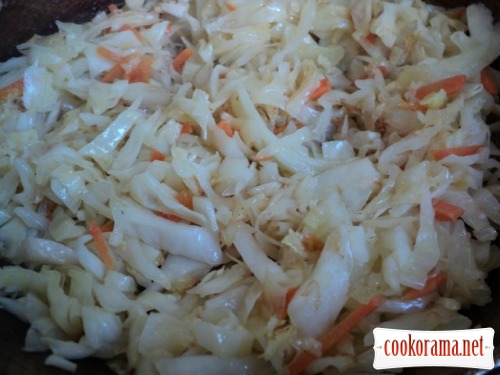 Chop cabbage thinly, cut onion in half rings, carrot in strips. Heat half of oil in pan, sauté onion in it, add cabbage and carrot, salt, sugar and stew for 20 min to readiness.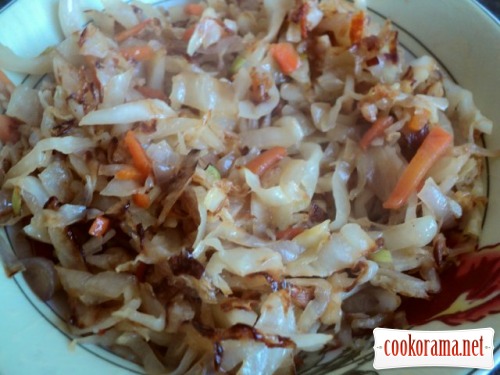 Cool it.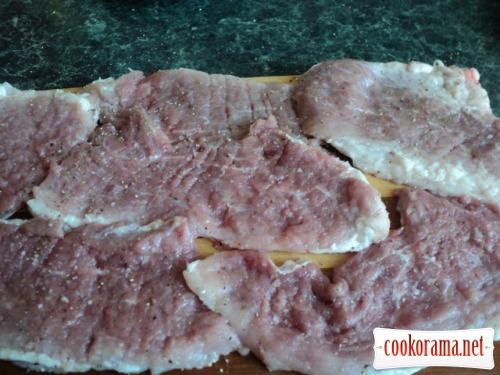 Cut pork across fibers in layers, beat well, salt and pepper.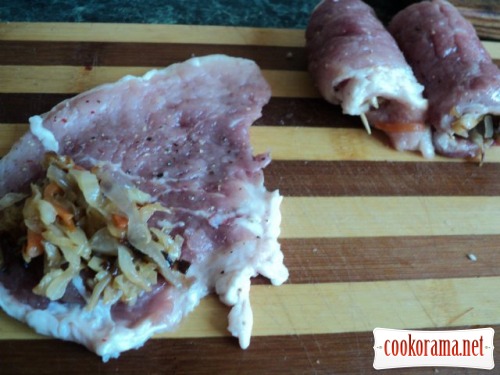 Put spoon of cabbage at the edge of piece, make roll and fix with toothpick.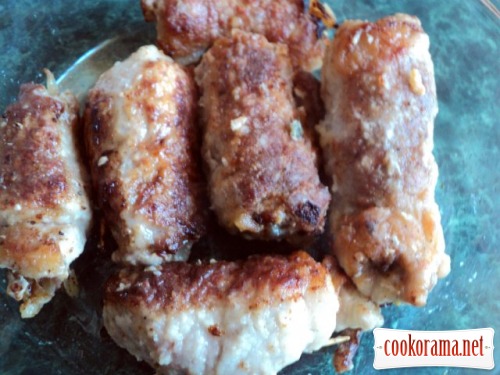 Roll them in flour and fry in pan till golden color.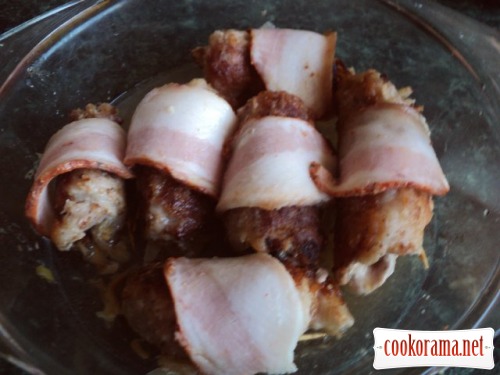 Spread fried rolls in saucepan, cover with slices of bacon, pour some water, cover with lid. Put in oven and stew to readiness for 30-40 min.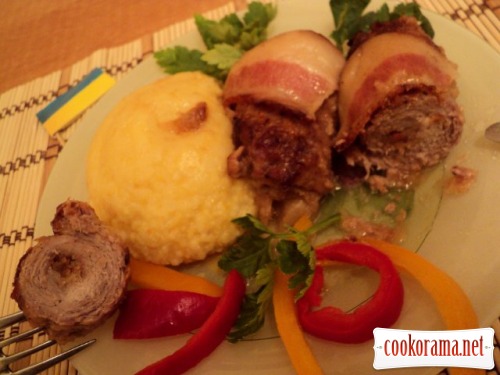 Serve hot, after removing the toothpick.