Rolls from cucumbers with dip "Avocado" and smoked salmon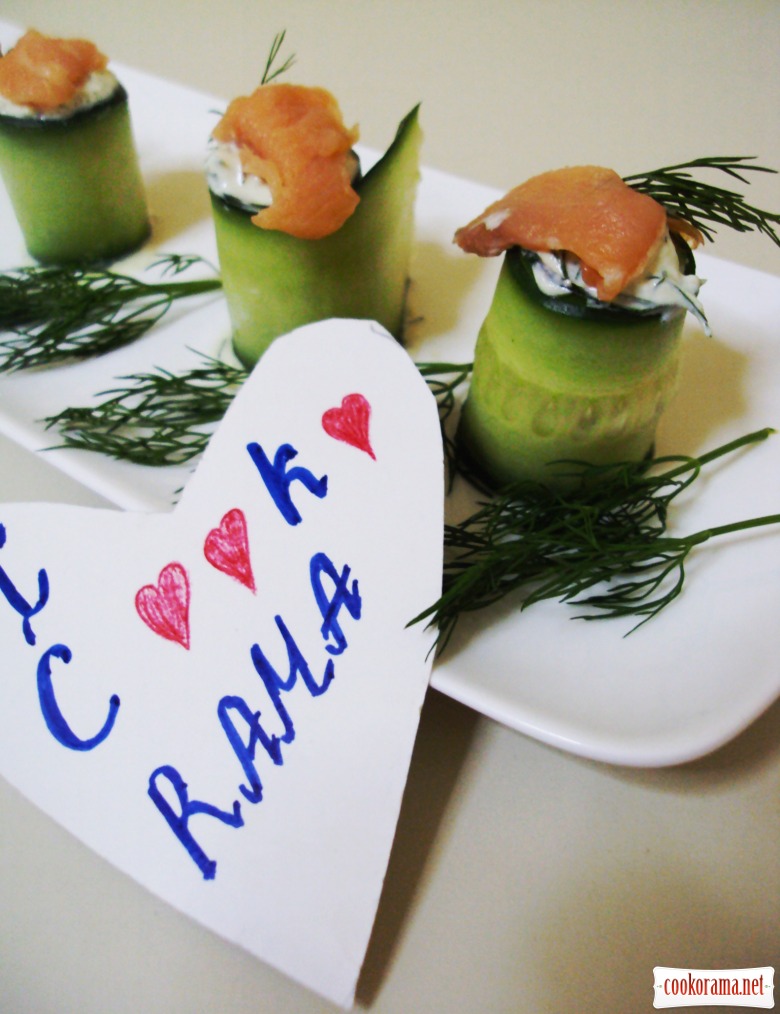 Ingridients
Dip
1-2 шт.

atlantic salmon fillet (smoked)

50 g.
Ingridients
200 g.
3 spoon
2 шт.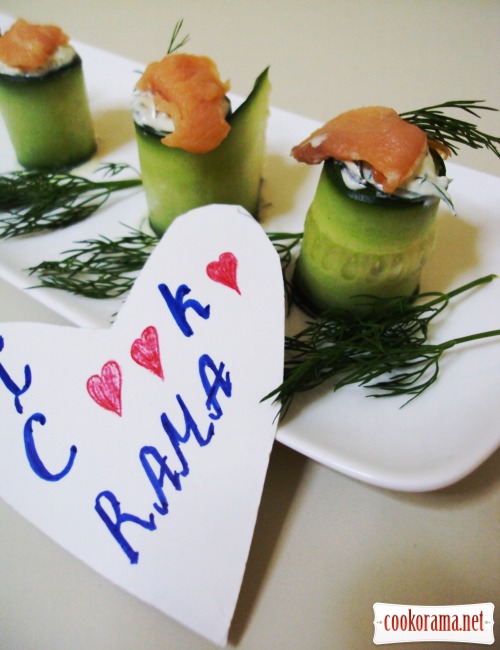 Dips — are sauces for dipping in them various raw vegetables, fruit, chips, crackers or slices of dried bread. So consistency of them should be as thick cream, for sauce not to «slide» from vegetables. They can be prepared in advance before the arrival of guests and keep refrigerated. Dips are served to the table in a small bowl, usually 2-4 different sauces. Vegetables and fruit should be washed, cut into small pieces and spread on trays or large plates.
I hid dip in cucumber strip and decorated with fish. The result was a fresh, juicy, bright appetizer, which daily brings a touch of festive meal and decorates the holiday table.
Try it!


Preparation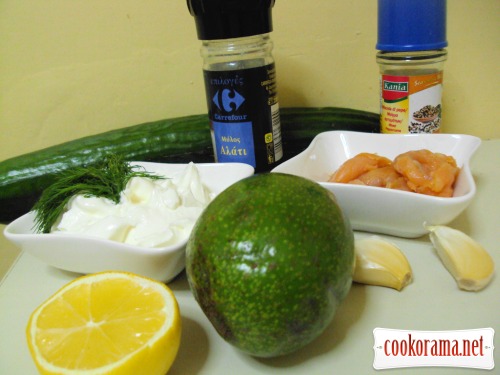 DIP: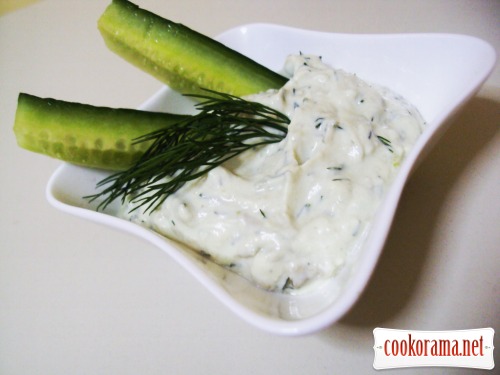 Grind all ingredients in blender into fluffy smooth mass. If necessary – add some yoghurt. Cool it.
In this form you may serve a dip with cucumber cubes, carrot, radish etc.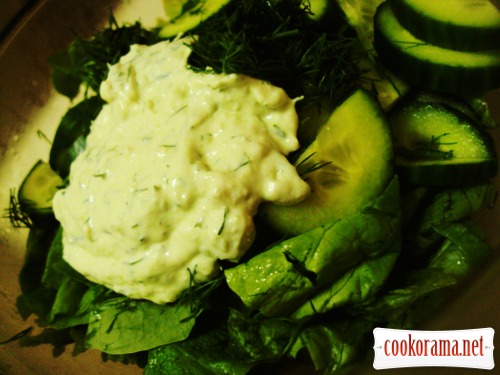 Also well suited as dressing for green salad.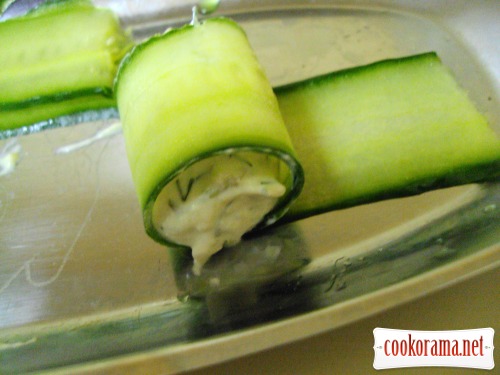 Cut cucumber with peeler into thin plates. On the edge lay teaspoon of dip and wrap in roll.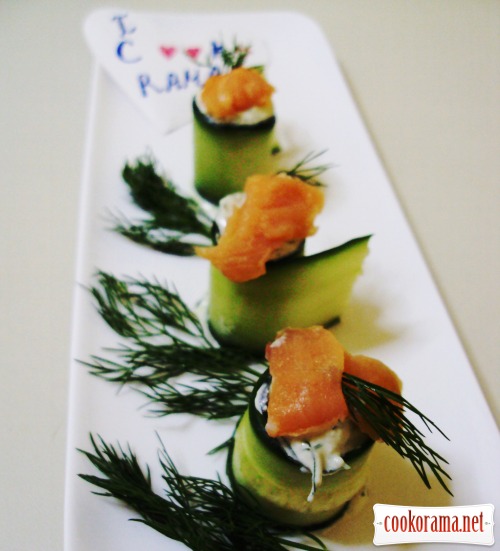 Top with piece of salmon, decorate with dill.
Bon Appetite!
Top of recipe "Rolls from cucumbers with dip "Avocado" and smoked salmon"