Chicken rolls in potato straws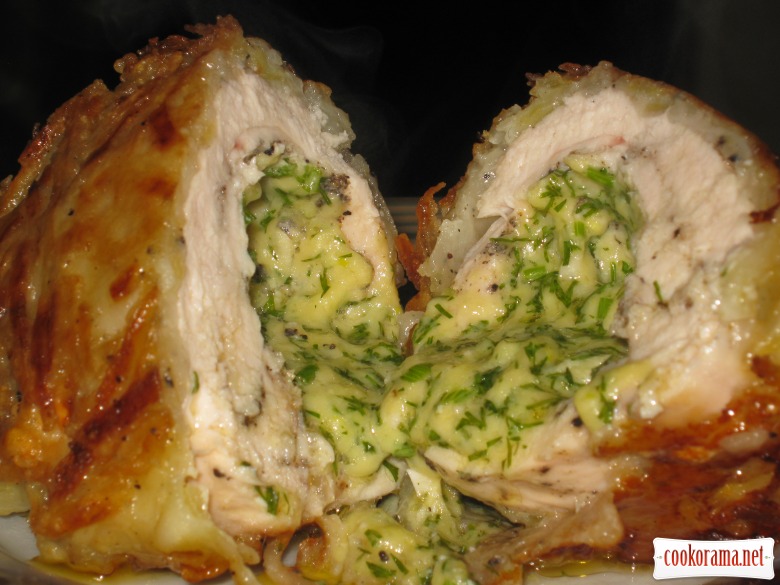 Ingridients
5 шт.
0,8 kg
150 g.
3 шт.
3 spoon
30 g.
1 шт.
50 g.
3-4 spoon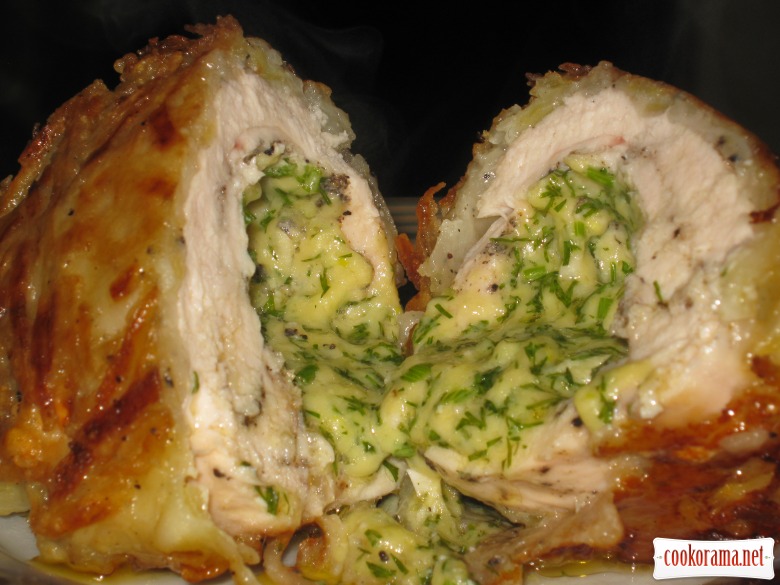 This is one of the favorite dishes for the holiday table.

Preparation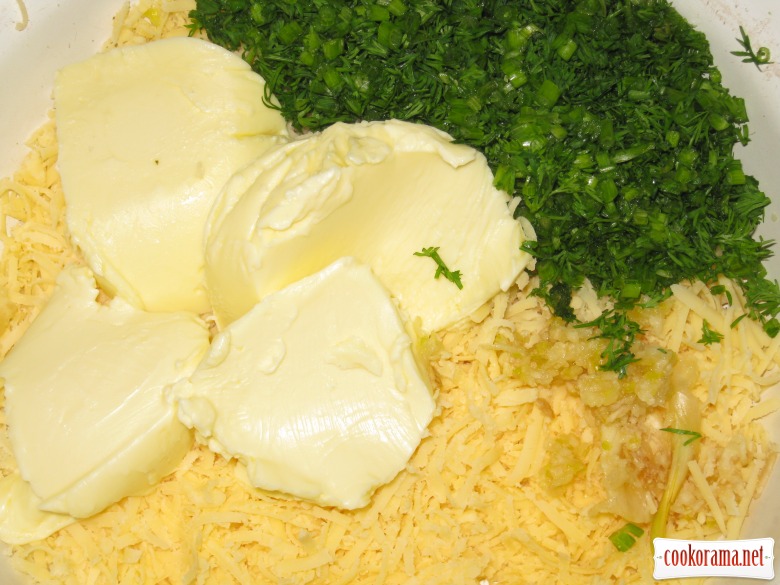 Grate cheese and garlic finely. Wash greens, dry and chop finely. Combine all with cream butter, stir well.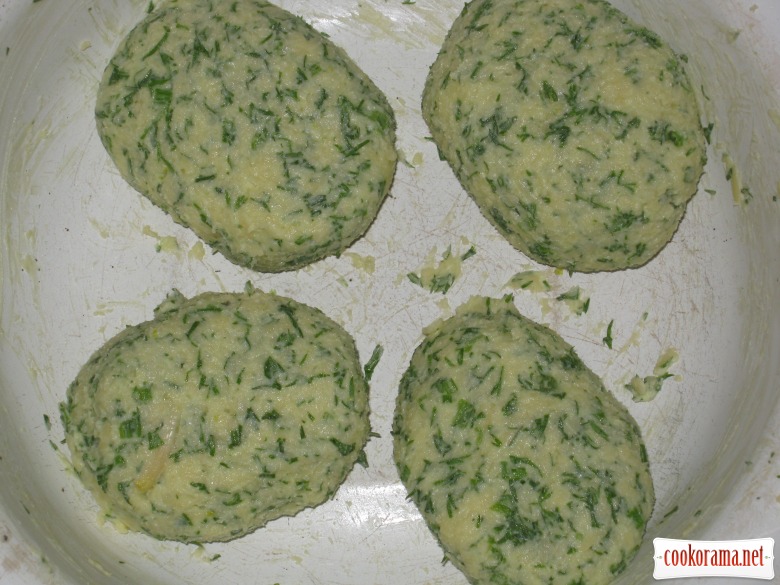 Form from resulted mass 4 cutlets and put in cold place (or in freezer).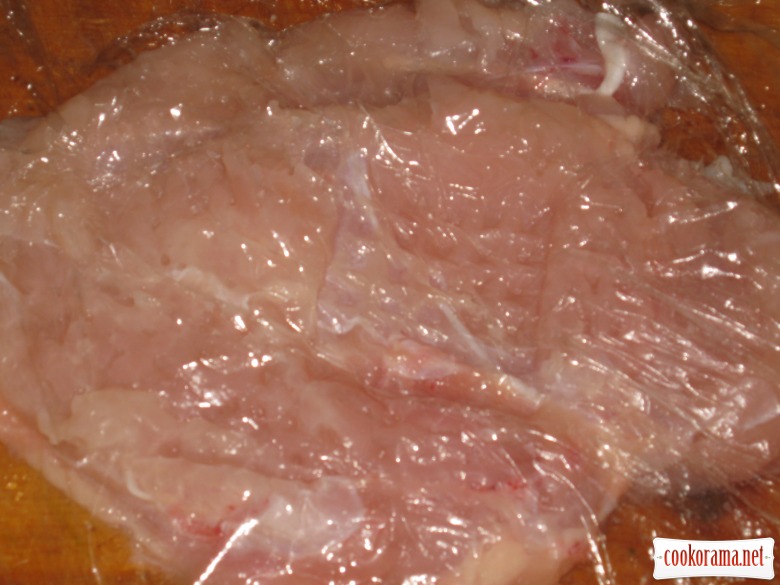 Wash chicken fillet, cover with food film and beat off.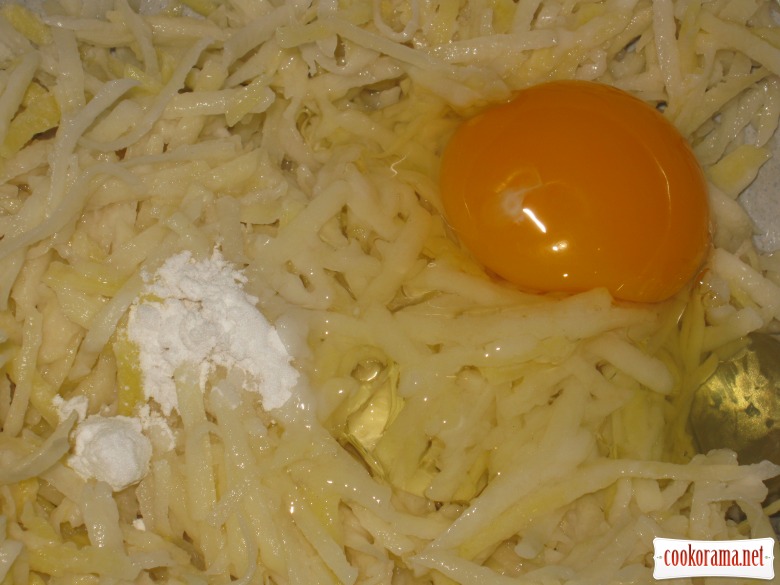 Grate potato on Korean grater, wash, fry a bit. Add starch, egg, salt to taste and stir all well.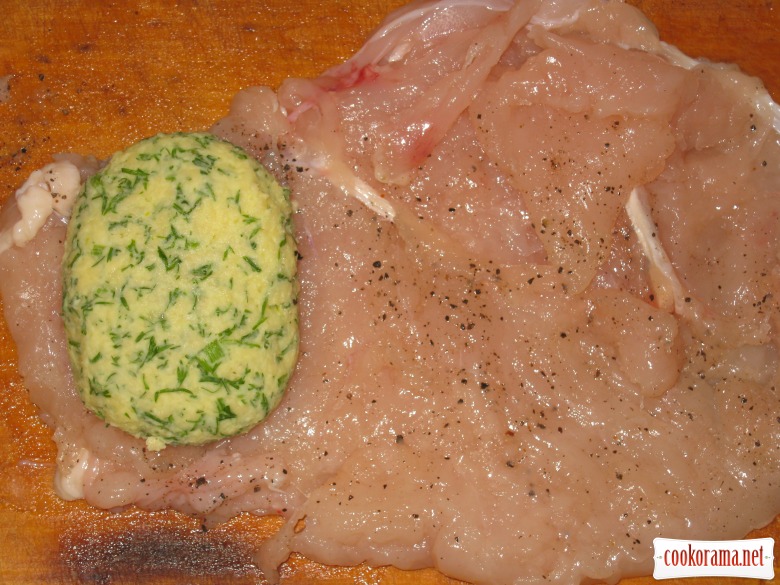 Salt fillet and pepper to taste. Put cheese-butter mass on fillet, wrap in roll.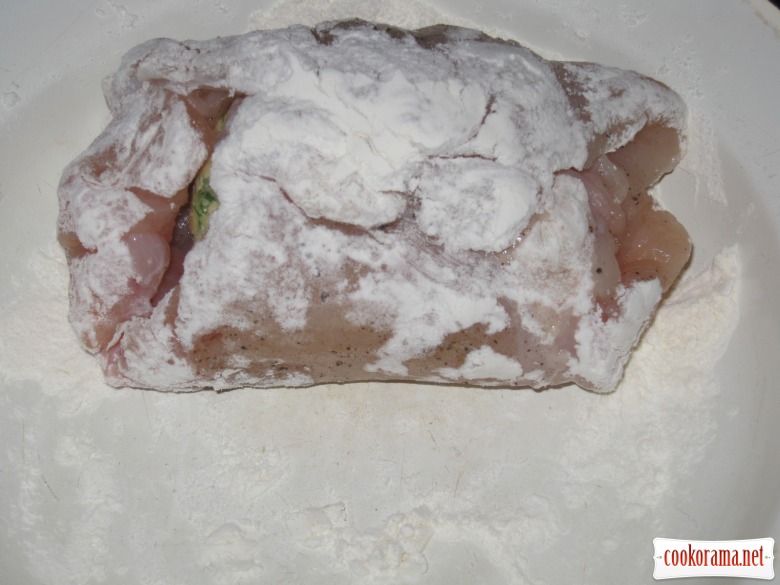 Roll it in flour.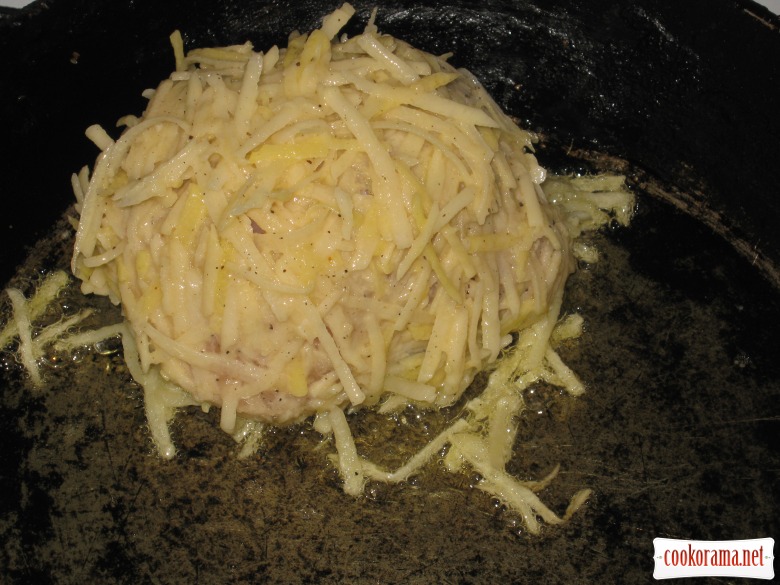 Then roll it in potato mass, fry in big amount of oil. If you wish, bake in oven.