Poppy cake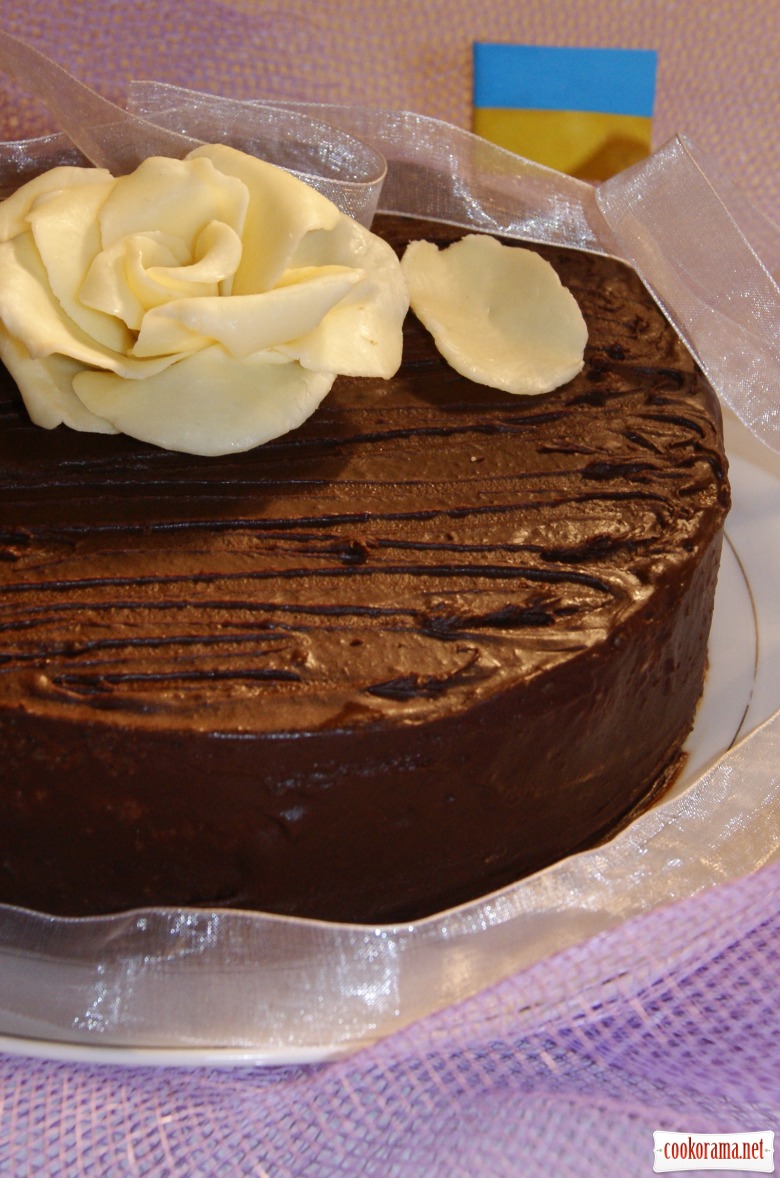 Ingridients
Biscuit
4 шт.
4 шт.
100 g.
100 g.
130 g.
1 g.
100 g.
Custard
6 шт.
110 g.
600 ml
1 g.
Glaze
75 g.
40 g.
Delicious and unusual cake by recipe of my friend Allochka from Kyiv city, it is not complicated to prepare! I recently read in the internet that poppy is considered traditional Ukrainian seasoning on the holiday table, and just for tea! Even a hundred years ago our ancestors added poppy not only in festive kutya, dumplings and pies, but add black grains, for example, to boiled potatoes. Now Poppy «prescribed» mainly in baking — and it is so tasty!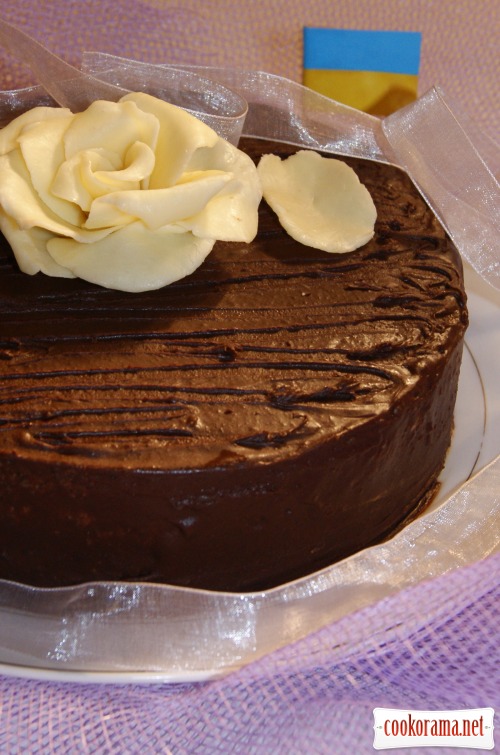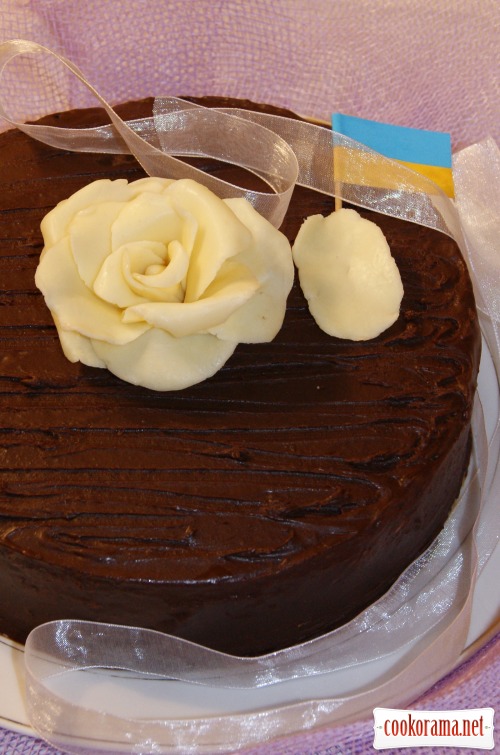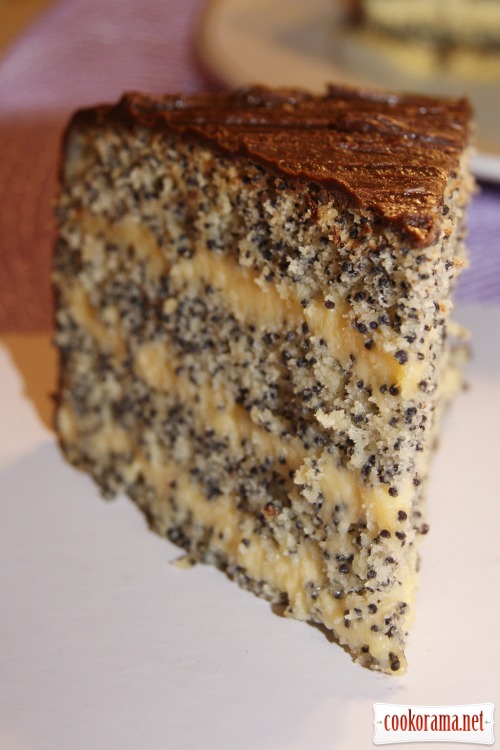 Preparation
biscuit:
Better prepare and weigh products for biscuit in advance.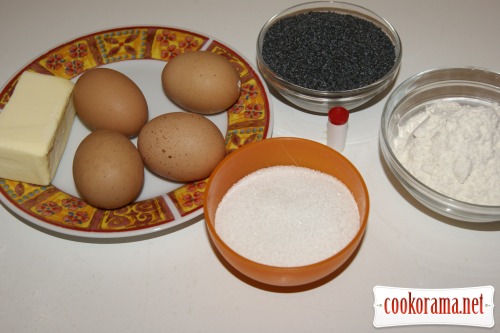 Mix yolks with half of sugar over high speed into smooth, white, airy mass.
Mix whites with sugar in separate bowl.
Mix in 3rd bowl dry ingredients — flour, dry poppy and vanilla sugar.
In 3 stages spread mixed whites and pour dry mixture of flour and poppy in bowl, where yolks were mixed.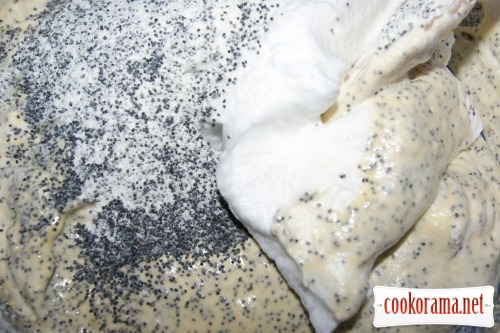 Stir with spatula carefully, not to seize whites, gradually add molted butter. Stir not too long!!! You should get very airy mass.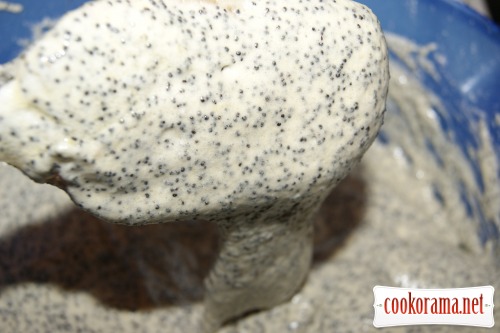 Spread biscuit mass in baking form, covered with parchment, and bake at 175-180 ℃ till dry toothpick, for about 40-45 min.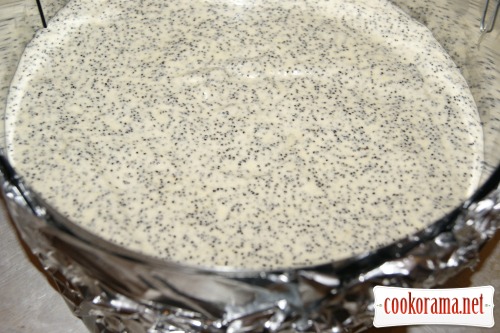 Take finished biscuit out and let it cool a bit in form.
Remove biscuit from form.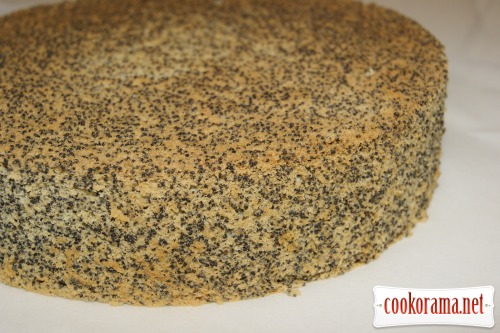 Turn upside down and cut horizontally in 4 flat cakes.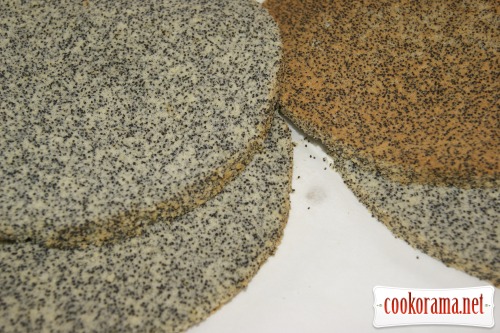 custard:
Whisk in saucepan yolks with sugar, adding vanilla till homogeneous mass.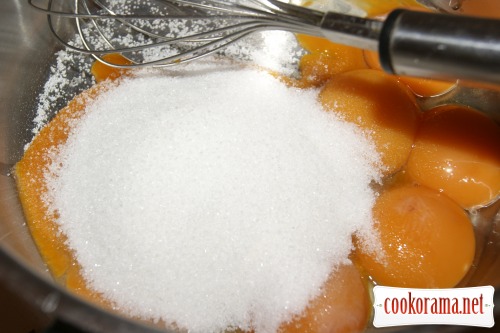 In other, bring cream to boil.
Once cream boils, gently pour it in yolks, constantly whisking.
Put over low heat and, not bringing to a boil and constantly stirring, get mass by consistency as liquid sour cream. Remove from heat.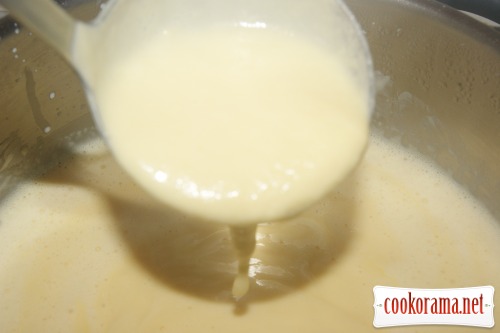 assenbly:
Put first flat cake at bottom of form, covered with food film and pour generously with
hot
cream.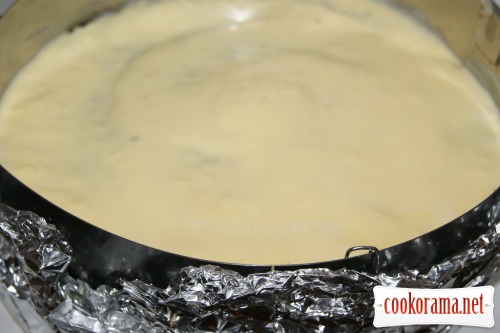 Continue to alternate biscuit with cream. Finish with cream.
Leave for 1 h at room temperature (after an hour I put in the fridge till morning).
Turn finished cake on plate, to get bottom on top.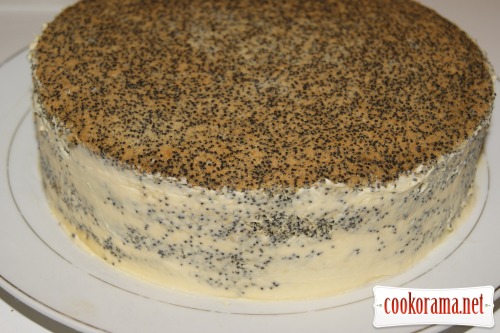 Pour with glaze, which is prepared by melting chocolate with butter om steam bath and cooling of it.
Let the glaze cool down and decorate cake.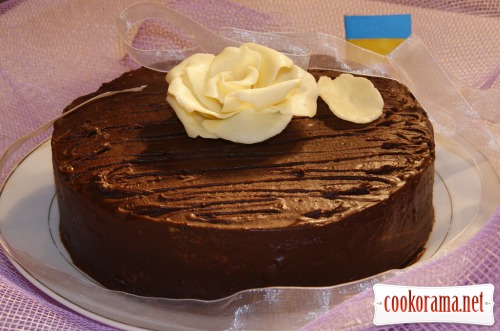 Enjoy it!