Pie and twisted pie...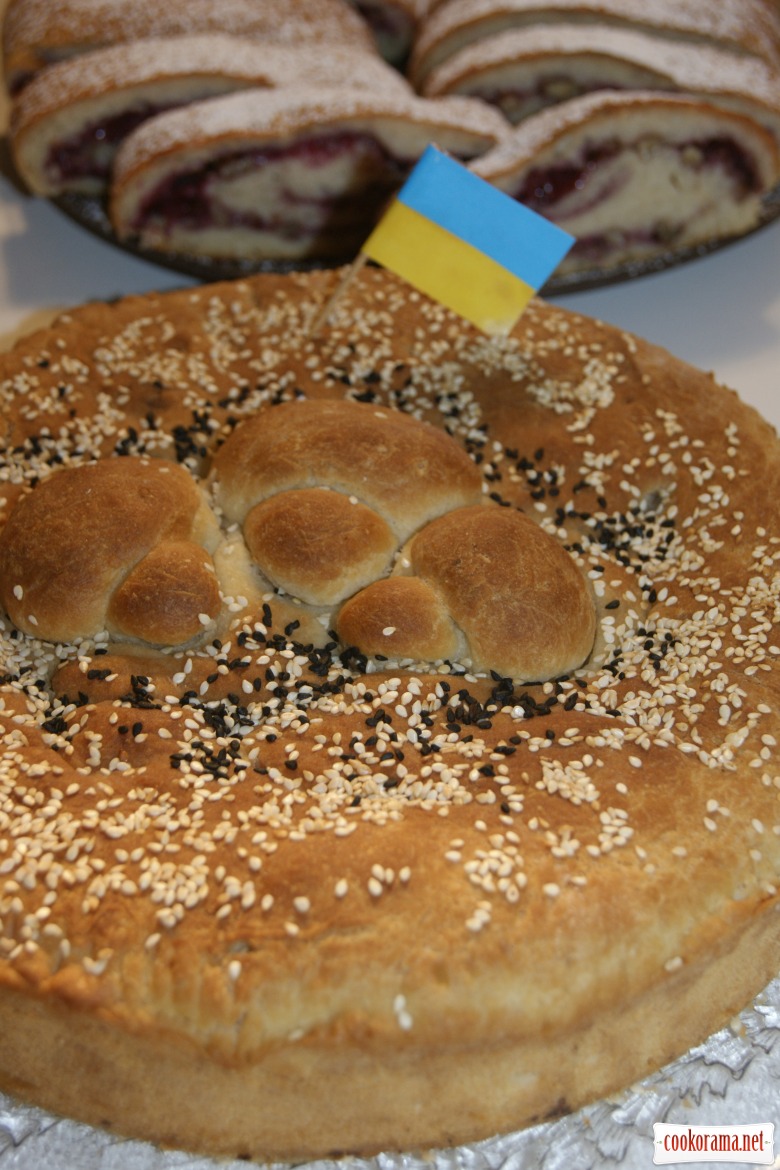 Ingridients
Dough
850-900 g.
400 ml
8 g.
2 spoon
1 tsp.
70 ml
Mushroom filling
500 g.
1 шт.
2 шт.
1 шт.
Filling for twisted pie
300 g.
1 spoon
1 spoon
4 spoon
Today I already feel well, do not like to be ill… therefore decided to treat myself and my loved ones with pastry — pie with mushrooms and twisted pie with cherries and nuts from lean, but very tasty, soft and tender lean yeast dough.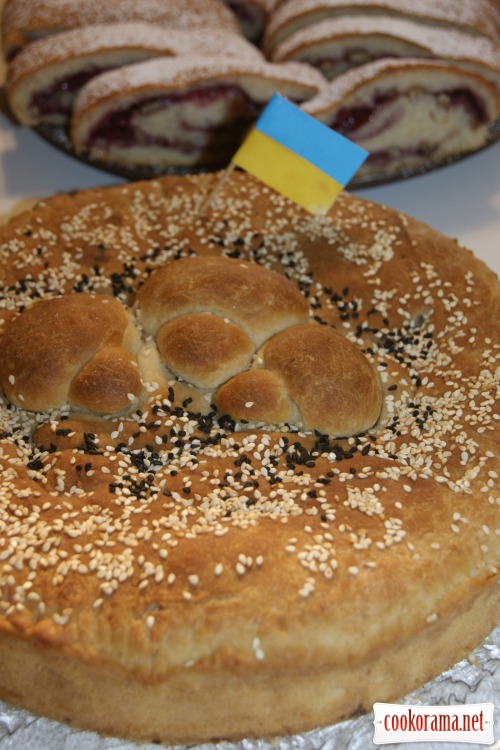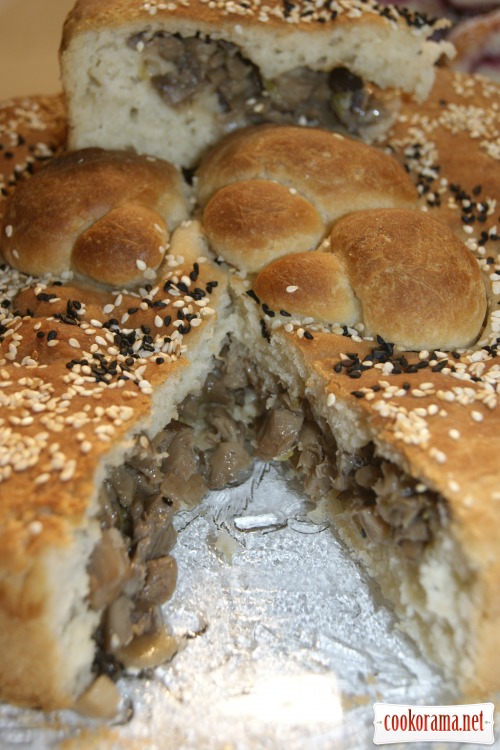 Preparations
Prepare mushrooms:
Put all ingredients in saucepan.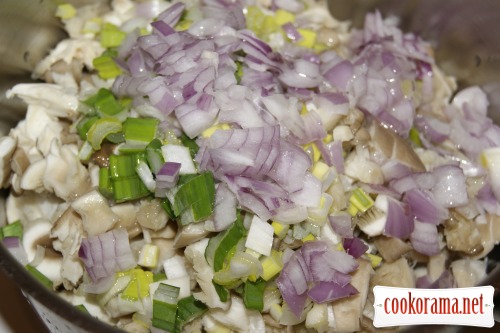 Stew to readiness, then cool it.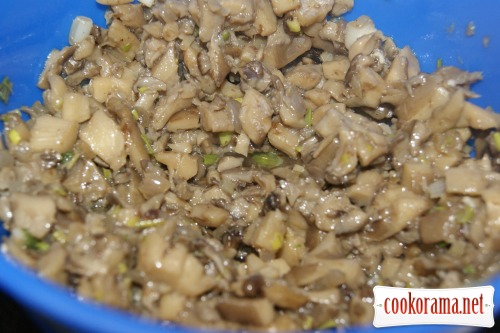 Put yeast in warm water, 8 tbsp of flour and sugar, stir well and put in warm place for 20 min, to rise cap.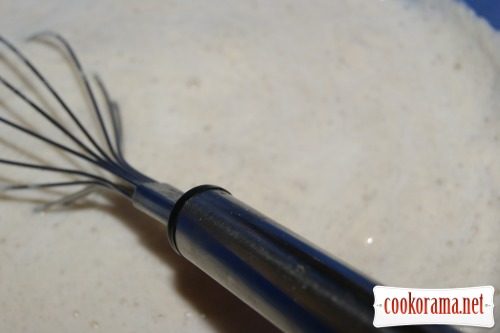 Pour rest of flour and salt, add oil and knead sticky, but not tight dough. You can bake at once.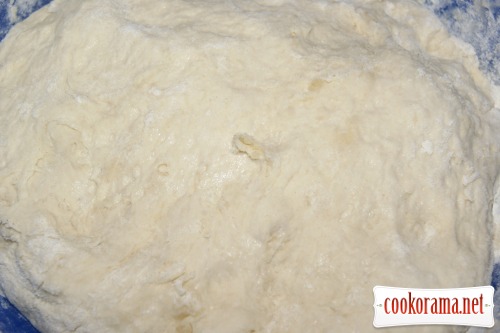 Put rest of dough in form with 26 cm in diameter, covered with cooking paper and spread dough of 0,6 сm thick. Do not forget to make small sides.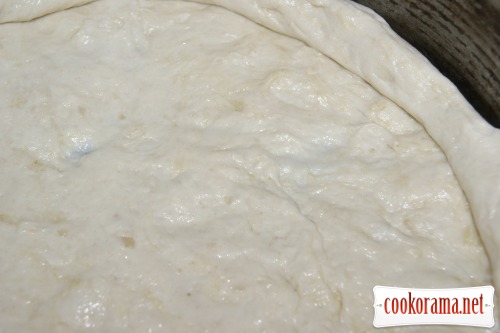 Spread finished and cooled mushrooms.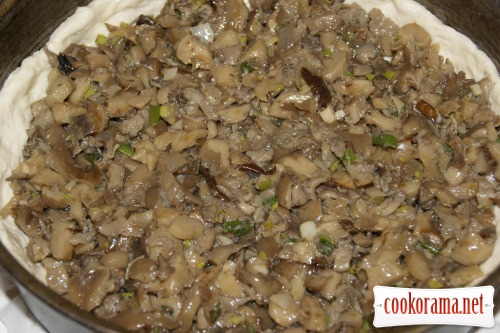 Cover with second piece of dough rolled with a bit larger diameter, than form, fix edges well. Grease with oil, sprinkle sesame and bake in heated to 190-200 ℃ oven for 40-45 min.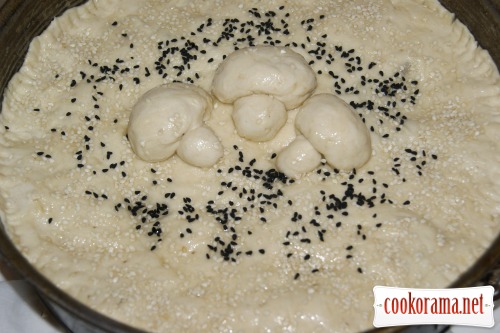 Let it cool and remove from form.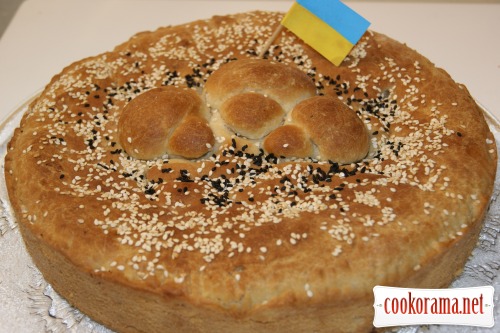 Put another dough on oiled sheet of cooking paper, smooth it (I did by hands) in rectangle of 0,6 сm and spread cherries (boil with 1 tbsp of starch and 1 tbsp of sugar), sprinkle with nuts.
Make a roll with help of cooking paper and bake in heated to 180-190 ℃ oven for 25 min.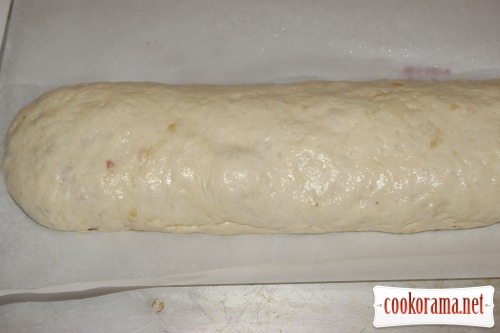 Cool it, cut in portions and sprinkle with sugar powder!