Patties with beans and poppy seeds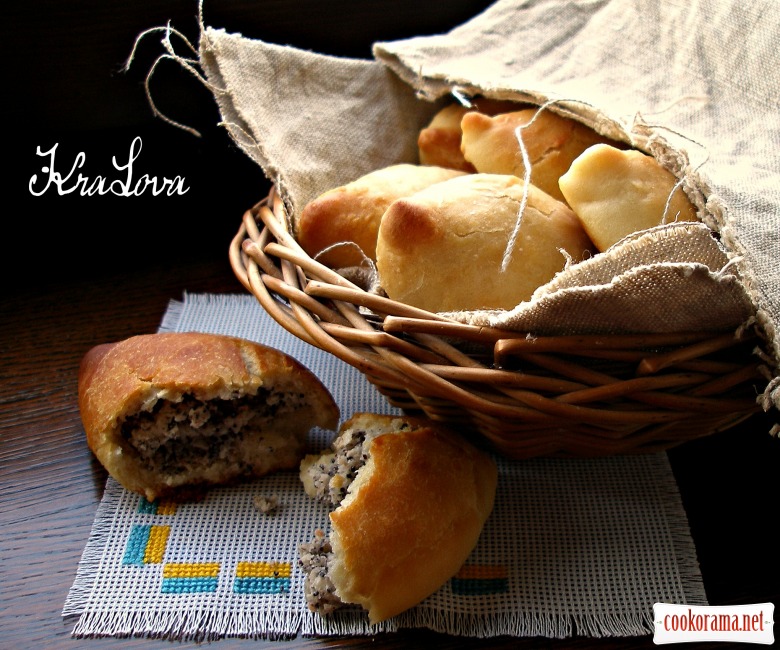 Ingridients
Dough
500 g.
1 glass
20 g.
1 шт.
1-2 spoon
1 spoon
0,5 tsp.
Filling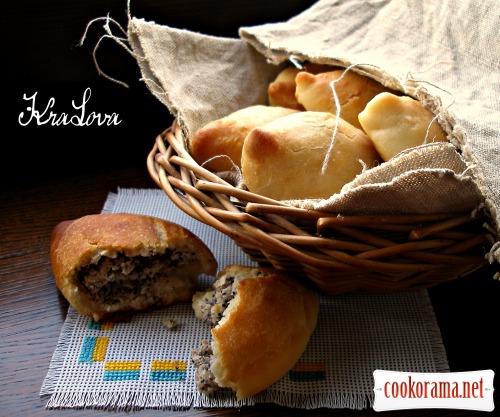 These are special to me patties. They were cooked by my grandmother Sekleta and no other patties in childhood I liked as these ones. And I still love them…

Preparation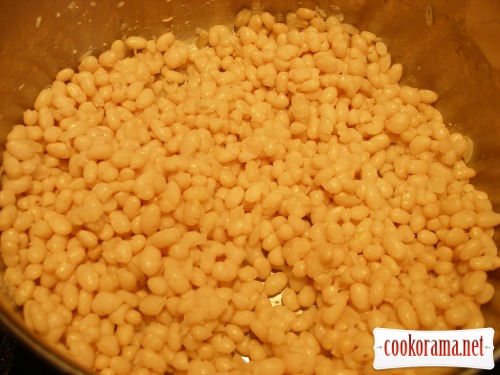 Soak beans overnight. Boil to readiness.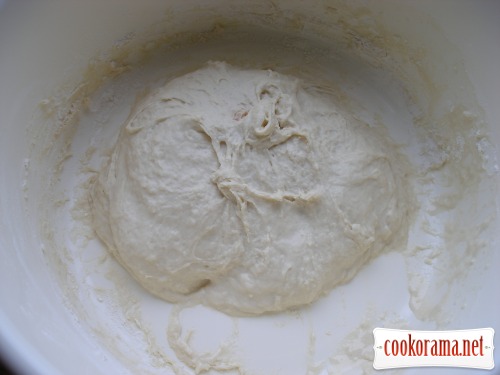 Heat milk, dilute yeast and add half of four. Knead dough and put in warm place, till it rises well.
Mash beans, add poppy and sugar. Stir it. Pre-steam poppy with boiling water, then use poppy grinder.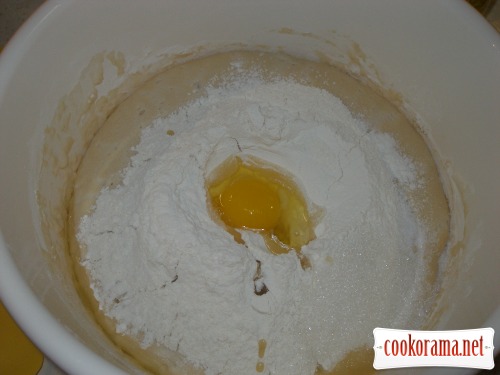 Add to dough egg, remained flour, sugar, salt, butter. Knead and leave again, to rise.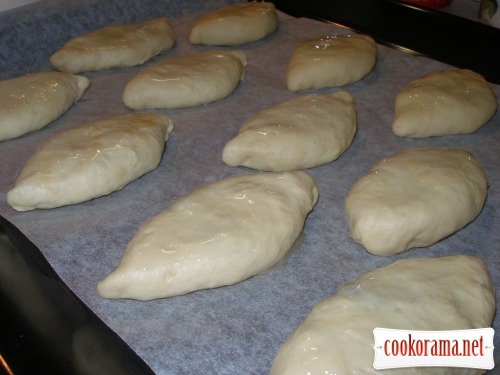 When dough rises well, start to form patties: put stuffing, «pinch», spread on baking sheet «seam» down, grease (egg, butter, water with sugar, — as you wish) and let it stand for 10-15 min. Put in oven at 180 ℃ for 15-20 min or till brown crust.