Meat patties, baked in tomato-cream sauce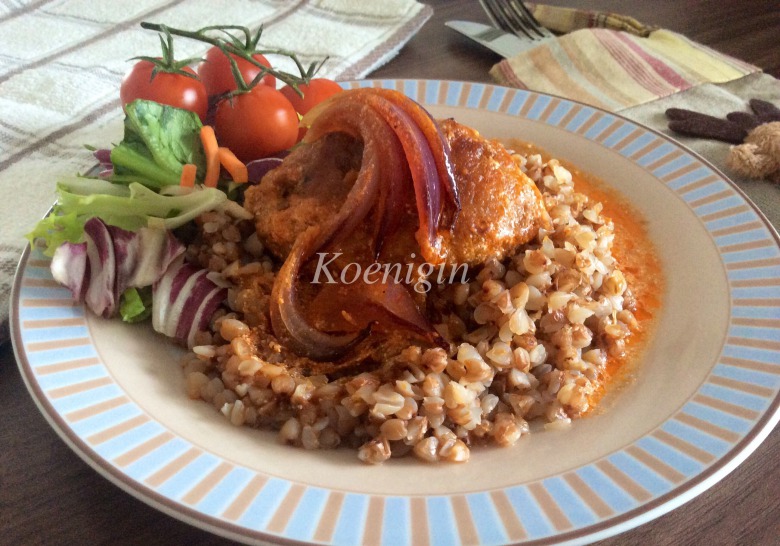 Ingridients
700 g.
2 шт.
150-200 g.
2 glass
3-4 spoon
200 g.
1 spoon
2 шт.
Delicious homemade flavorful dish that not take much time for cooking.

Preparation
Finely chop one onion and fry in pan with spoon of oil.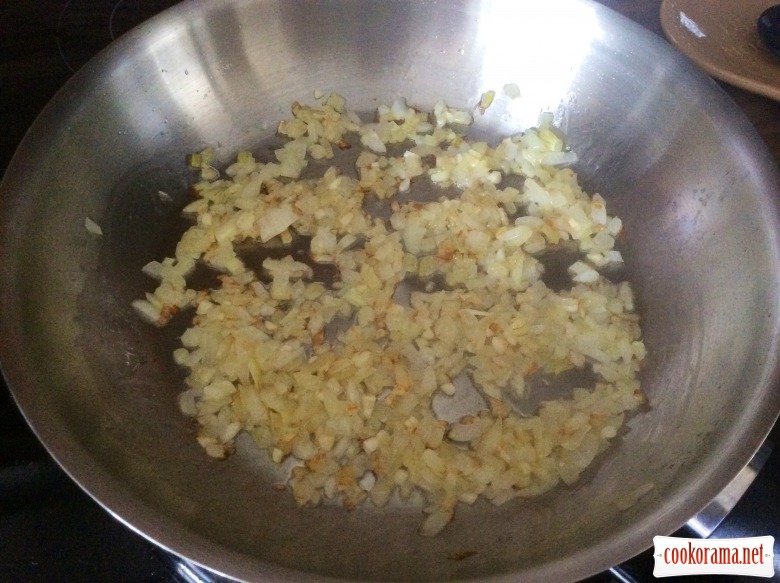 Soak loaf in water, once it soft, squeeze excess water.
Grind meat in a meat grinder together with loaf.
Add fried onion and spices to mince. Stir well.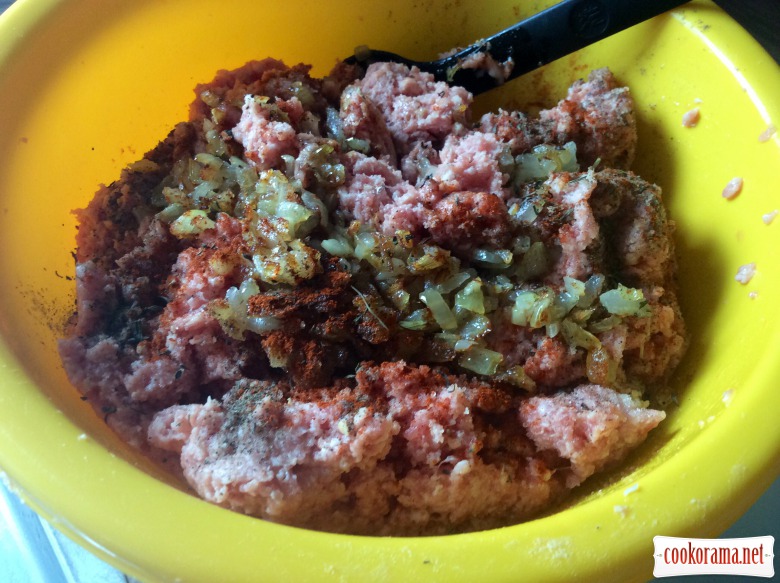 Form from mince oblong patties.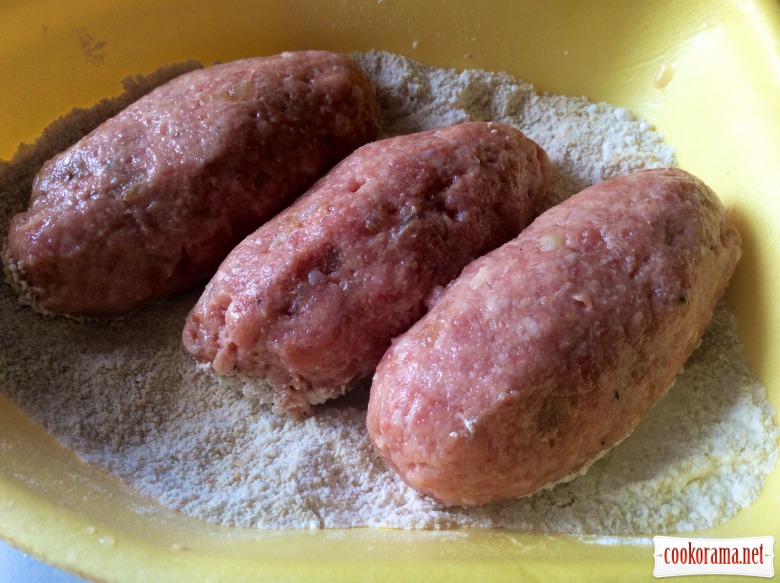 Roll in flour, mixed with breadcrumbs and fry quickly on both sides just to form crust.
Prepare sauce. In frying pan or saucepan dilute tomato paste with water. Stirring, add sour cream, add spices to taste, bay leaf and always freshly ground dried barberries, it will give sauce wonderful aroma. Bring to a boil.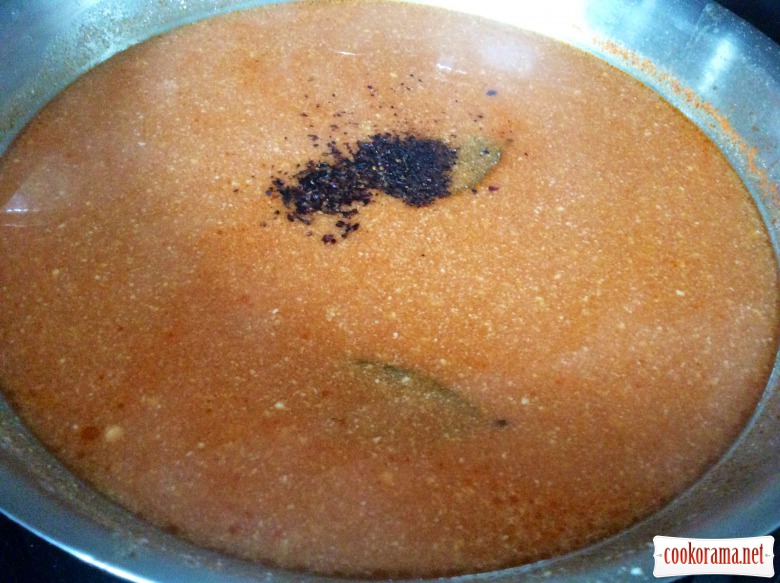 Put patties in baking sheet with high sides, pour sauce, spread coarsely chopped onion.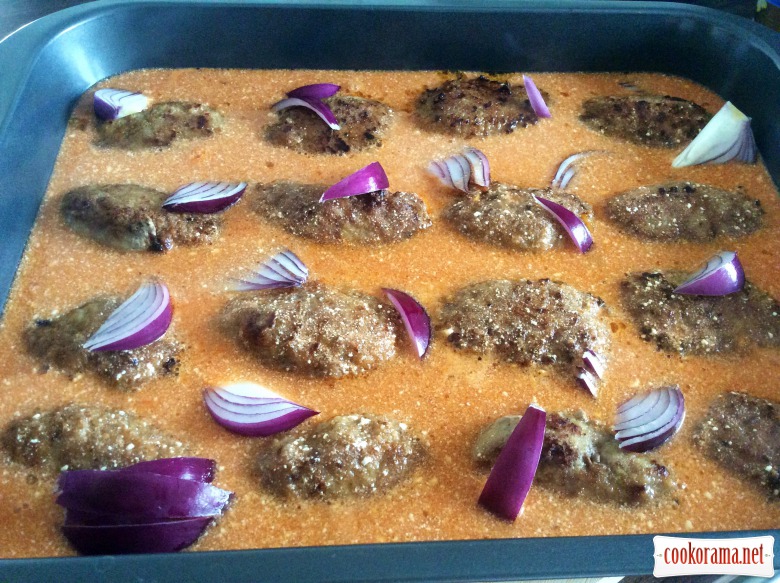 Put in heated oven at 185-200℃ for 20-25 min. Serve hot with porridge, poured with sauce.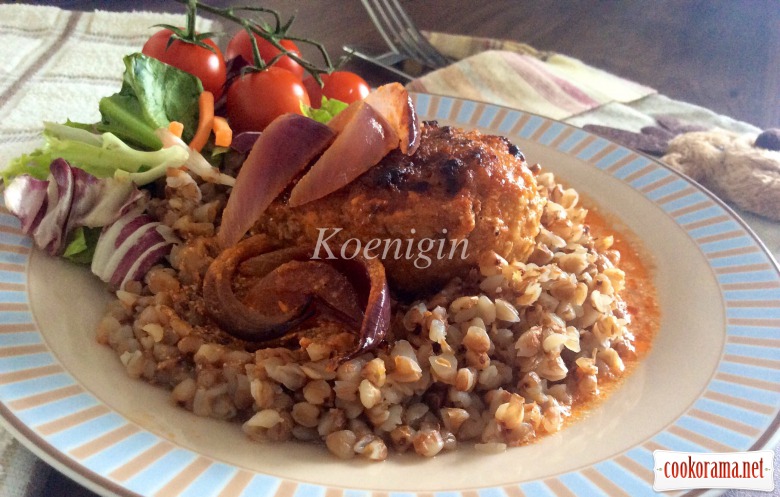 Bon Appetite!