Melting chocolate cake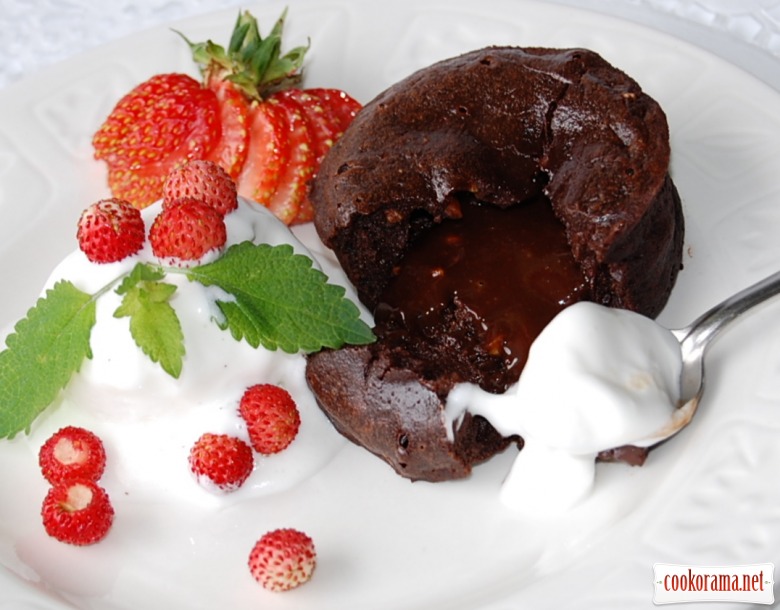 Ingridients
black chocolate (with almond)

100 g.
70 g.
2 шт.
20 g.
25 g.
30 g.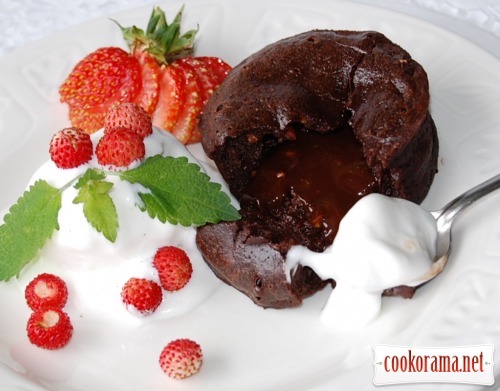 This dessert is for those who love chocolate. If you have a chocolate bar and 10 min of your time- you`ll get beautiful dessert with liquid inside. Delicious!

Preparation
Melt the butter with chocolate ( I made in a microwave for 1 min at the average power):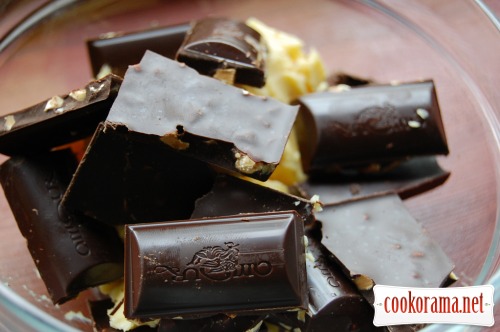 Mix eggs with sugar: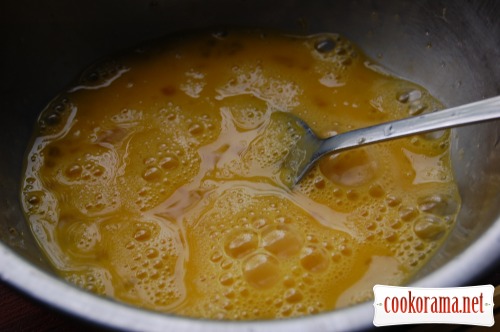 Add chocolate, cognac: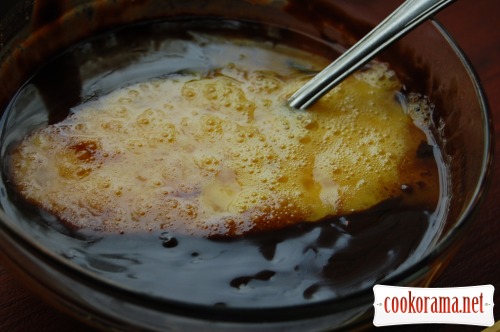 In the end stir slightly with sifted cocao:
Put into greased with butter and powdered with cocoa molds: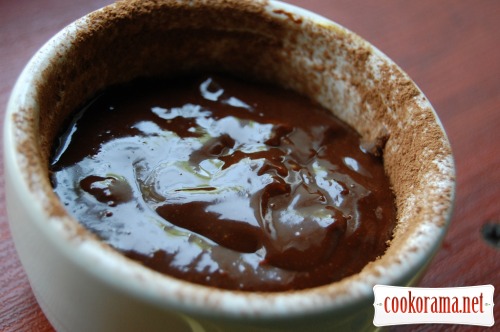 I got 5 molds and each contained 3 tbsp of mixture. Bake for 7 min at 210℃. And better is to sit near the oven and look at the process of baking. And when on the top will appear a crisp – it`s time to take it out!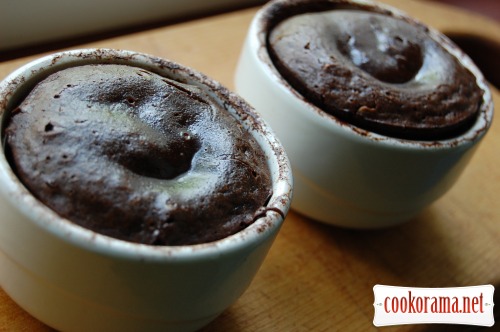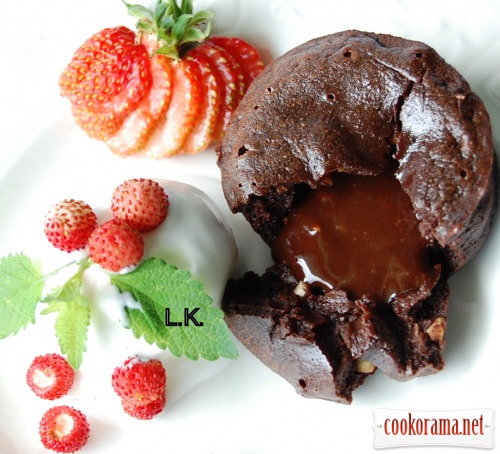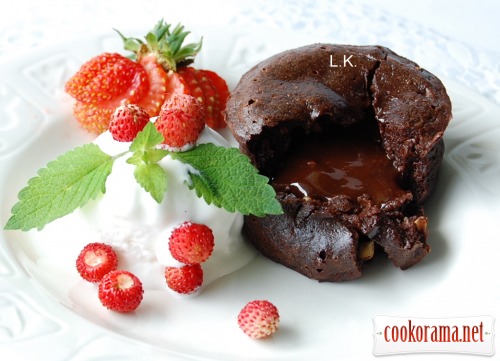 It`s better to serve warm with ice cream. It`s easy to take them out from the forms.
Thanks Mira for recipe. I have small changes- instead of walnut in dough was directly added chocolate with almonds.
Bon appetite!
618

02 June 2011, 16:40