Chocolate-banana cake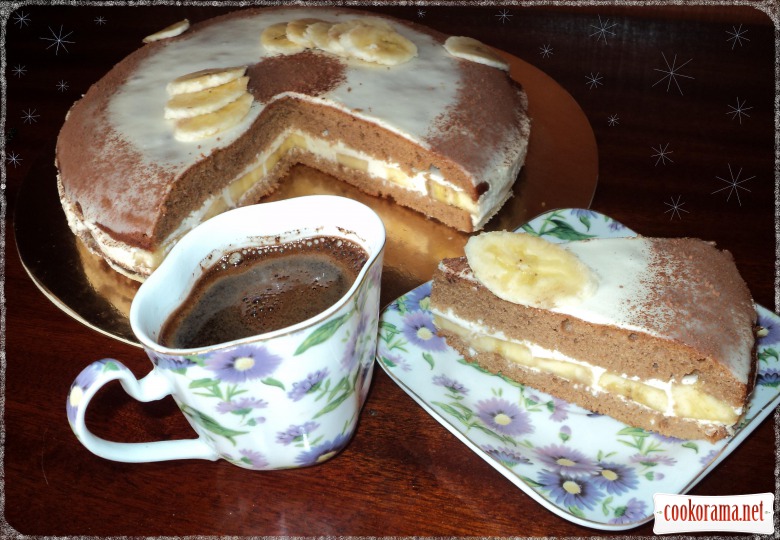 Ingridients
Dough
130 g.
100 g.
3 шт.
3 spoon
0,5 glass
2 spoon
1 tsp.
1,5 tsp.
Cream
300 ml
3 spoon
1 spoon
2-3 шт.
I also take part in Sweet New Year flash mob. I propose cake with very pronounced banana flavor that perfectly fit your New Year's table, or simply bring joy on gray days

Preparation
Mix yolks with 2/3 of sugar, add oil and mix again. Mix cocoa with coffee, pour hot water, once it cools, add in yolk mass.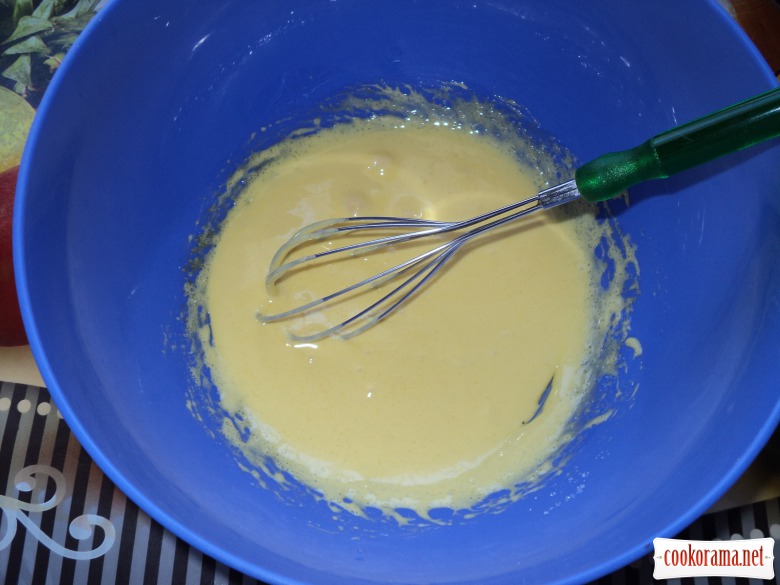 Then add sifted flour with baking powder. At the end, slightly add mixed with 1/3 of sugar whites into fluffy foam. Spread in form (I got d 24 сm.) and bake at 180℃ for about 40 min.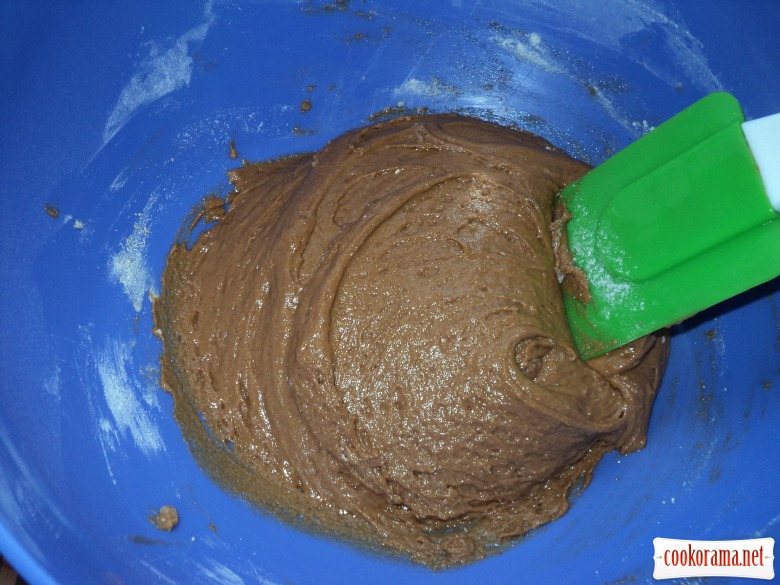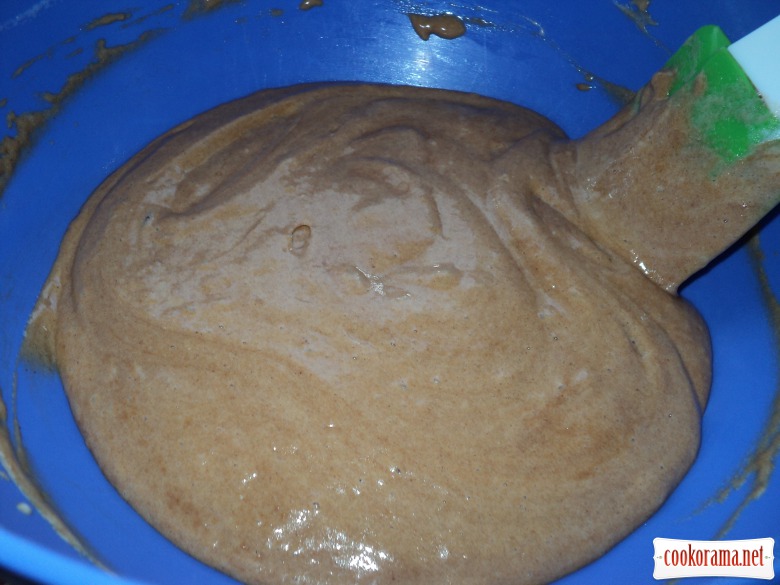 Mix sour cream with sugar and add diluted in small amount of water gelatin.
Cut chilled flat cake in two parts, spread sliced bananas and cream, put in the fridge to cool and infuse. Decorate as you wish.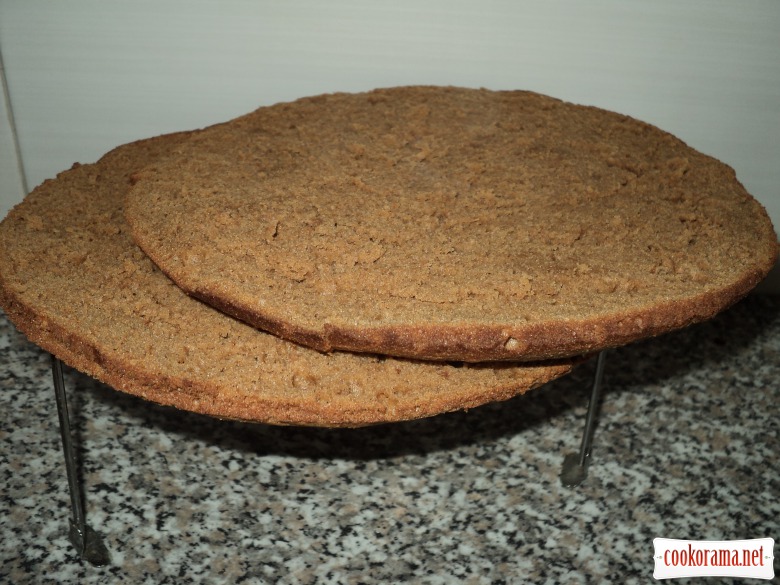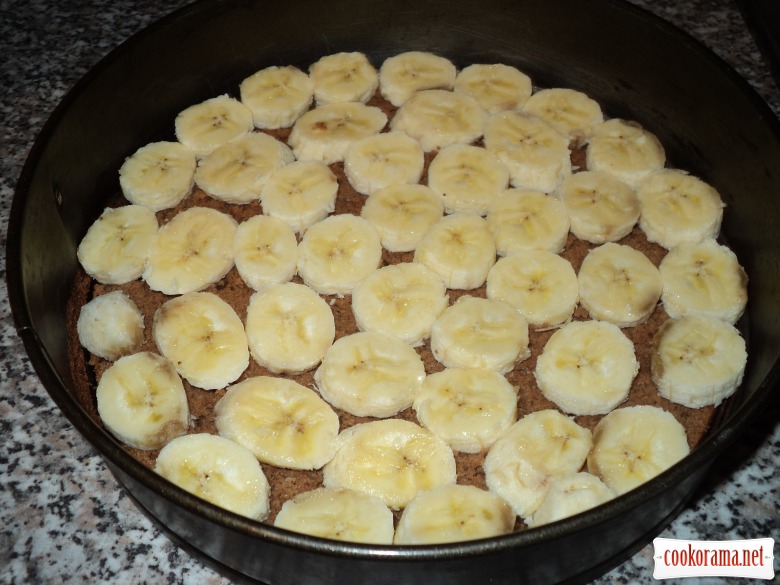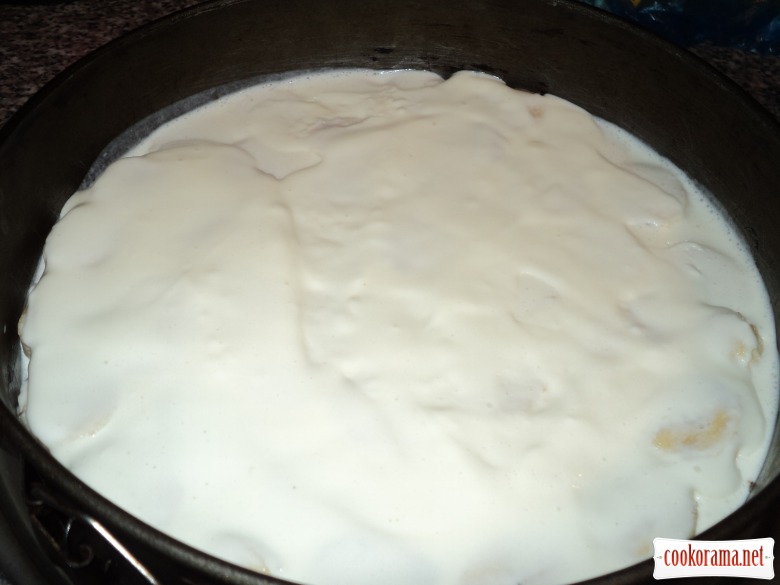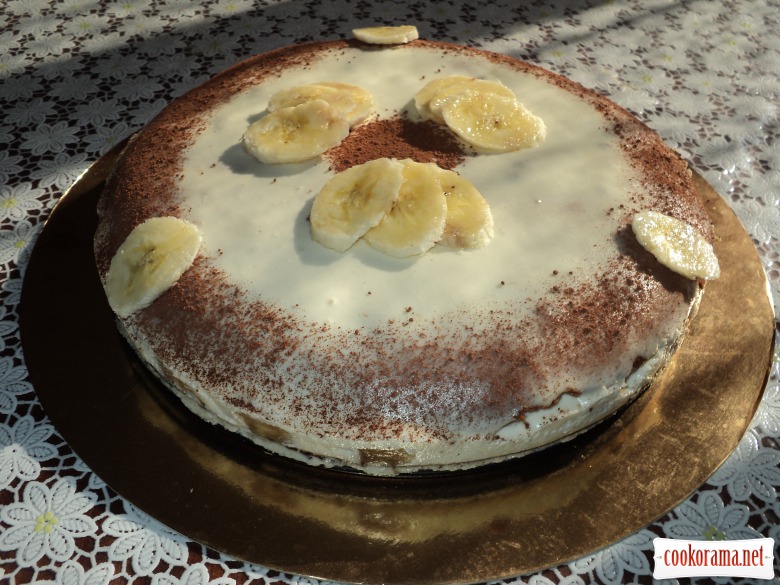 Bon Appetite!
722

09 December 2014, 18:09