Hot sauce from roasted red peppers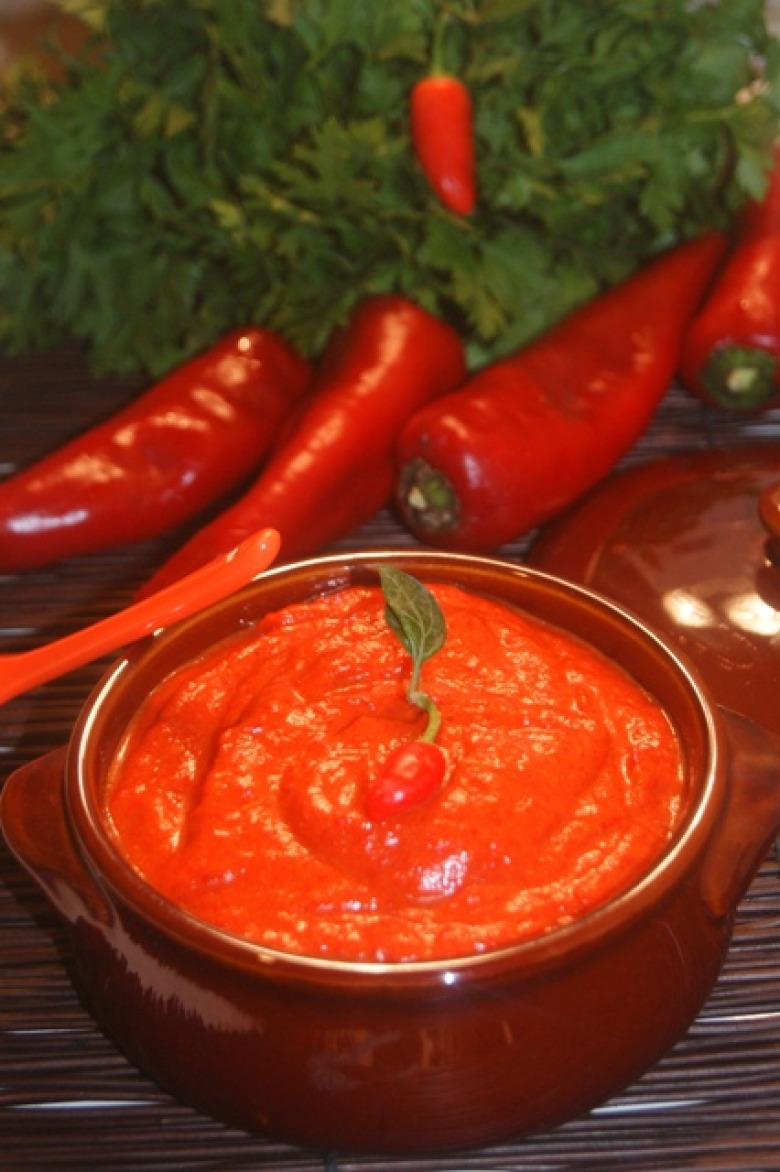 Ingridients
1 kg
75 g.

ground black pepper (to taste)

4 шт.

chili pepper (or hot pepper sauce - to taste)

2 шт.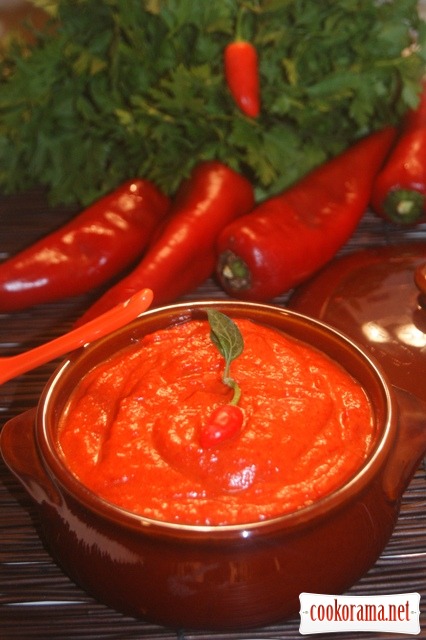 Perfect sauce, which is suitable for meat, fish and poultry. Preparing easy and simple, but the result will please you — I am ready to eat it with spoons!


Preparation
Put peppers on a baking sheet, laided with baking paper, lightly greased with oil, and bake under the grill until done. Together with pepper bake unpeeled chives.
Prepared pepper put into sealable vessel. Cool and remove seeds and peel.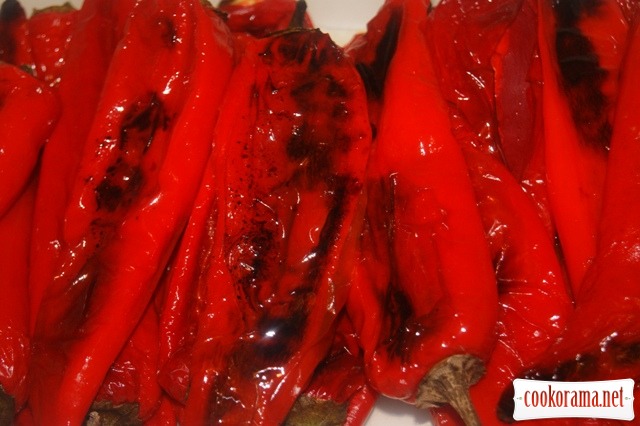 Put peppers, baked garlic pulp, chili, salt and black pepper in a blender and grind to mashed potatoes condition, gradually adding oil.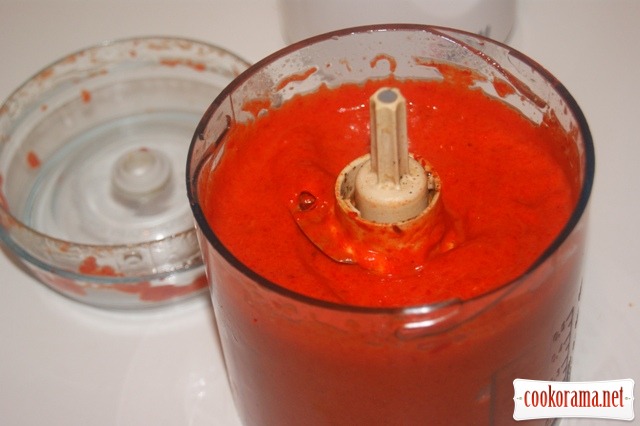 Prepared sauce put intj the refrigerator for at least an hour. He has thick and smooth consistency.