Pate-tapenade from olives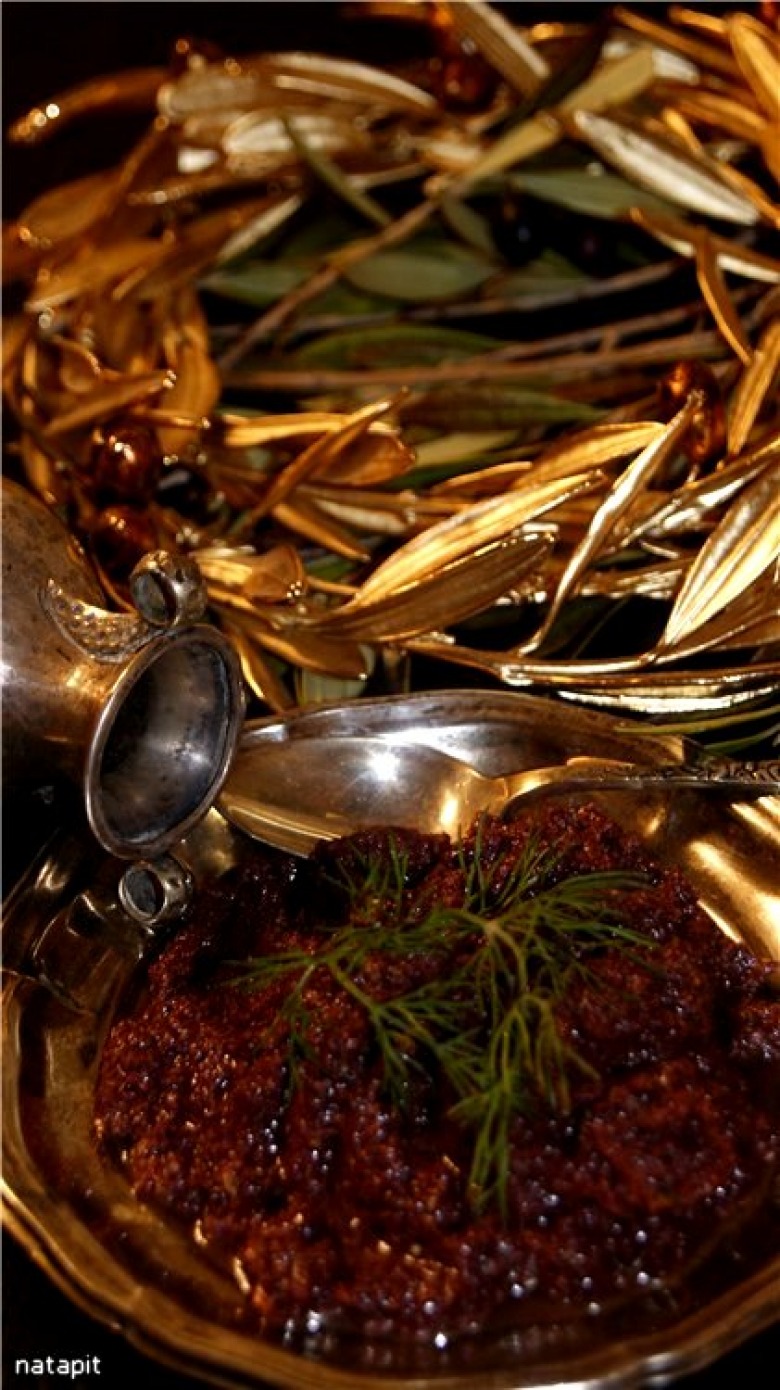 Ingridients
sun-dried tomatoes (pieces)

2 шт.

oregano (on the tip of a knife)

80 g.
20 g.
2 шт.
10 g.
300 g.
20 g.
300 g.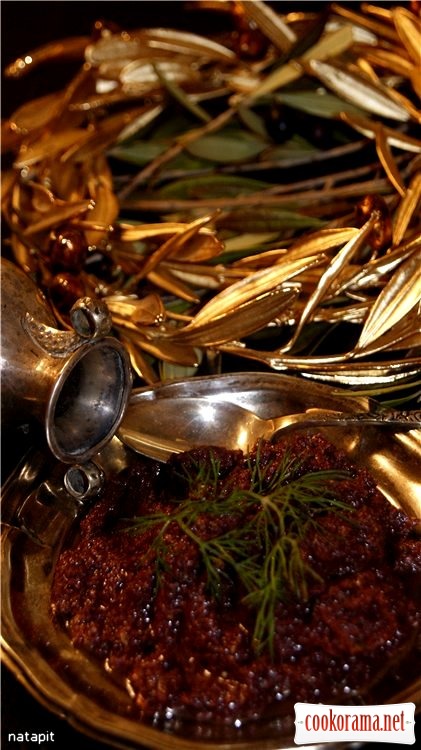 This recipe is my gift to all fans of olives and Greek cuisine! Preparing as simple as one-two-three, but the hole sea of pleasure!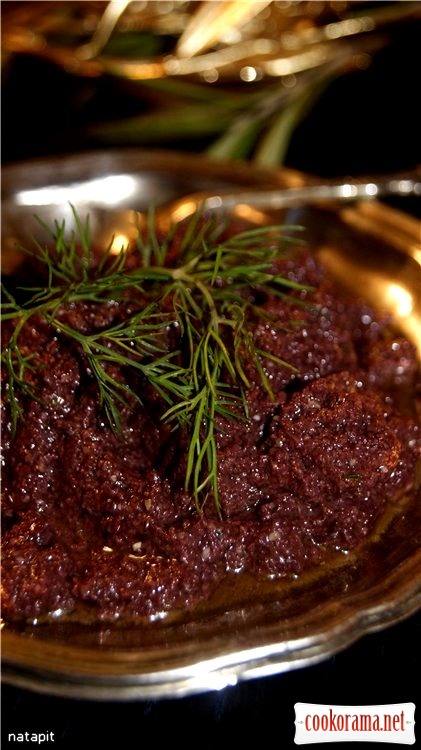 Preparation
Black olive pate:
Place all ingredients into a blender — black olives, olive oil 2 tbsp., oregano, pine nuts, garlic 1 chive, dried tomatoes, capers 1 tsp and break through for 2-3 minutes at high speed.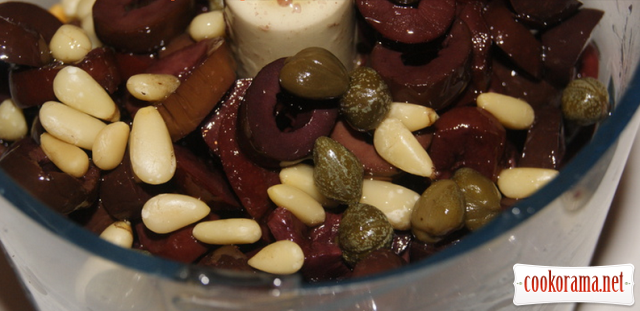 Pate csn be stored in refrigerator in a closed glass container for 20 days.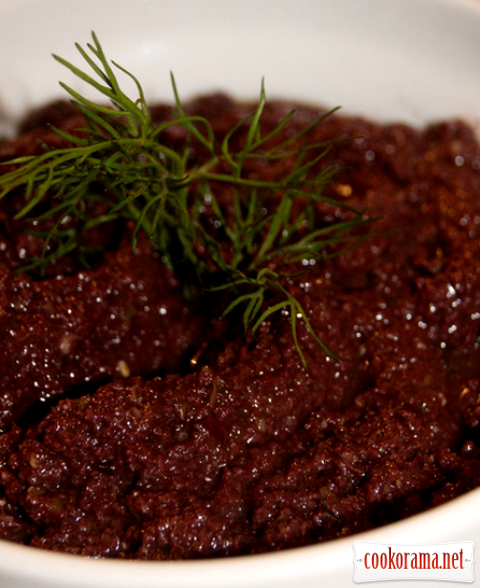 Serve with toasted in the toaster or on a frying pan fresh bread and with feta cheese.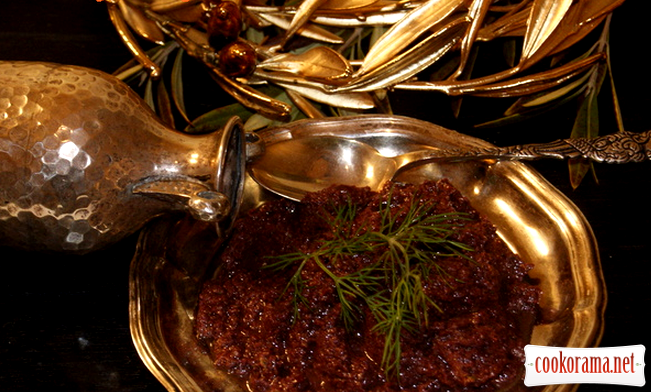 And of course another recipe-gift:
Olive pate:
From olives, oil 2 tbsp., almonds, garlic 1 cheve, capers 1 tsp and oregano, same way cook olive pate.