Canarian hot sauce - mojo picon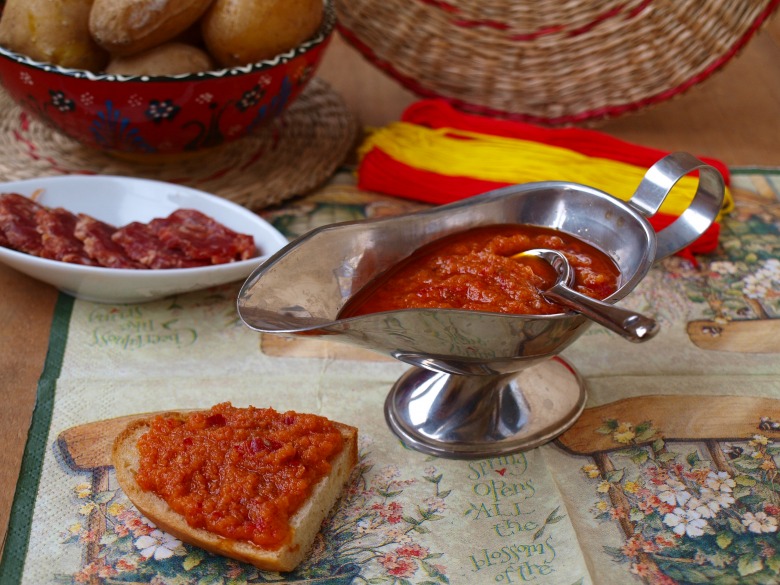 Ingridients
4 шт.
5 g.
5 g.
2 шт.
40 g.
50 g.
100 g.
Canary Islands are an autonomous region of Spain, and have two capitals. Canary Islands cuisine also has its own characteristics. It is famous for its sauces mojo picon (in translation — «spicy dipping»).
In the Canary Islands each family has a secret of making this sauce, so, there is a lot of options, but the basis of one — olive oil, wine vinegar, hot pepper.

Preparation
Put in a bowl peeled garlic, cumin, hot pepper (original is needed spicy canarian pepper, but I replaced it with a red chili), sea salt, crumbs (you can substitute breadcrumbs).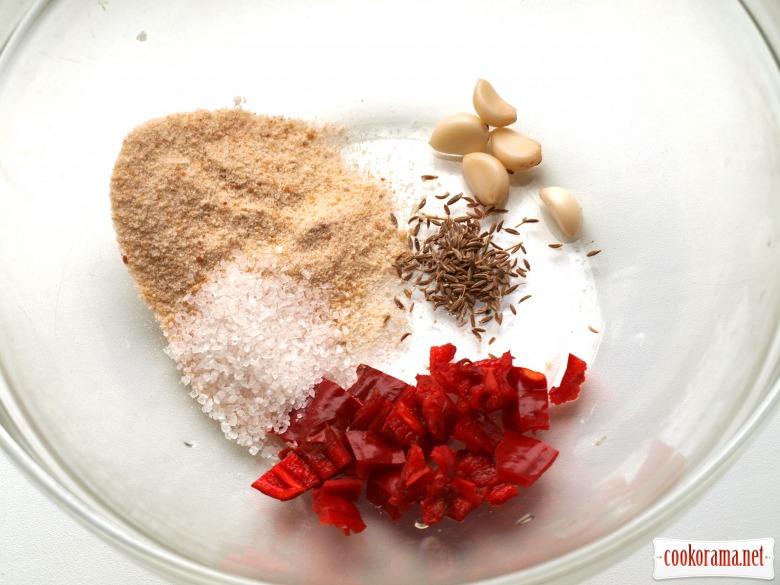 Break mass with blender. Add olive oil and wine vinegar.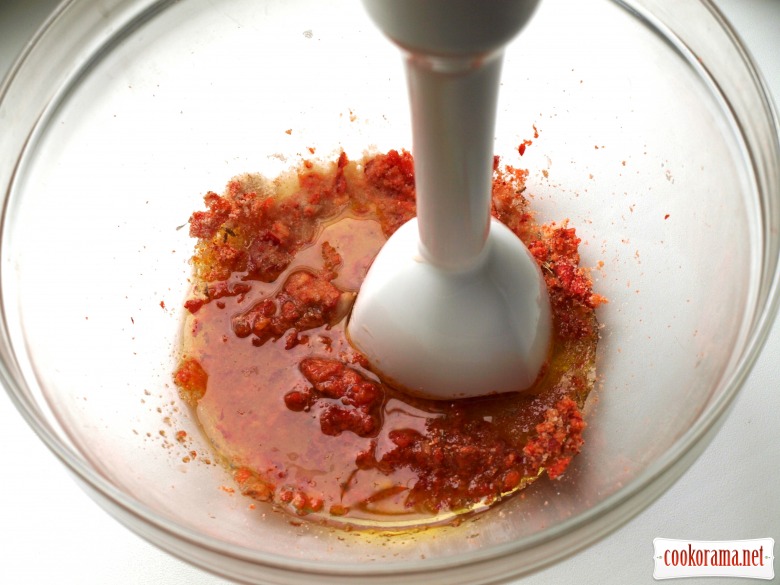 Mix and add ground black pepper to taste.
This sauce can be served for meat or fish. Can be spread on bread. And, you can serve it to the famous canarian way baked potatoes. To do this, wash potatoes well and cook them unpeeled with sea salt. 1 kg of potatoes take 1 tbsp of sea ​​salt. Boil potatoes for 20 minutes. The water in the pan should be poured just to cover the potatoes.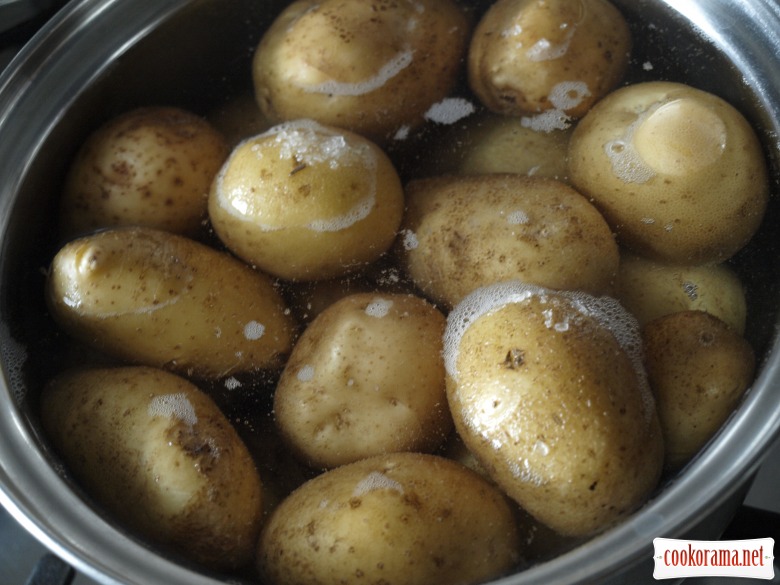 Then drain the water, put the potatoes in a baking dish. Bake 10-15 minutes at 200 degrees, turning the potatoes, so the salt appeared.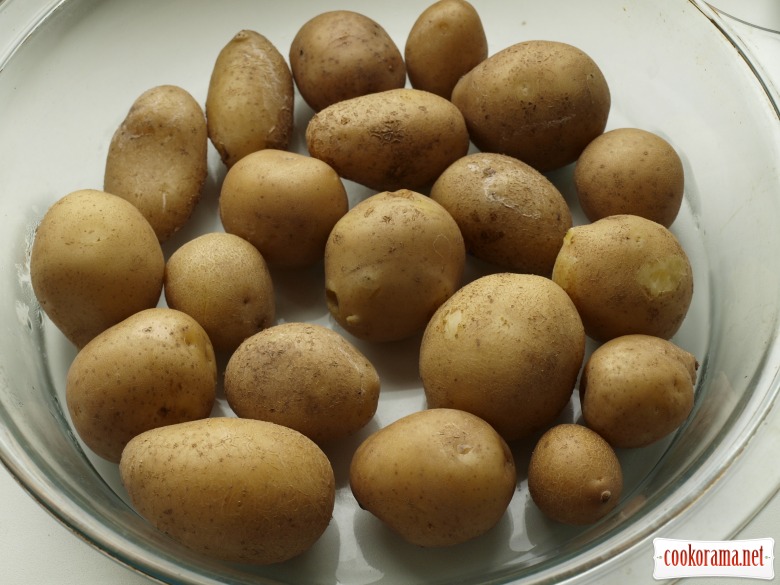 Here's our today's breakfast: potatoes, sauce mojo picon and chorizo sausages​​.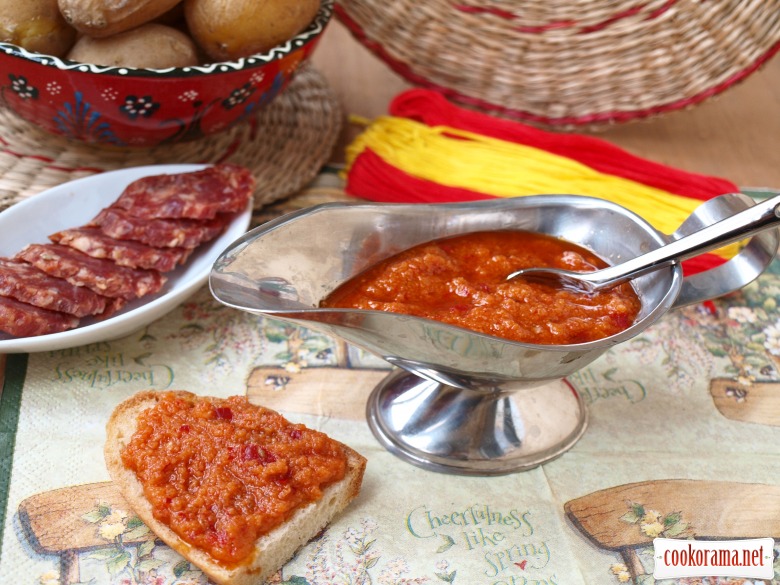 Bon appetite!