Pumpkin sauce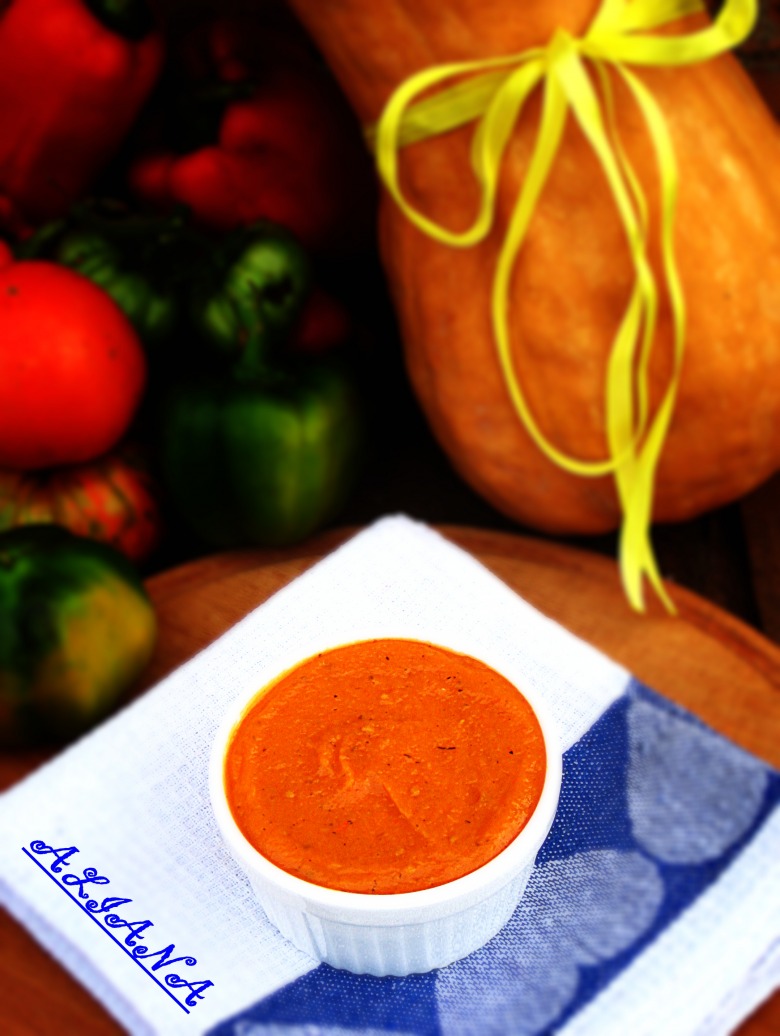 Ingridients
muscat varieties pumpkin (peeled)

300 g.
1 шт.
3 шт.
0,5 шт.
2 шт.
20 g.
This is very tasty, very useful, very versatile sauce!!! I've «got hooket» all relatives and friends. Even those who perceive pumpkin only in sweet dishes, were delighted from the very first spoon. This sauce can be anywhere and with anything, even just smeared on toasted toast)) And what we like most, I'll write in the next recipe.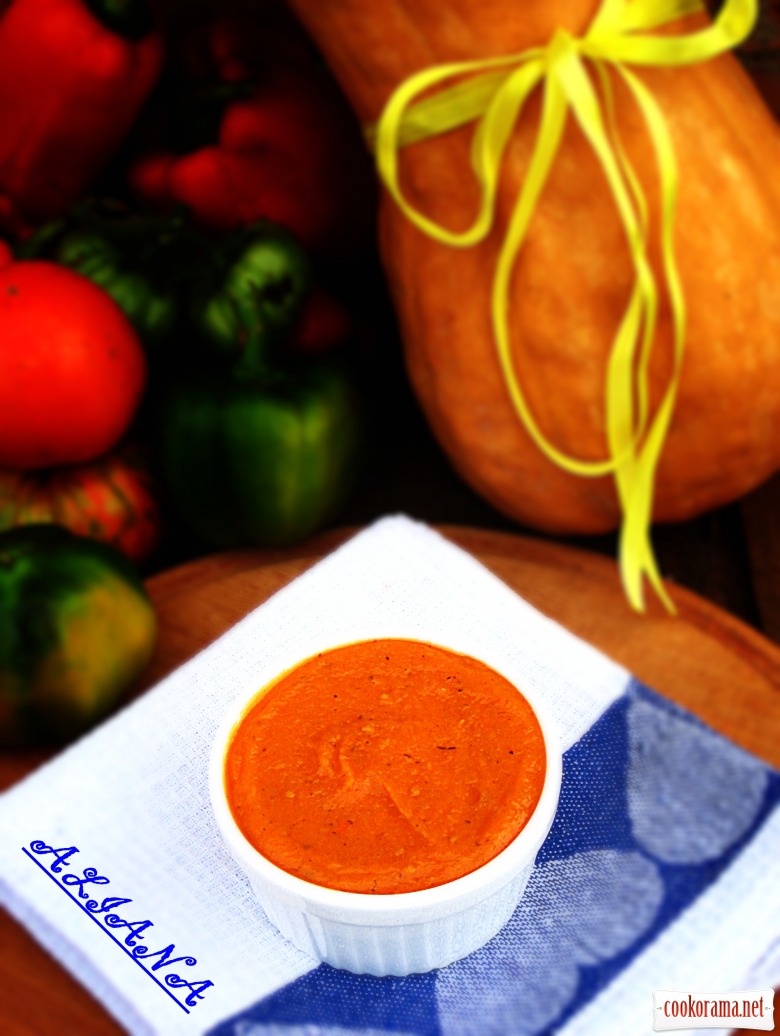 Preparation
So… as always everything is simple

Wash all vegetables (leeks carefully). Pumpkin cut into slices, tomatoes — half, remove seeds from pepper, peel the onion and garlic.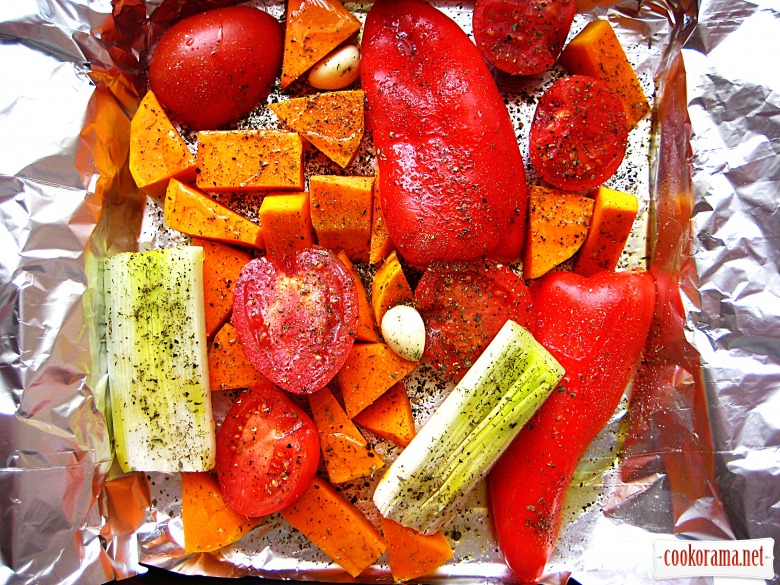 Cover the pan with foil, drizzle with olive oil. Lay out vegetables, salt and pepper, sprinkle with herbs and drizzle with olive oil. Bake at T 200 ℃, 40 minutes until done.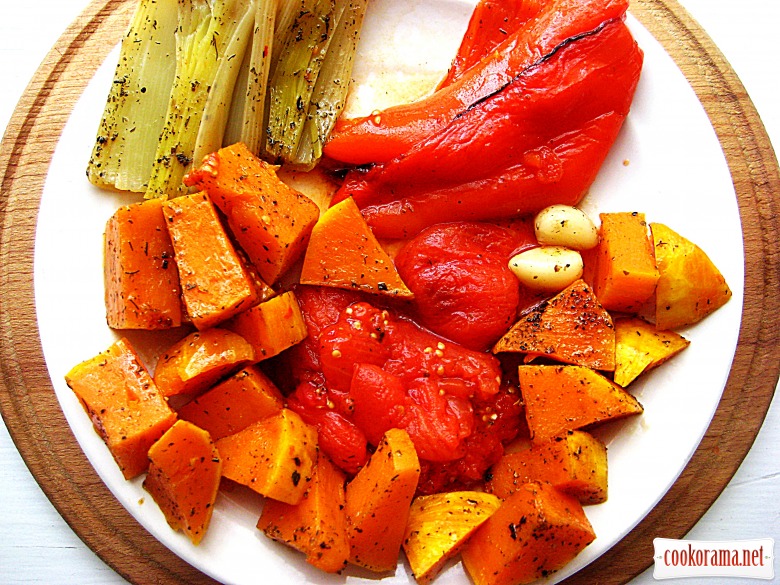 Remove the vegetables from the oven and cool slightly. Pepper put in the package. Peel the tomatoes and peppers. Put the vegetables in a blender and grind until smooth. Season to taste, add the lemon juice. Mix.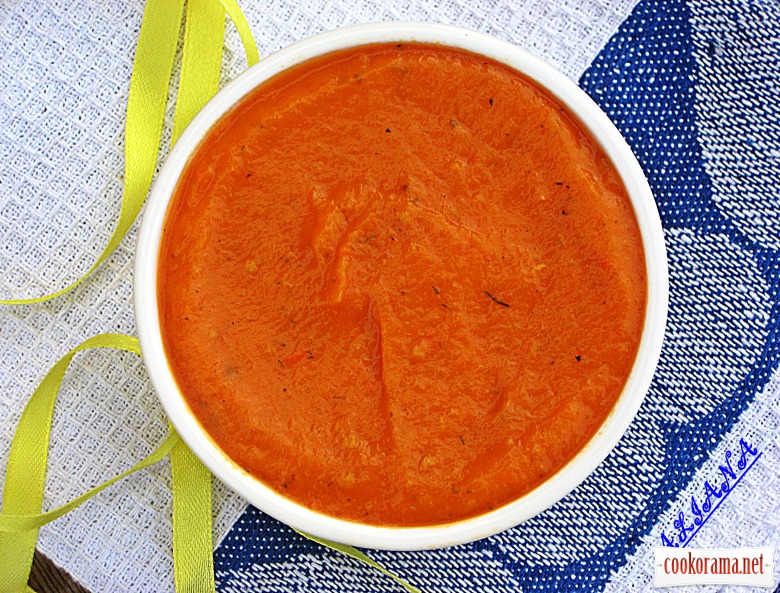 Very simple, but it's realy tasty!

I recommend!!!