Dumplings from lean pumpkin dough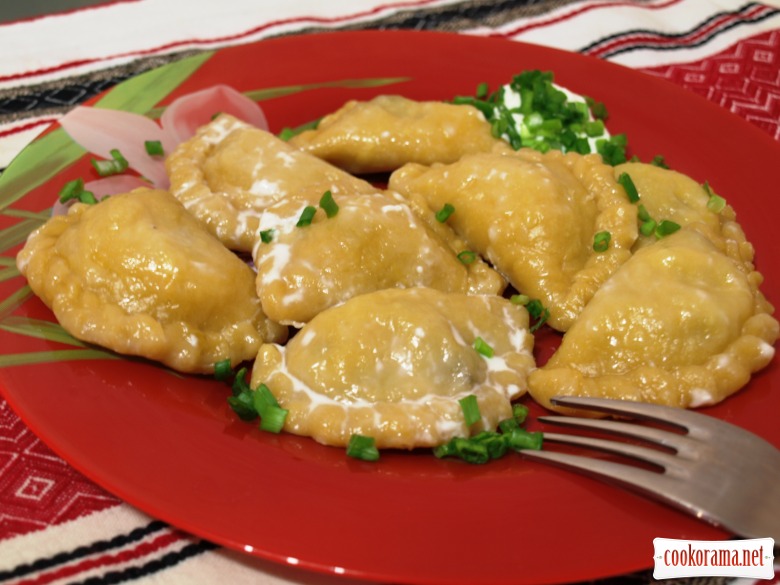 Ingridients
350 g.
850 g.
5 шт.
200 g.
2 шт.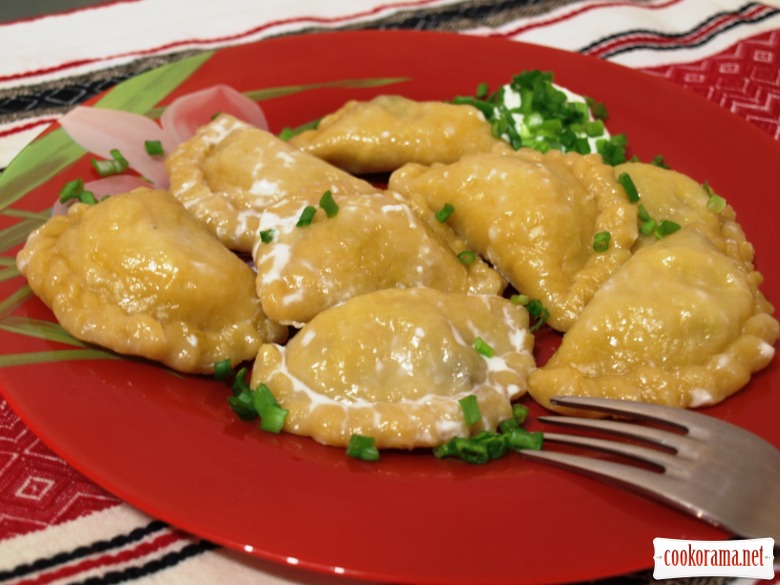 Pumpkin is a wonderful vegetable! From it you can cook a lot of delicious and healthy dishes from cereals, to desserts, soups, salads and snacks. I offer to cook pumpkin dumplings from lean dough that will certainly please your loved ones!!!

Preparation
Make dough. Dice the pumpkin, pour with water, to cover pumpkin in half, and stew till it gets soft. Mash pumpkin into puree. Add some salt and gradually adding flour, knead dough. I used about 850 g of flour.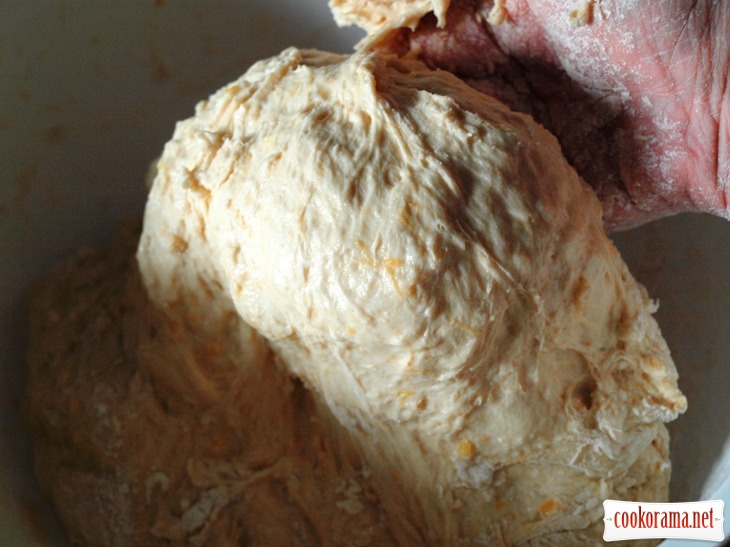 Make a ball from dough, wrap in film and put in the fridge for 30 min.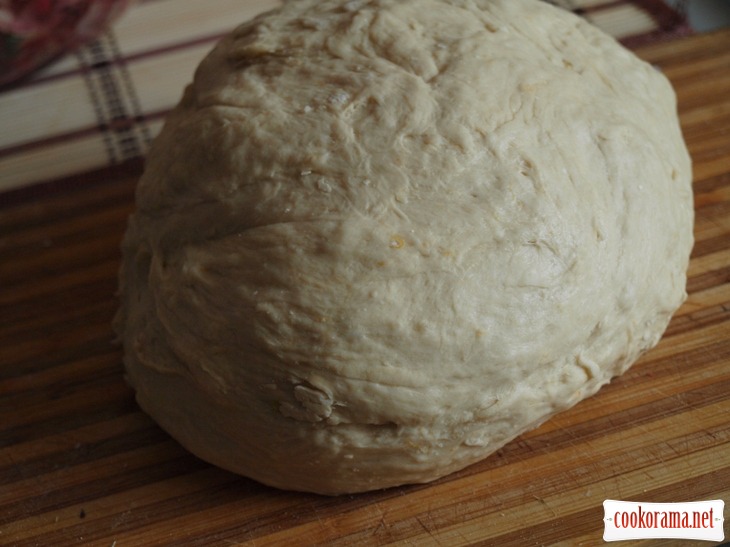 Meanwhile make filling. Boil potatoes in salted water till soft, pour out water and mash potatoes. Till golden color fry chopped onion and mushrooms on oil, mix with potatoes, add some greens in filling.
Roll ready dough on sprinkled with flour table. Cut off circles with a help of glass.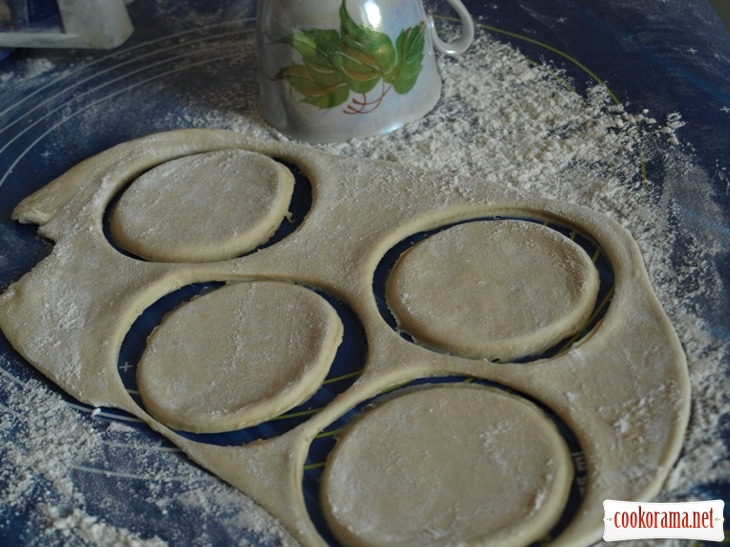 Put a filling and a make dumplings. From this amount of dough I got 40 dumplings.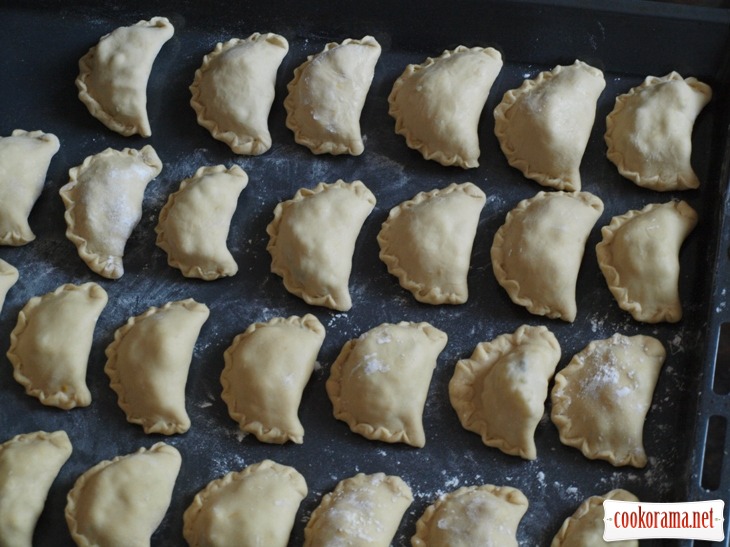 Boil water in the saucepan, put steamer on the top, at the bottom we place a damp cheesecloth and one by one lay dumplings — I put 5 dumplings at once. Cover steamer with a lid and cook for 5-7 min.
Put dumplings in the saucepan. If you`ll cook on fasting, you can fry onion on oil. For not fasting it`s tasty to serve with butter or sour cream.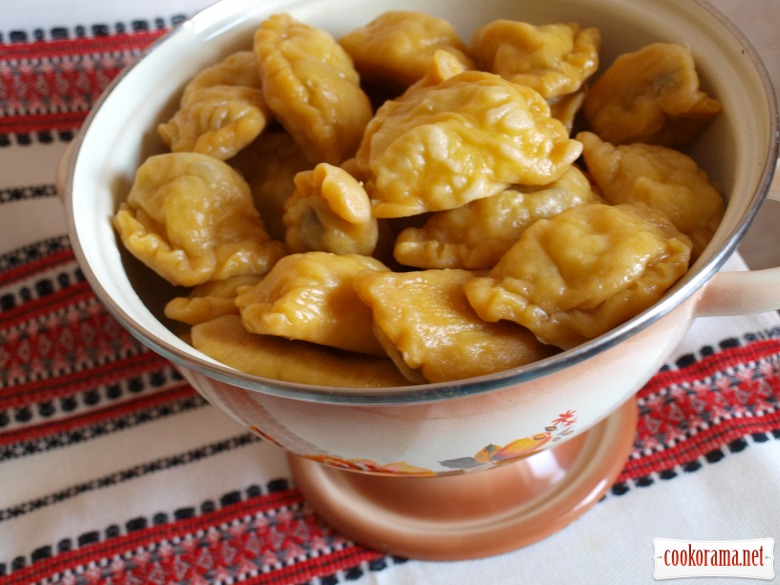 Bon Appetite!!!
983

12 November 2012, 23:48