Dutch sauce - easy way of cooking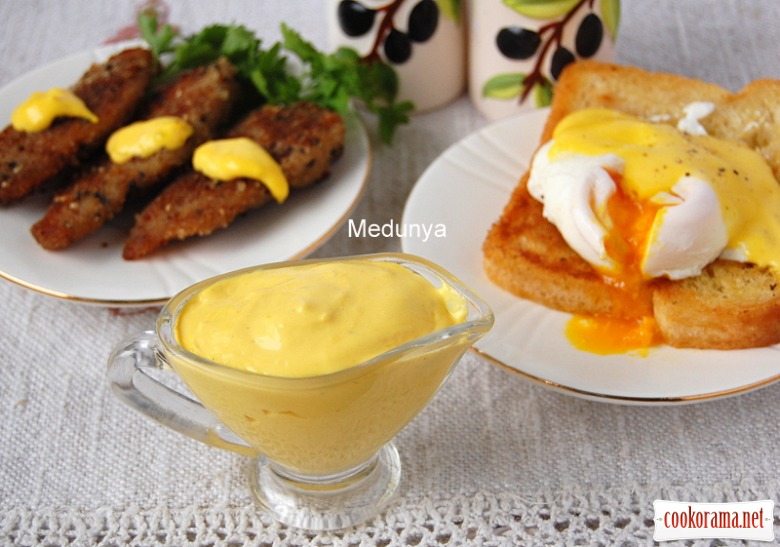 Ingridients
3 шт.
5 g.
3 g.
20 g.
15 g.
170 g.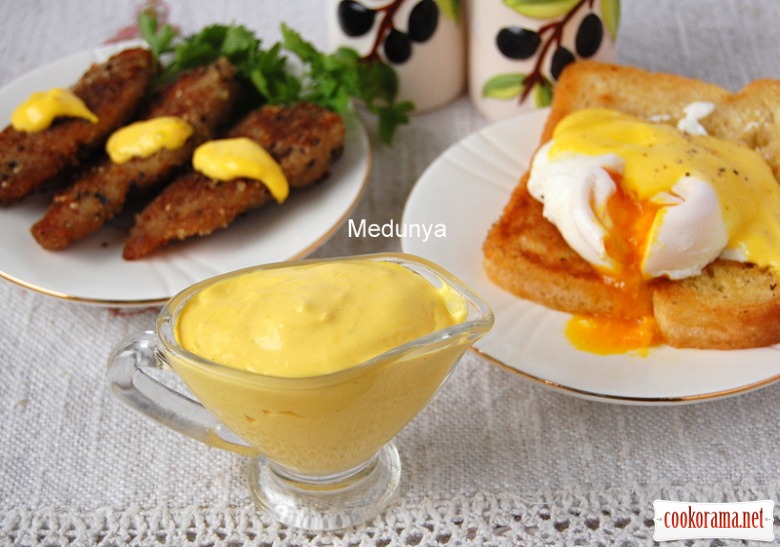 Beautiful sauce, which is served warm with poached eggs, fish and boiled vegetables.
Traditionally it is cooked on a water bath and often most cannot make it from the first time.
This way – is without problems. To make a this way sauce you just should have a blender, you can use — mixer.

Preparation
In blender mix yolks with salt and pepper for 1 min.
Wait till boiling of vinegar and lemon juice and stirring, carefully pour this hot mixture in blender with yolks.
Melt the butter.Also carefully add it in blender.
You`ll get thick, oil sauce.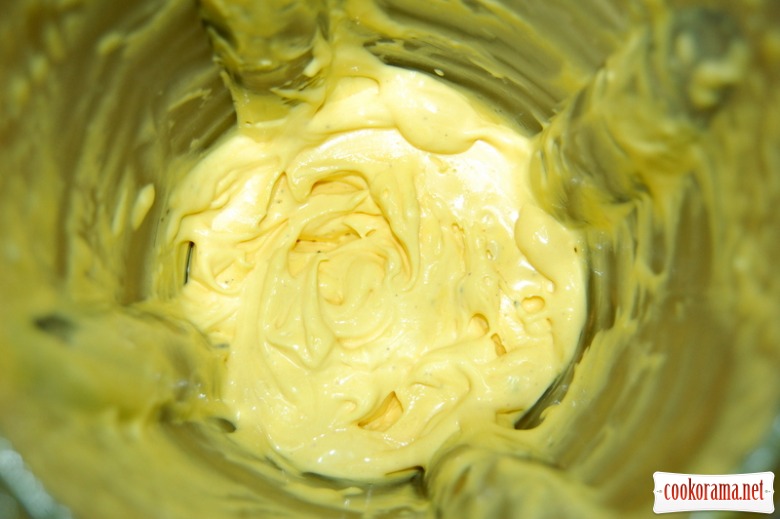 You should serve it immediately, while it is warm, or keep it on a light water bath before serving.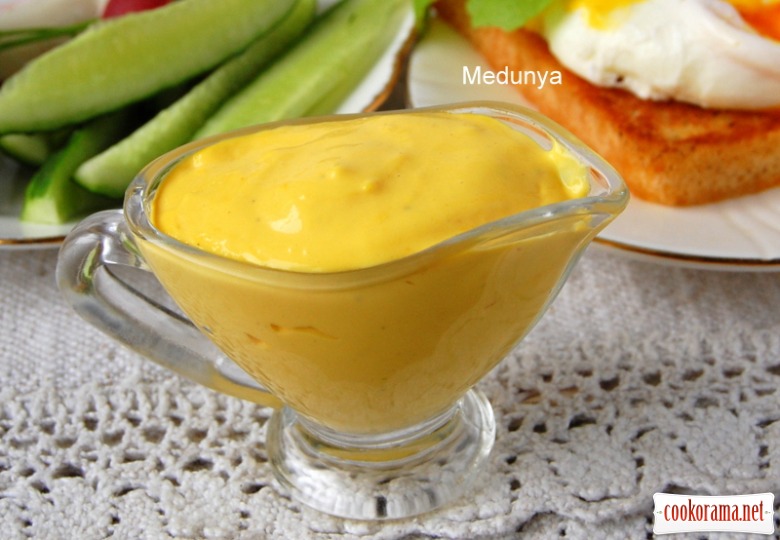 Bon Appetite!