Sauce for meat or macaroni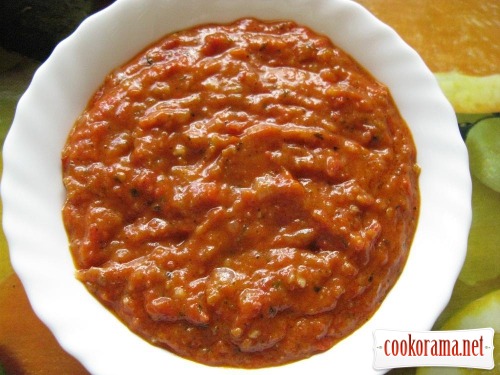 Ingridients
1 шт.
4 шт.
2 шт.
2-4 шт.
Preparation
Dice onion and fry till semi readiness.
Add diced tomatoes and pepper to onion, mix and stew on medium heat covered with lid.
When it is ready add chopped garlic, basil, pepper and spices, mix it, cover with lid and stew for a minute.
Add chopped greens and grind in blender into desired consistency.
Bon Appetite