Warm salad of glass noodles with mussels, calamaries and shrimps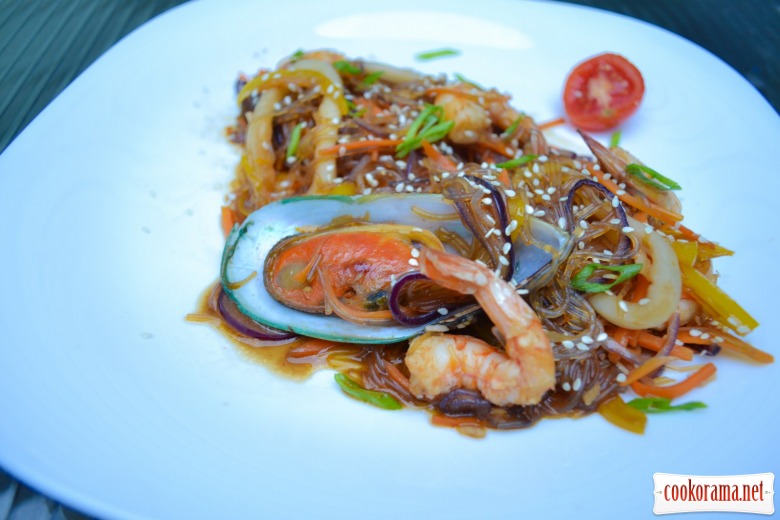 Ingridients
20 g.
1 шт.
5 шт.
100 g.
3 g.
3 g.
30 g.
30 g.
30 g.
30 g.
10 g.
25 g.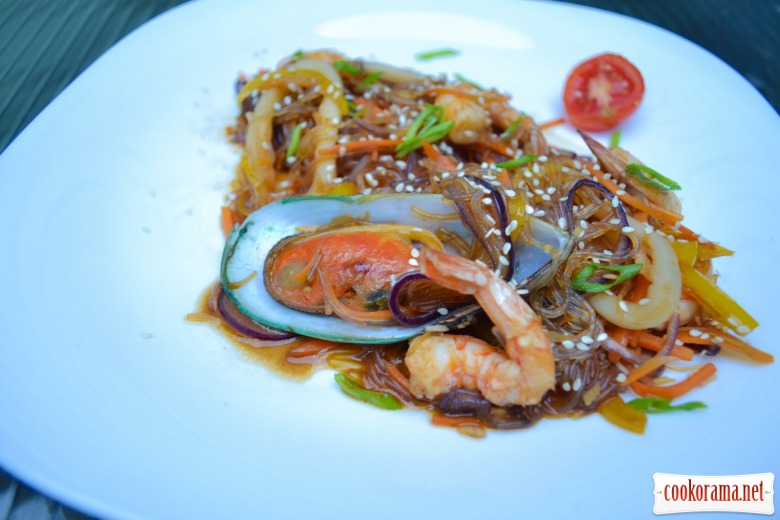 Preparation:
Pour noodles (raw 20 g) and leave for 30 min. After that time left you`ll get 100 g of noodle. Clean shrimps and leave tail, remove intestine. Slice calamaries. Clean mussels.Put in bowl calamaries and shrimps, add zest, ginger and Tabasco.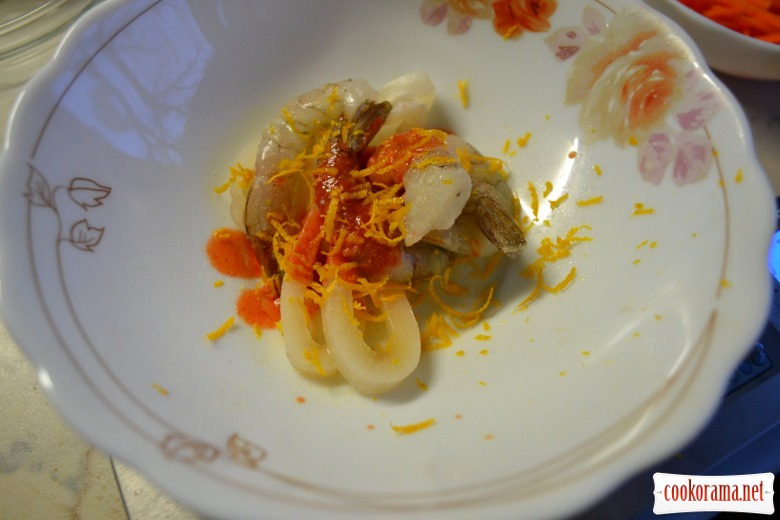 Slice all the vegetables. Fry sea food with garlic on the pan for a minute on the average heat.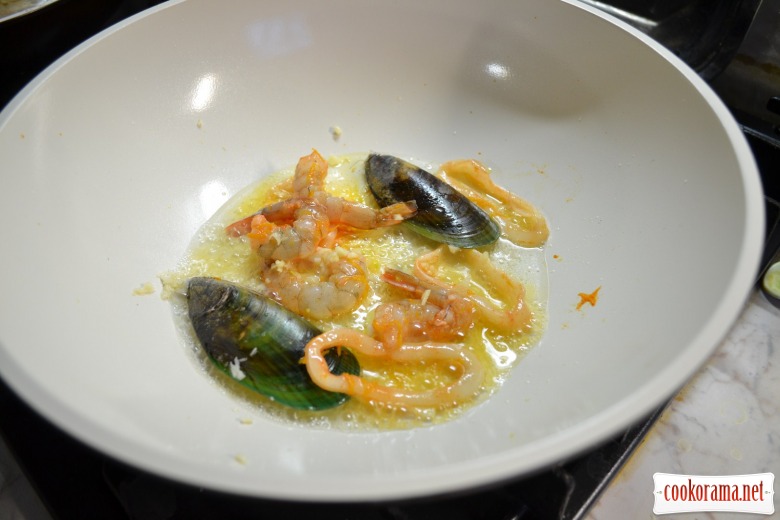 Then increase fire and add vegetables. Stir it, and cook till semi readiness.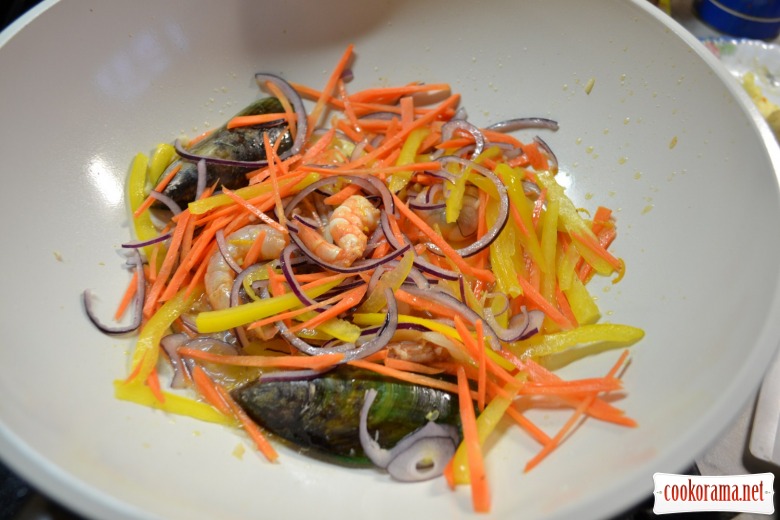 Then add noodles.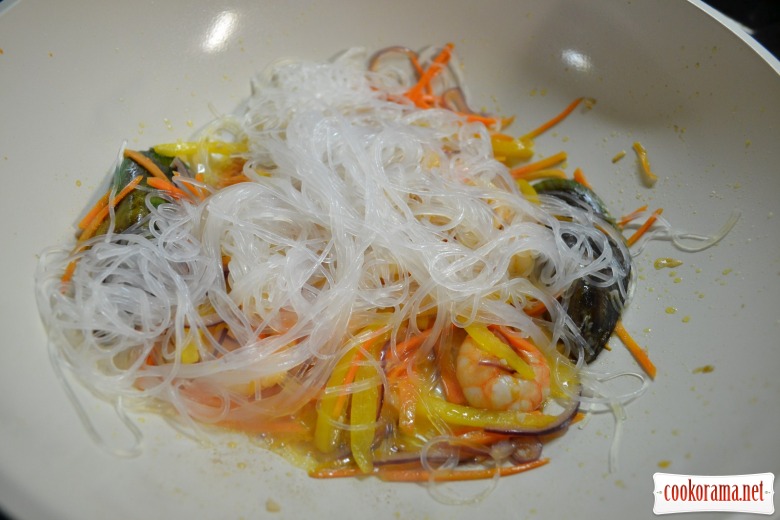 And soy sauce, mix well and remove from heat. Spread along the square plate, sprinkle with sesame seeds and green onions. Bon Appetite!
Top of recipe "Warm salad of glass noodles with mussels, calamaries and shrimps"
1174

06 December 2012, 15:41