Mix salad, shrimp, physalis and puff pastry balls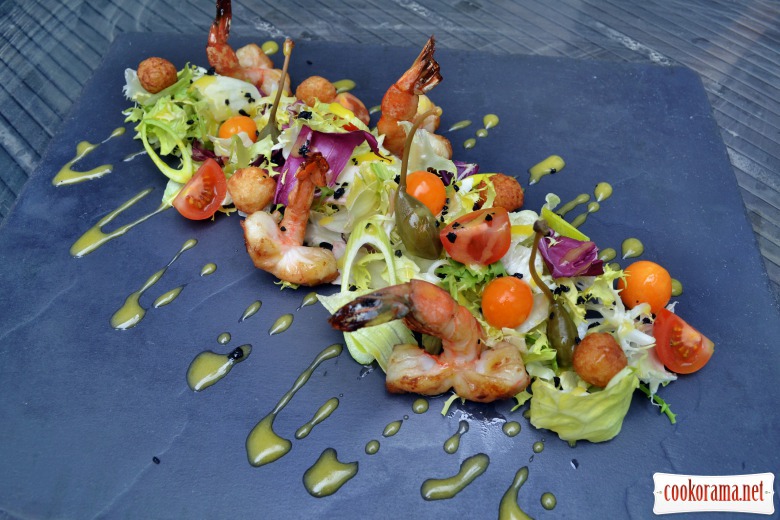 Ingridients
Ingridients
г30 g.
4 шт.
1 шт.
4 шт.
15 g.
Seasoning
20 g.
5 g.
5 g.
5 g.
5 g.
Preparation
Remove shells from shrimps, cut along in half, remove intestine. Fry shrimps in garlic oil. (Grind garlic with butter in blender), in a minute pour soy sauce and remove from heat.
Prepare balls from pastry. For this tear small pieces of dough, roll them between palms in balls, and fry in deep fat. They turn out very crispy outside, and incredibly gentle inside. In this way, I decided to replace our usual toasts and croutons.
Spread mix salad on dish. In my case it was iceberg, Friess, radichcho. Next spread shrimps, Physalis berries, cherry tomatoes, capers and balls of dough.
For dressing-whisk all the ingredients. Pour salad with dressing.
Bon Appetite!
Top of recipe "Mix salad, shrimp, physalis and puff pastry balls"