Chicken in wine-cherry sauce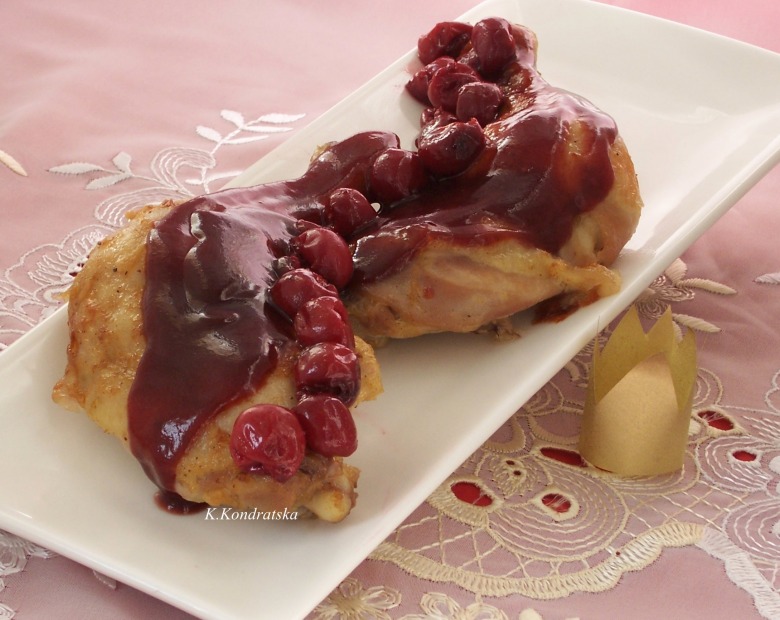 Ingridients
Sauce
300 g.

cherries (fresh or frozen, pitted)

80 g.
50 g.
5 g.
25 g.
3 g.
3 g.
Chicken legs
2 шт.
60 g.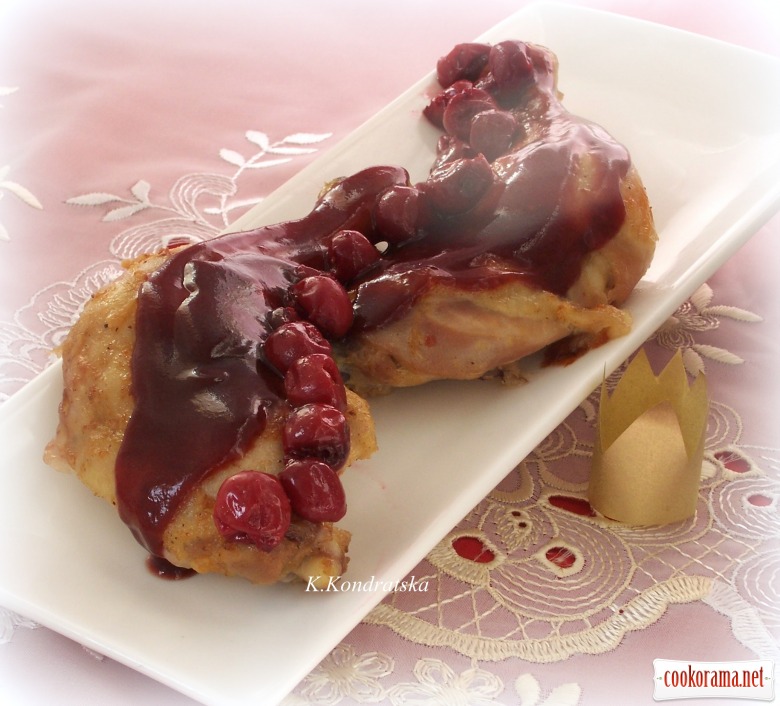 " Signature dish" does not mean pastime many hours at the stove. Chicken in wine-cherry sauce proves it. It is incredibly delicious combination of crispy baked chicken with stupefying smell and taste of the wine sauce and light cherry acidity.


Preparation:
Wash chicken legs, dry with towel and marinate for 30 min in mixture of sour cream, salts and khmeli-suneli. Then wrap legs in foil or baking bag and put in a pre-heated oven at 170℃ for 30 min till readiness.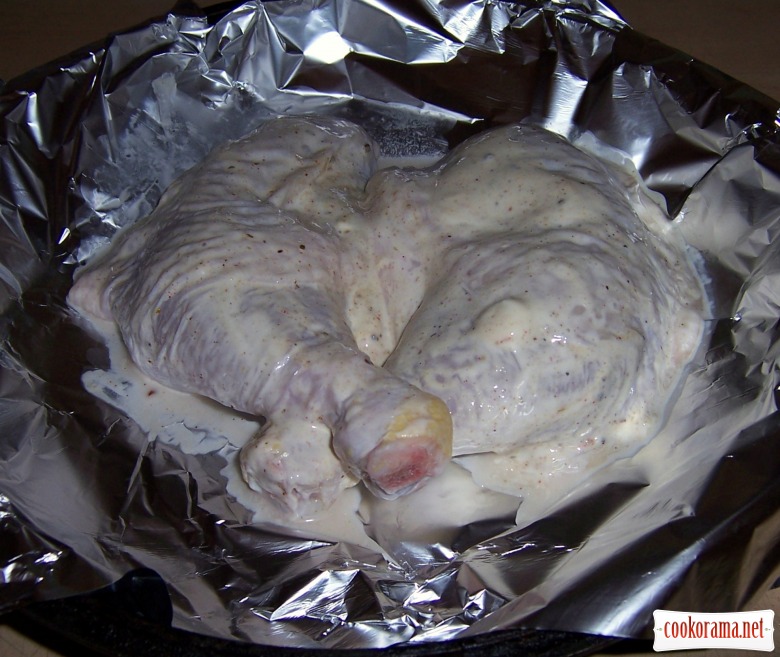 In last 5 min of baking open chicken legs to make crispy crust.

While legs are baking prepare sauce:
Pour wine in the saucepan (I have a home dry grape one), specially harvested in the fall for sauces. Add sugar, nutmeg, ginger to wine. Put on a low heat and boil in a half: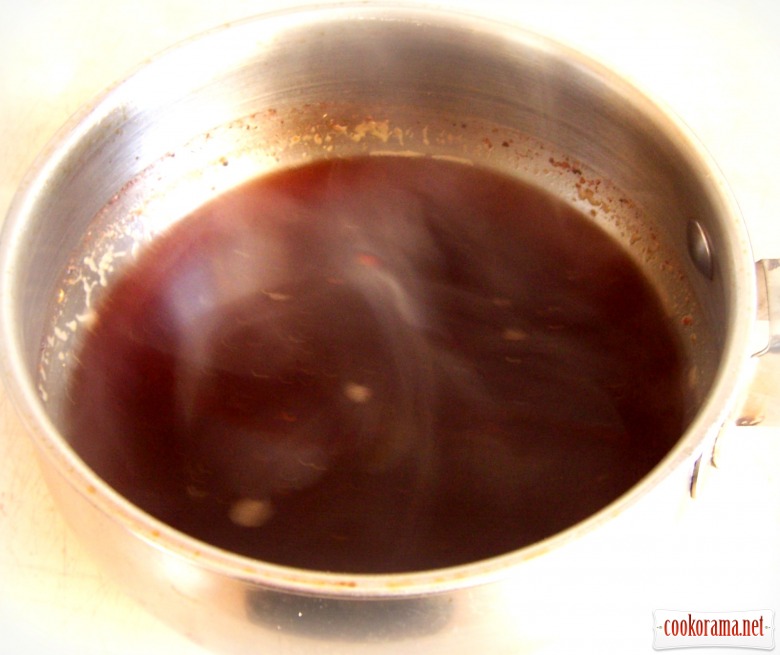 After boiling wine, add cherries (since the cherry season is long gone, use frozen berries). Boil for 5 min on a very small heat.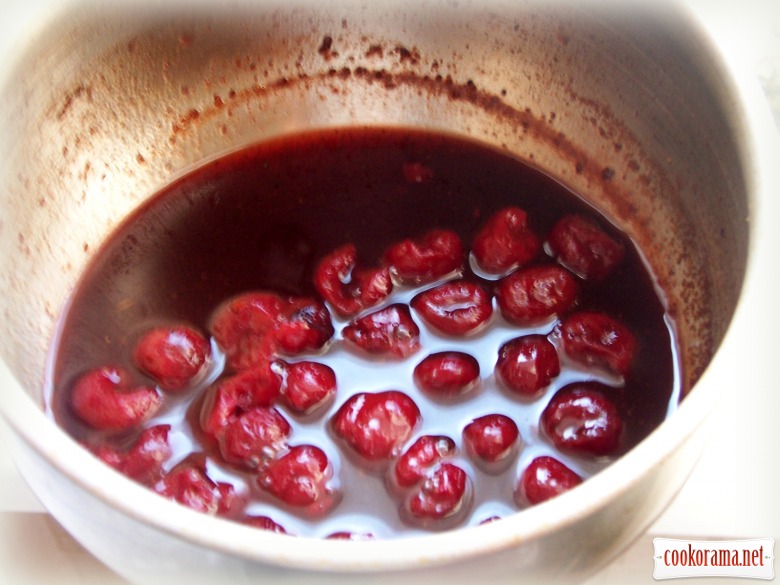 Then we pull out berries with a slotted spoon and filter sauce through a sieve.
Dilute starch in 0,5 tbsp of water and stirring, slowly pour in sauce. Add butter and mix well. Bring to a boil the sauce but do not boil it! Sauce is ready, if it drains from spoon in continuous ribbon: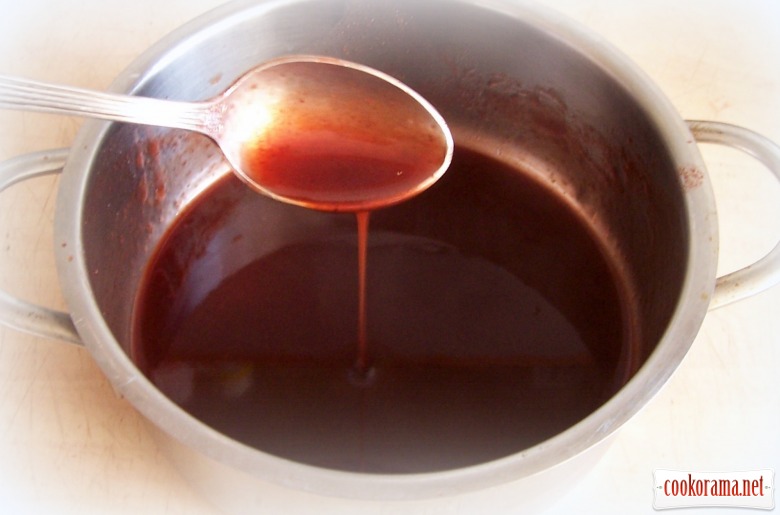 Ready-baked ruddy legs spread on a dish, pour the sauce and decorate with cherries.Dish " Chicken in wine-cherry sauce " is ready!