Pizza with chicken and mushrooms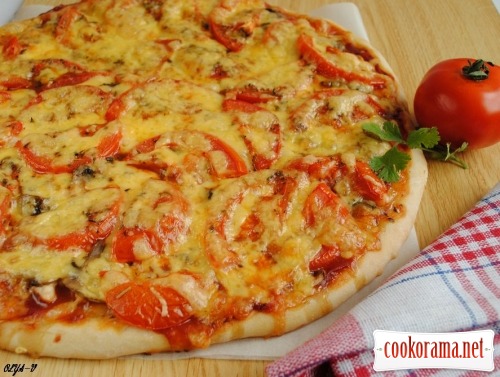 Ingridients
Dough
5 g.
200 g.
5 g.
10 g.
350 g.
Filling
80 g.
160 g.
150 g.
40 g.
70 g.
15 g.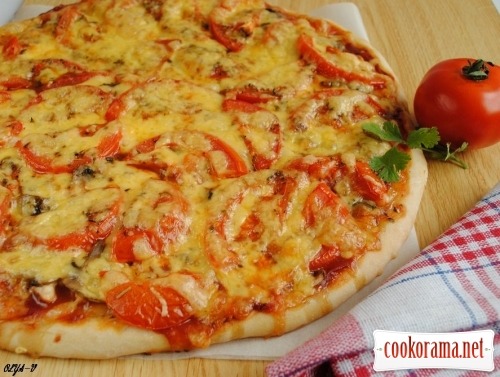 Preparation
In a bowl sift cup of flour, add yeast, stirring, add water, oil, salt and sugar. Then add the rest of the sifted flour, knead the elastic dough and shift it into a bowl greased with oil. Cover with foil and leave in a warm place for 45-50 minutes.Slice the mushrooms,tomatoes, grate the cheese.
Heat the oven at 200 C, cover the pan with a baking paper, and sprinkle with oil.
Put the dough on a greased with oil table, knead it, with hands or a rolling pin make a thin cake. Put it on a pan.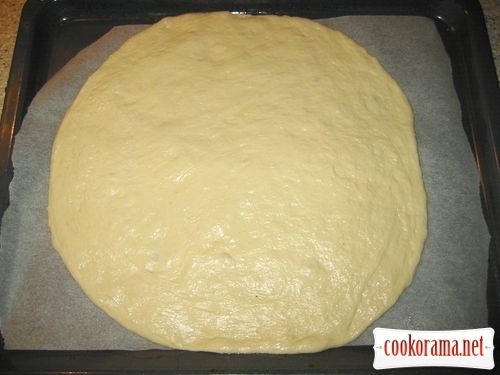 Grease with a tomato sauce, stepping back from the sides.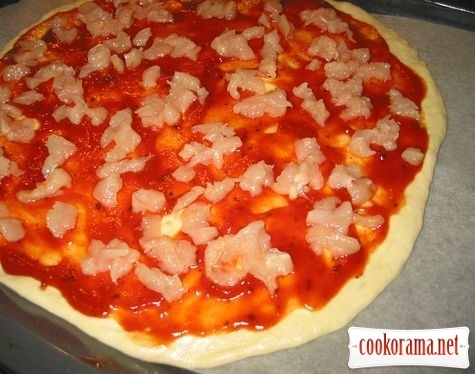 Spread the mince, mushrooms, tomatoes, sprinkle with olive oil and slightly sprinkle with seasoning for pizza.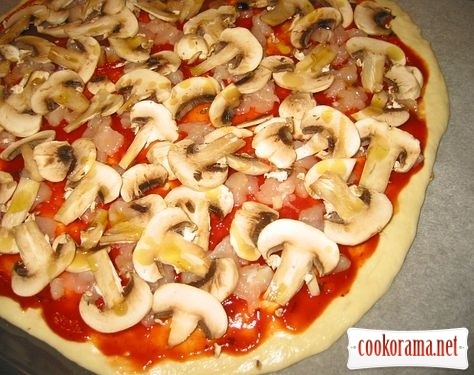 Put pizza in the oven for 5 — 7 min, then take out and add cheese.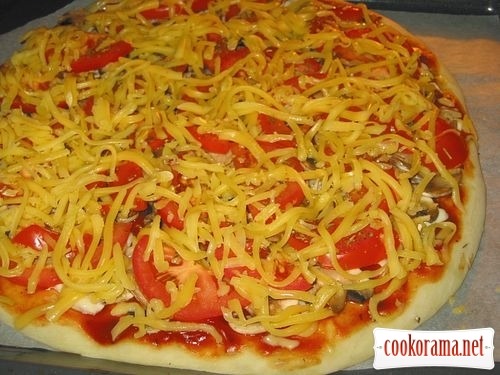 Again in the oven, and bake for another 15 min till readiness.
Serve hot, bon appetit!