Pumpkin cheesecake without baking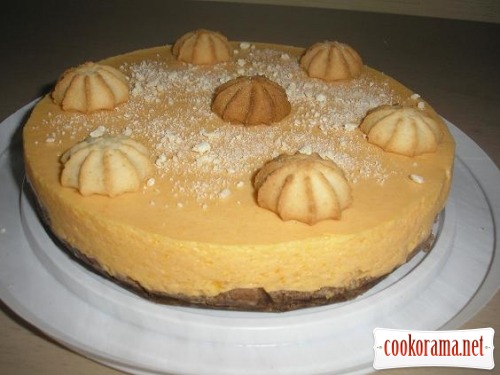 Ingridients
200 g.
75 g.
200 g.
200 g.
100 g.
80 g.
10 g.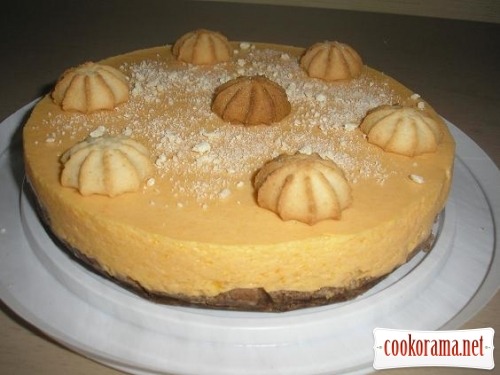 Preparation
Melt the butter and mix with grated cookies. Put this mass into forms. Put them in the fridge for 15 min.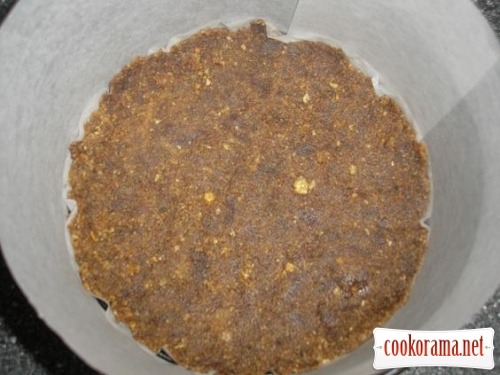 Peel the pumpkin, dice it and boil in a small amount of water for 15-20 min. The cooled pumpkin grind with blender and get the pumpkin puree.
Soak gelatin in 2 tablespoons of water for 15 minutes. Mix pumpkin puree, sour cream, cottage cheese and sugar. Warm gelatin until complete dissolution, and add to the cream. Mix well.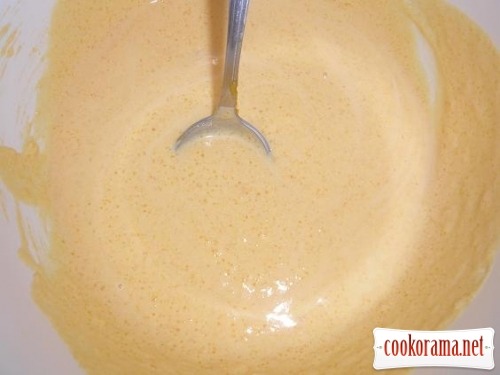 Pour cream on a cookie layer.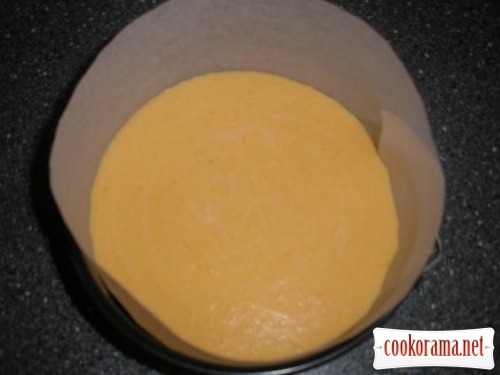 Put cake in the fridge for 4 hours. If you wish, you can decorate it — I have the usual cookies and grated white chocolate.