Pie "Waves of Danube with apples"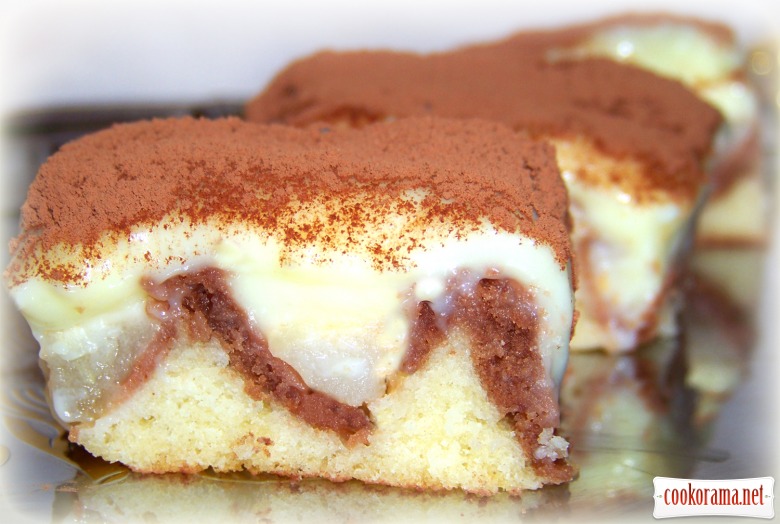 Ingridients
Dough
3 шт.
1,5 glass
0,3 glass
150 g.
1,5 tsp.
2 spoon
1,5 spoon
0,5 kg
Cream
500 ml
2 шт.
150 g.
1/3 glass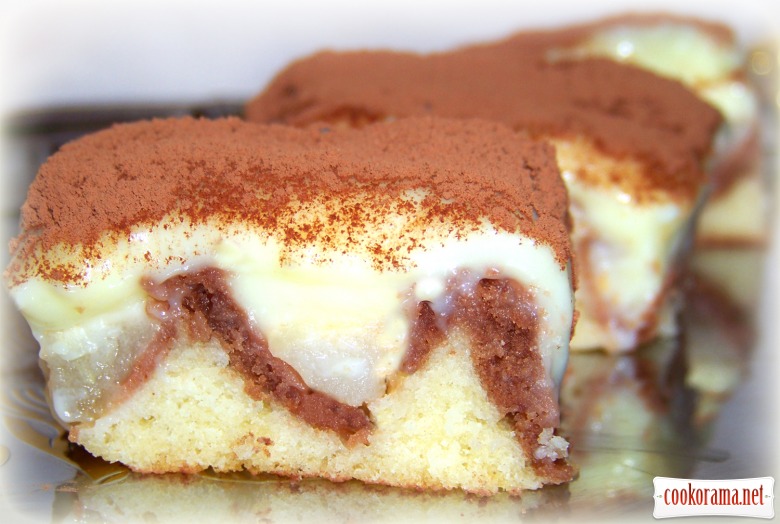 When I saw this pie at one Polish site immediately realized — «Waves of the Danube» should «ride» my kitchen. And they did it! My instinct did not fail me: the plyatsok or cake or pie (all three names met) turned out to be excellent — soft and weightless, sweet, but with a pleasant apple sour.

Preparation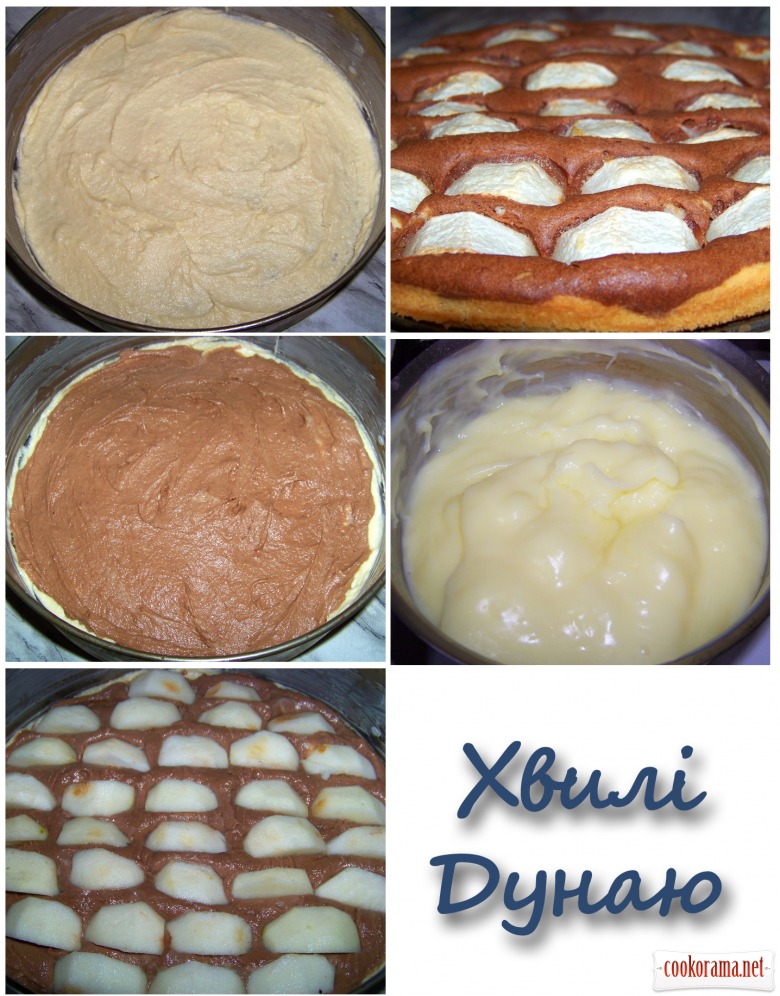 For dough:
Mix butter (margarine) with sugar, while gradually adding one by one eggs. Then add the flour and baking powder — and blend the whole mass together.
Put half of dough in greased form (I got round, in original square 20x24 сm). Add to the rest of dough cocoa and milk, stir well. Put brown dough on white. Peel apples and cut in 4 or 8 parts (depends on size, I cut in 8). Press apple slices in dough.
Bake pie in heated at 190℃ oven for 35-40 min.
Cool the ready pie.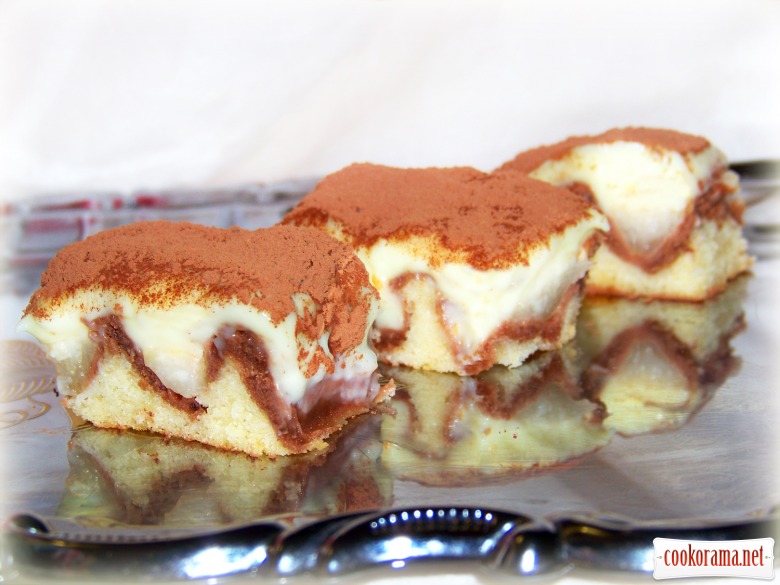 For cream:
Boil 1,5 gl of milk with sugar and add dissolved in 0,5 gl of cold milk pudding powder. Stirring, let the pudding thicken over low heat. Cool it completely.
Mix cold pudding together with butter into a homogeneous mass. Spread cream on pie and sprinkle with cocoa.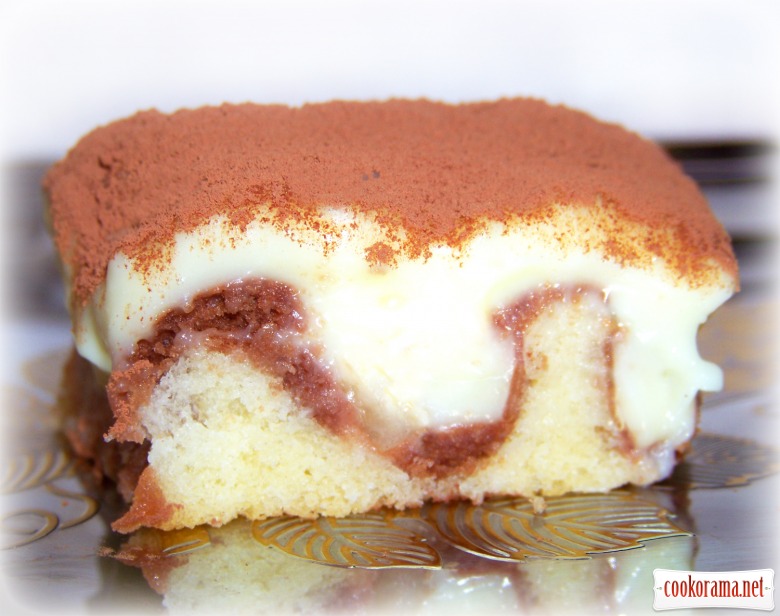 This pie is very easy to prepare, but with an interesting cut, it looks cool. I say frankly: the taste exceeded all my expectations. I sincerely hope the recipe will not leave you indifferent * THUMBS UP * I sign up just to share it

|