Pie from lavash with apples and grapes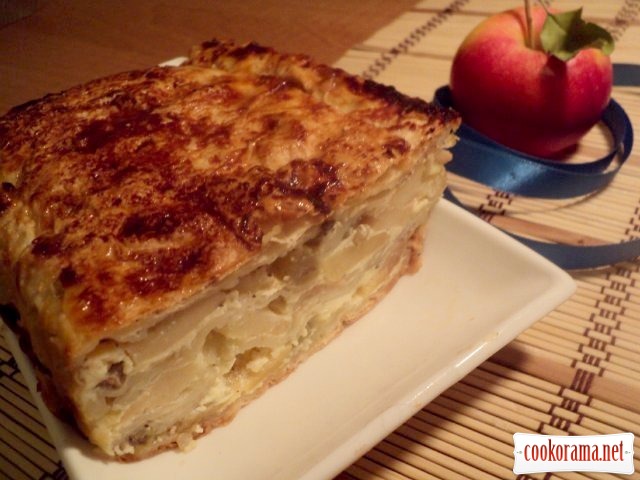 Ingridients
2 шт.
4 шт.
100 g.
50 g.
40 g.
350 g.
3 шт.
0,65 glass
1 tsp.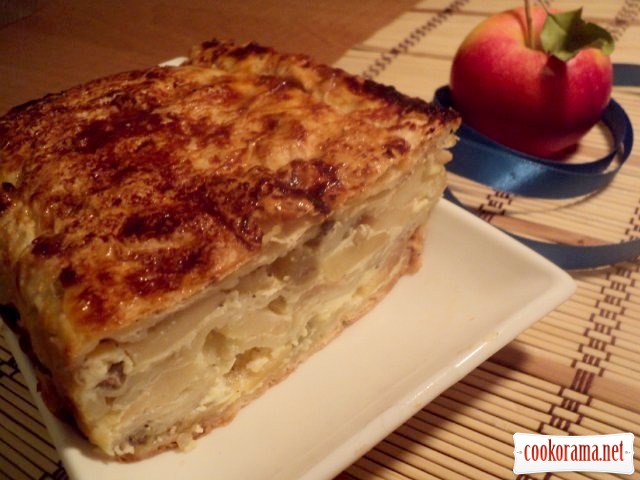 Continuing the theme of baking with apples, I want to offer you a simple cake recipe using thin sheets of lavash. Pie recipe resembles «Lazy achma» but with fruit. The cake turned out not fancy, but very tasty, with lots of fragrant stuffing!

Preparation
Peel apples and remove seeds, cut in small pieces. Tear grapes off from spring. Wash raisins with hot water and pour with cognac.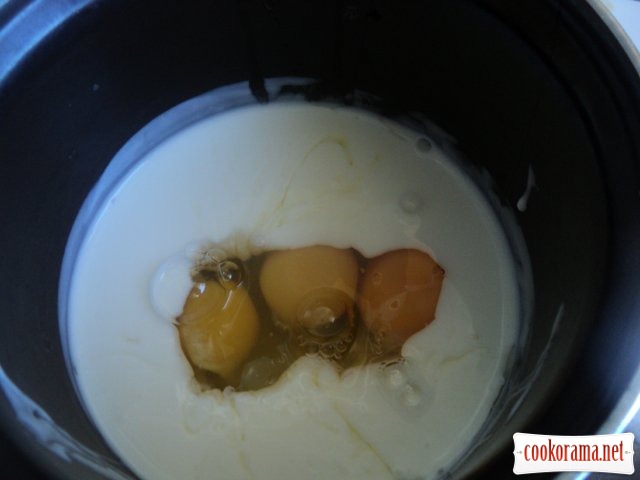 Mix kefir with eggs and sugar (0,5 of glass).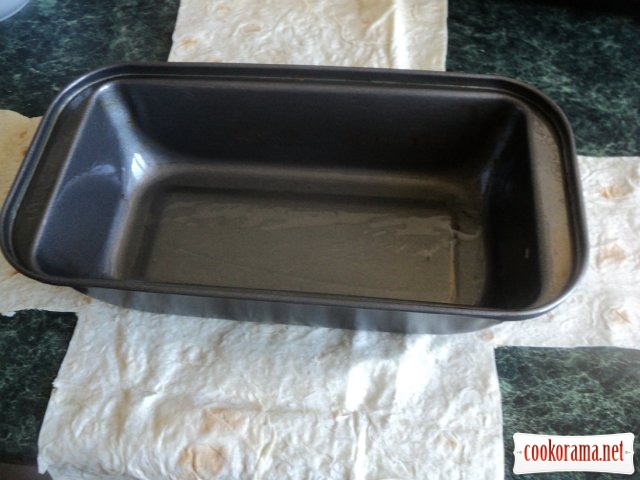 Cut lavash sheet due to from size, to cover after sides and top of form. I got form of 10х20сm.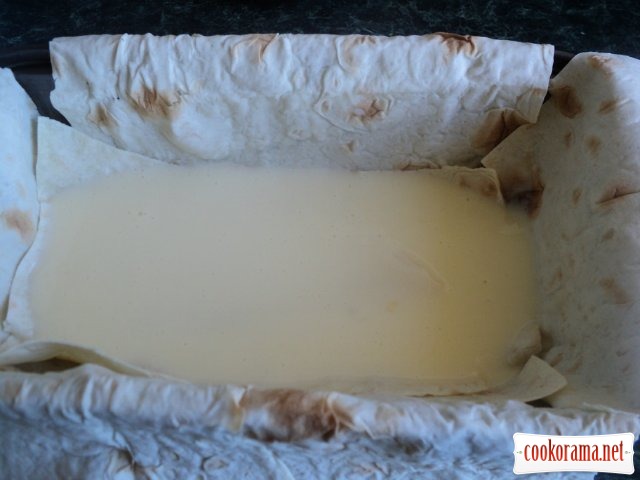 Grease form with butter, spread cut sheet of lavash, put at bottom second layer of lavash (from cuts). Pour at bottom some filling.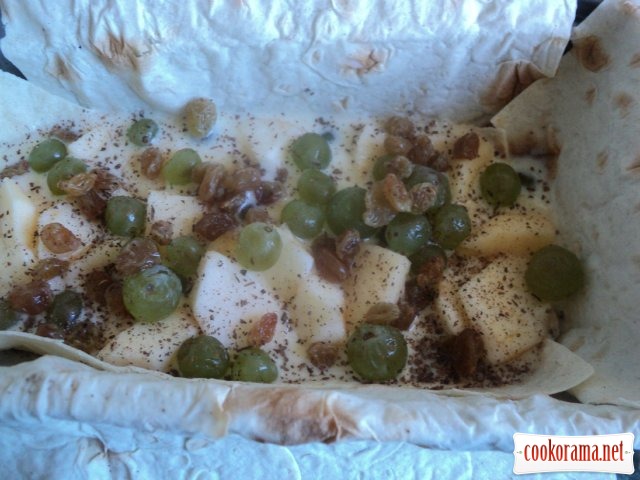 Top with 1/3 apples, grapes and raisins, sprinkle with cinnamon.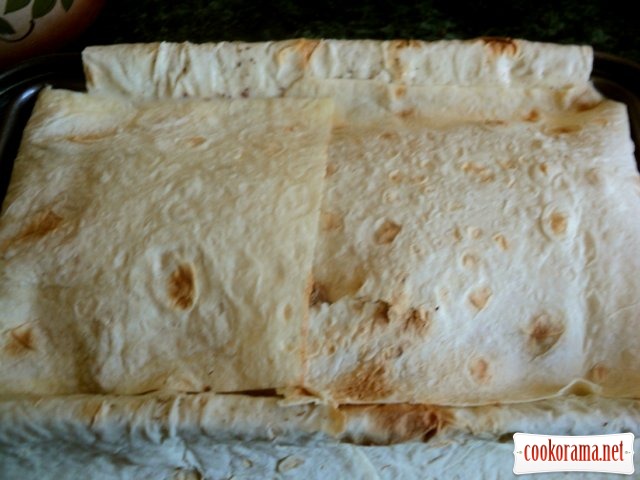 Cover with two layers of lavash, pour filling again and spread stuffing.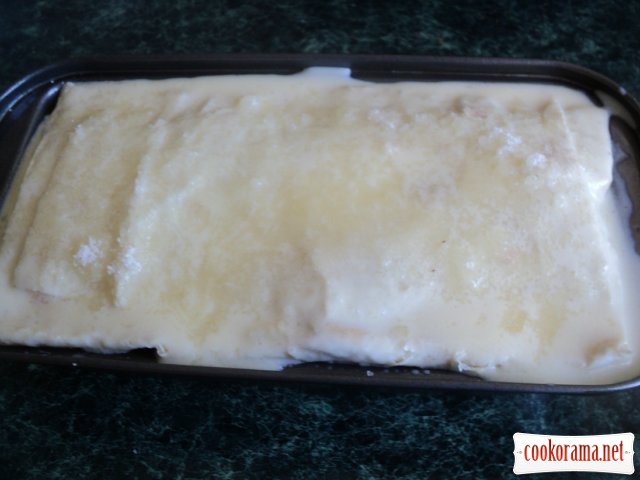 Cover top wioth hangning edges of lavash, greasing with filling. Pour on top remaining filling and sprinkle with sugar.
Bake at 180-200℃ for 60-70 min. If top browns a lot, cover with foil.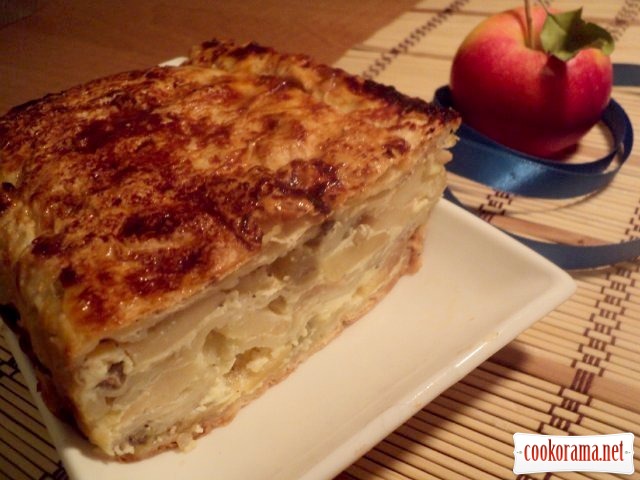 Slightly cool ready pie and flip on dish.
Cut in pieces before serving. Bon Apetite!