Pie "Apples in chocolate"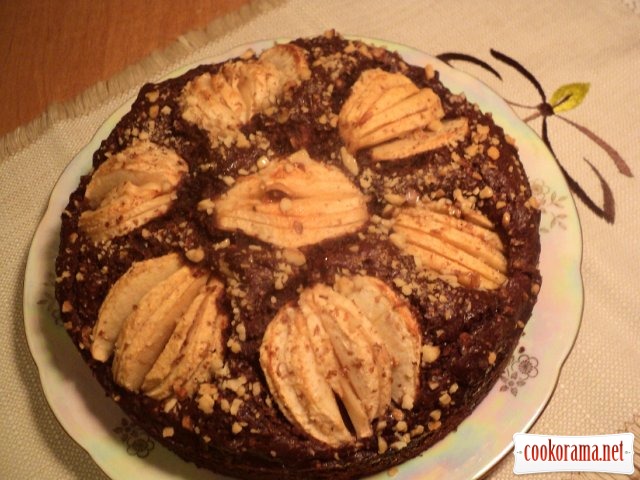 Ingridients
1.5 glass
100 g.
80 g.
3 шт.
100 g.
3 spoon
2 spoon
3 spoon

baking soda (slaked with vinegar)

1 tsp.
2 шт.
1 spoon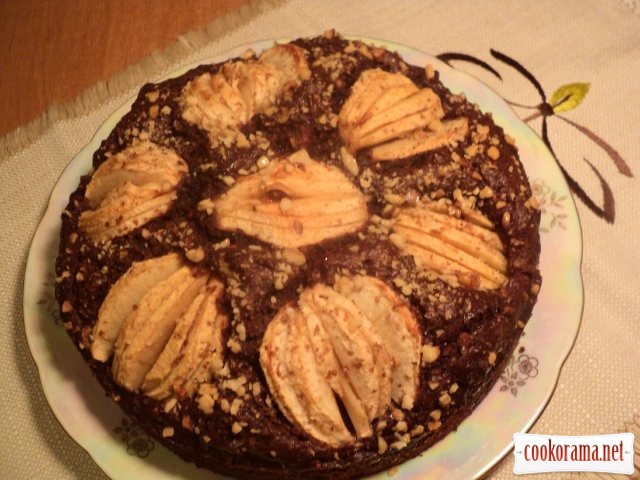 Very tasty, the mega chocolate cake with nuts and apples! Just an admiration for fans of chocolate and apples!

Preparation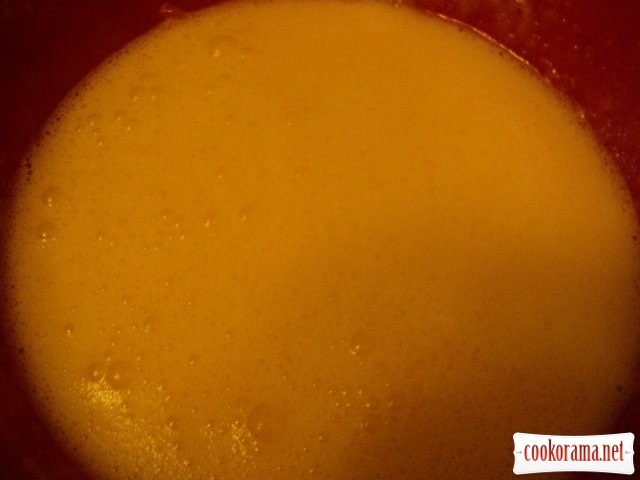 Mix eggs with sugar and softened butter. Grind nuts (not too finely), grate chocolate or grind in a blender.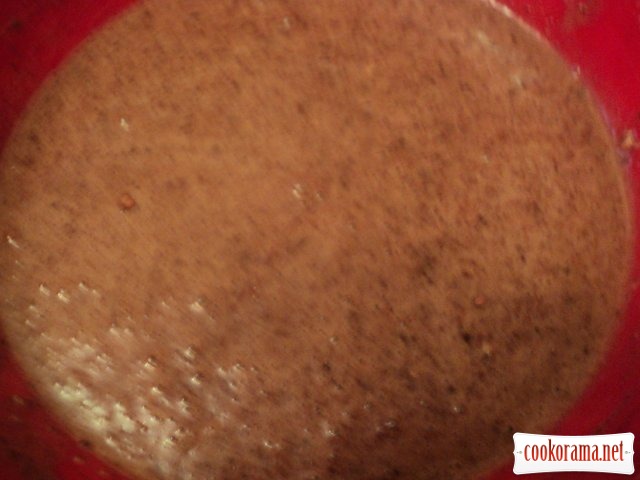 Add to mixed eggs cocoa, liquor (I added black currant one), ground nuts (leave some for topping) and grated chocolate, stir with shovel.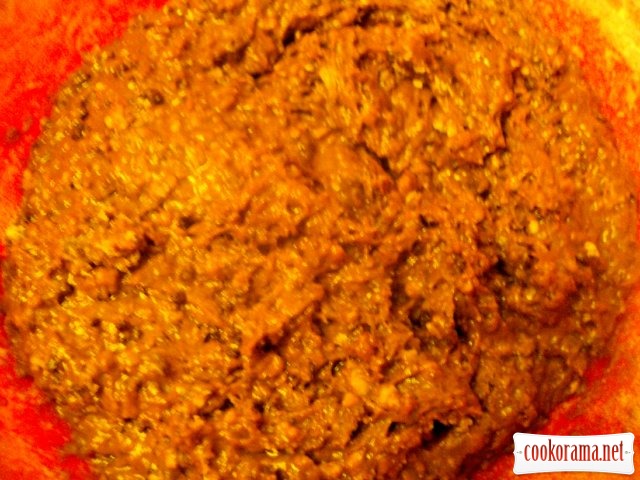 Next add flour in few portions and soda with vinegar.
Cover bottom of form (I got of 20сm) with baking paper. Grease bottom and sides of form with butter, pour dough. Cut apples in quarters, peel, remove seeds and slice, but not to the end. Spread on dough, pressing a bit.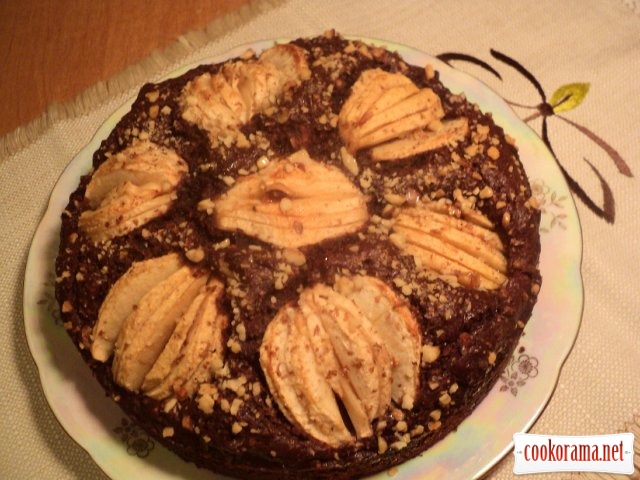 Bake at 175℃ for 45 min. Let the ready pie cool a bit, remove from form, grease apples with honey with a brush.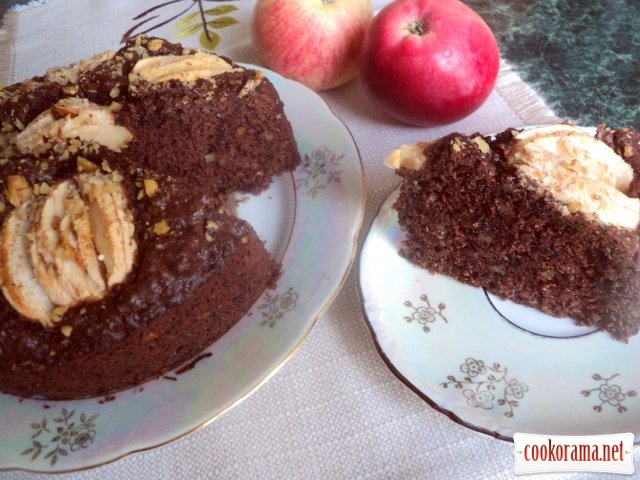 Bon Appetite!