Pancake pie with cheese filling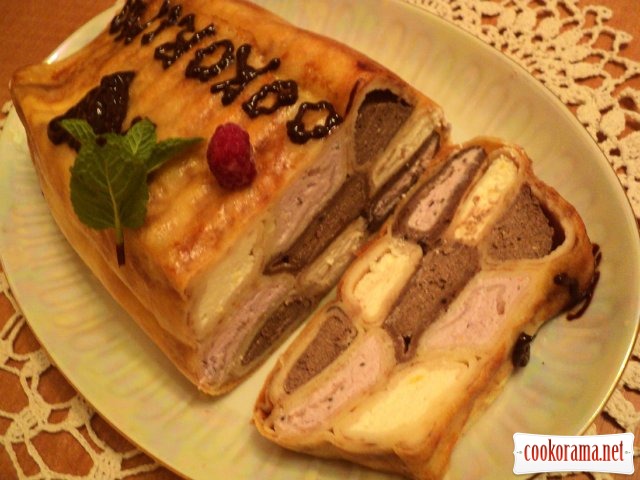 Ingridients
Pancakes
250 g.
250 g.
1 spoon
0,5 tsp.
2-2,5 glass
60 g.
1 spoon
80 g.
Filling
500 g.
2 шт.
80 g.
4 spoon
10 g.
1 spoon
3 spoon
1 spoon
1 spoon
Pouring
1 шт.
100 g.
Decoration
40 g.
1 spoon

There comes a wide, cheerful Pancake Day, where the main food are pancakes. I offer you recipe of pancake pie with curd stuffing of three flavors. Forget during this week about diet and pay tribute to «The Sun» on our plates — Pancake!

Preparation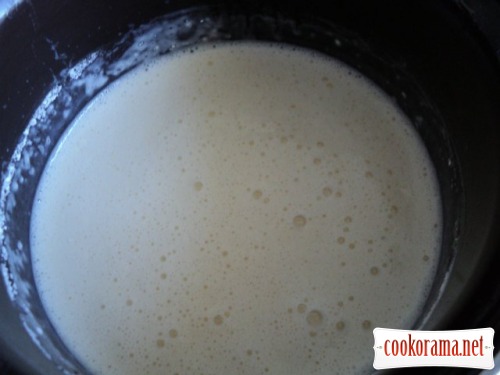 Bake pancakes by your favorite recipe. We need 15 pancakes. I cooked pancake dough from a mixture of cream and milk, add to cream eggs, sugar, salt, whisk or use mixer. Add 1 cup of flour, stir, add hot milk, oil and add, constantly stirring, flour that is left, bring dough to the consistency of liquid cream. Let dough stand for 20-30 minutes.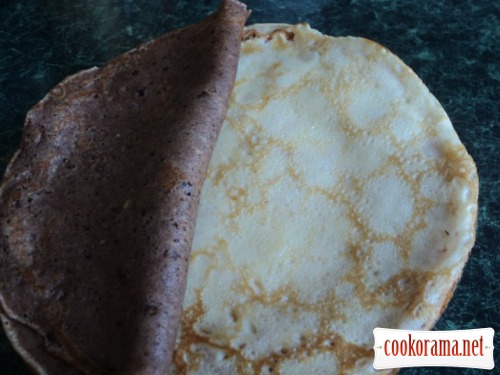 Heat pan well, grease with oil and bake thin pancakes. I added at the end of baking in dough 1 tbsp. spoon of cocoa and baked some chocolate pancakes. Put pancakes on each other, smearing with melted butter.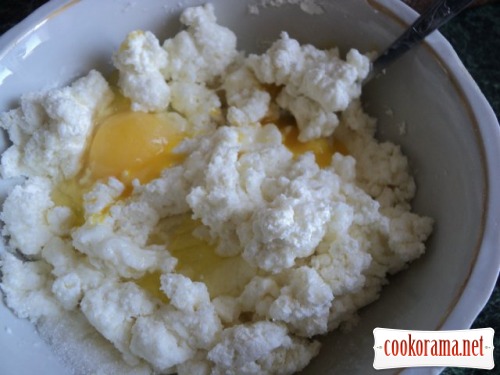 Rub curd through a sieve, add 3 tbsp. sour cream, eggs, sugar, vanilla sugar, stir well.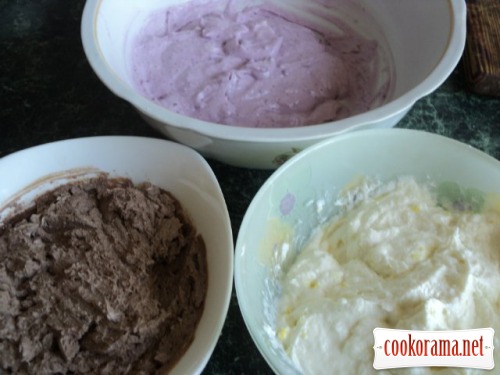 Divide curd mass into 3 parts. In one part add cocoa, 1 tablespoon of sour cream and stir. In the second part add puree of rubbed through a sieve blackcurrant and starch, stir until smooth. In the third part add lemon zest.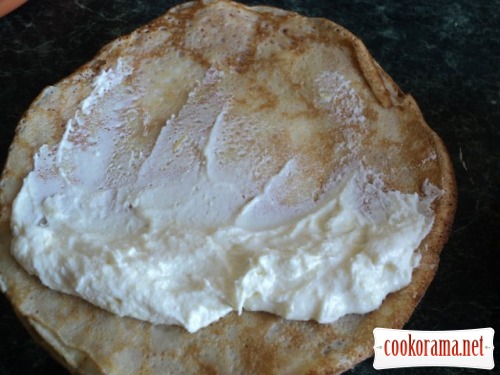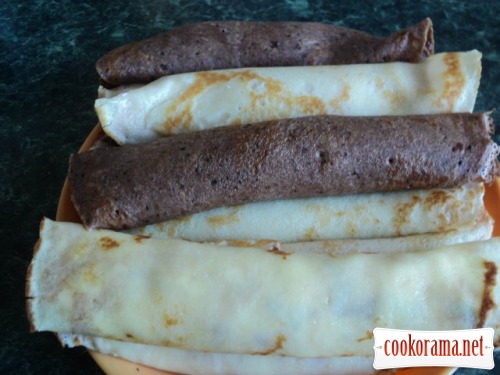 On half of pancake put stuffing and roll it. Totally roll of three pancakes with various fillings.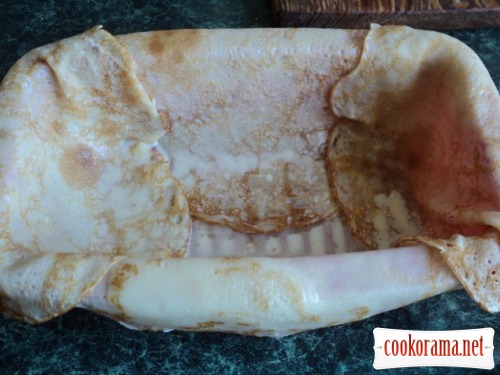 For pouring mix egg with cream. Grease baking form with butter, spread bottom and sides by pancakes, hanging pancakes over the edge. Pancakes in areas of covering each other and on top smear with mixed egg.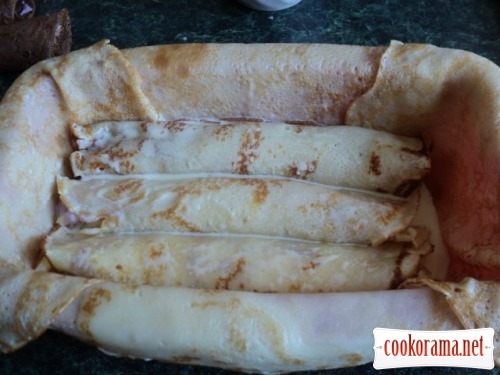 Spread in form pancake rolls, alternating by color and filling with pouring.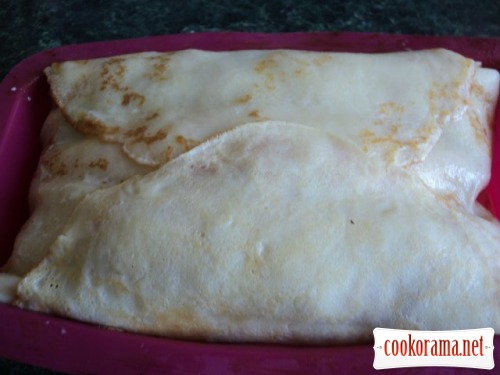 Cover edges of pie by pancakes, hanging, smearing with pouring. Bake in the oven at 200 degrees for 25-30 minutes.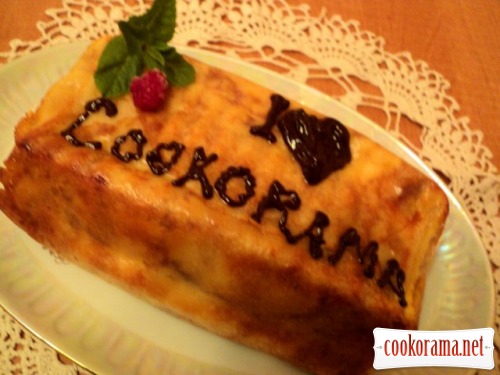 Remove ready pie from the form, turning on dish, smear with melted butter. Decorate at will. I decorated with melted in the microwave chocolate with cream.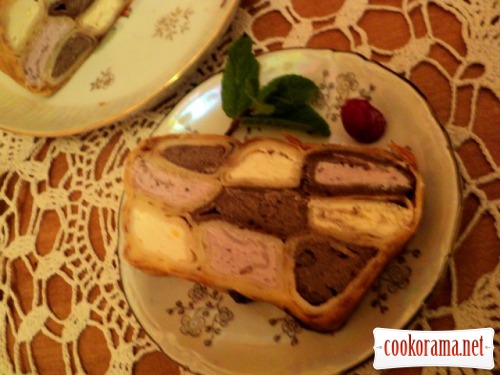 Serve pie, cut in pieces! Bon appetite and merry Pancake Day!