Eva`s pudding with cream patiser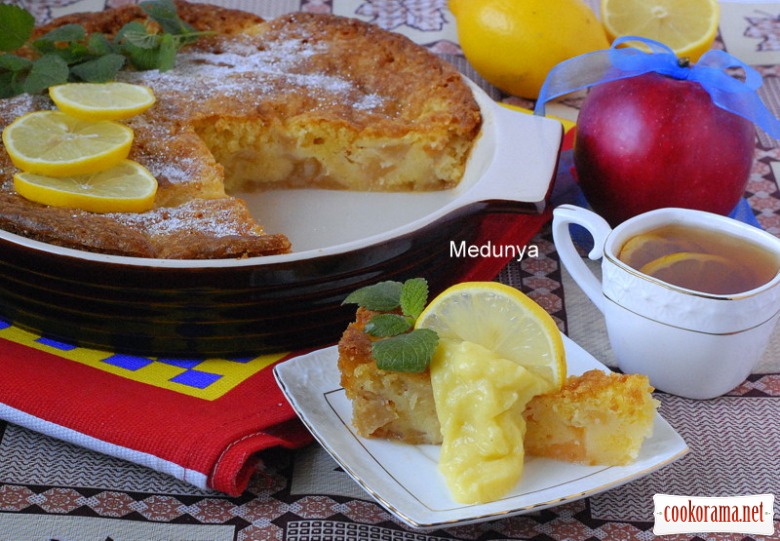 Ingridients
Biscuit
125 g.
125 g.
125 g.
1 tsp.
2 шт.
Apple-lemon filling
6 шт.
1 шт.
120 g.
30 g.
Cream patysyer
90 g.
3 шт.
60 g.
500 ml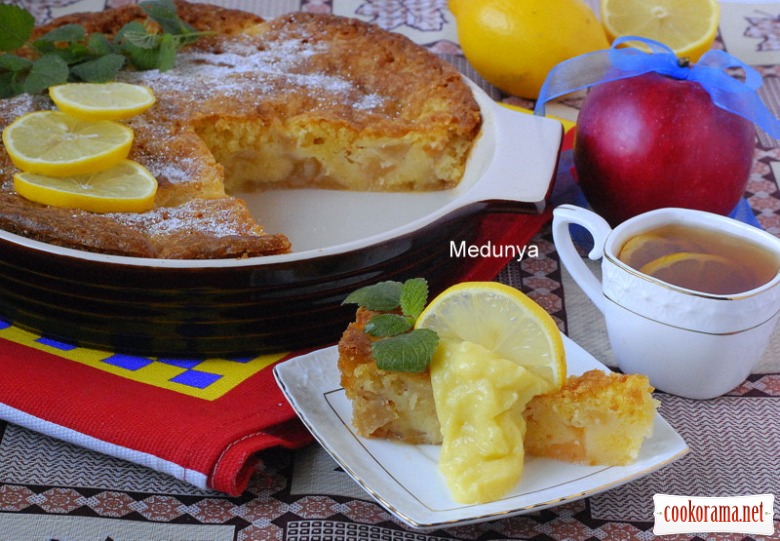 Apple pudding with lemon-flavored apple stuffing and loose biscuit, baked over filling. This sponge cake soaked with the scent of baking toppings and it turns out that it is prepared on apple-lemon steam bath. Prepare a pudding — it is easy and simple, the products are such that there will always be at the farm. And if you serve it warm with cream patiser or vanilla ice cream. Ah, let the whole world wait!

Preparation
For biscuit mix sugar with butter into smooth mass: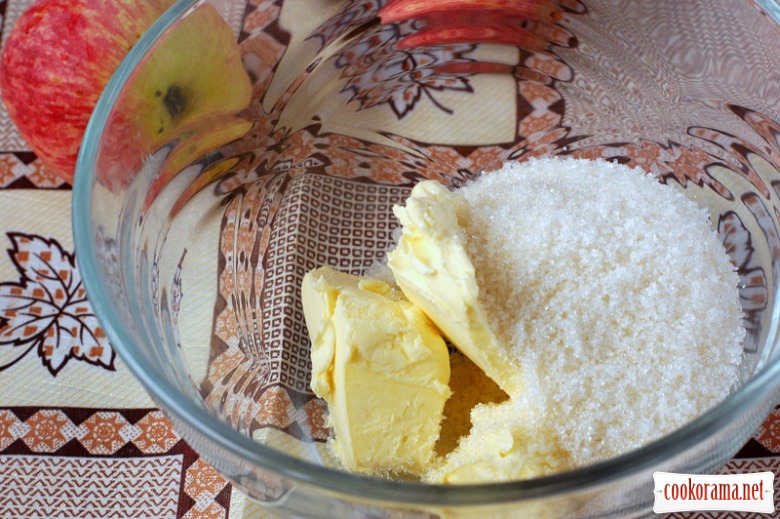 Add eggs, mix well: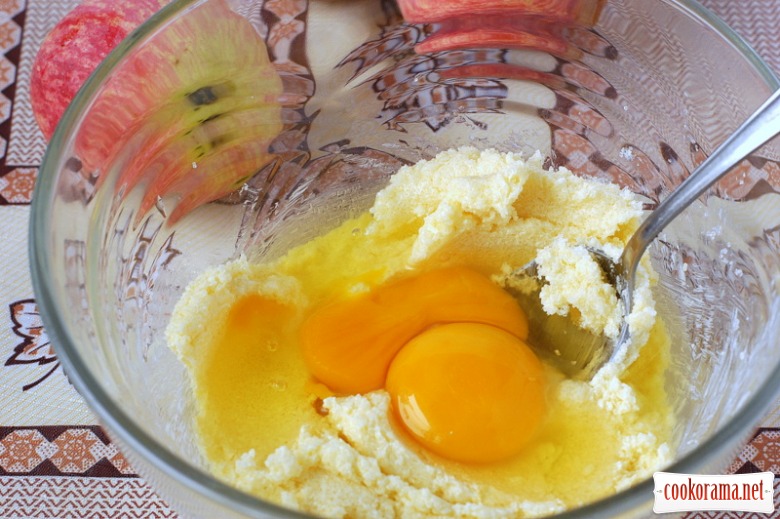 Add flour mixed with baking powder: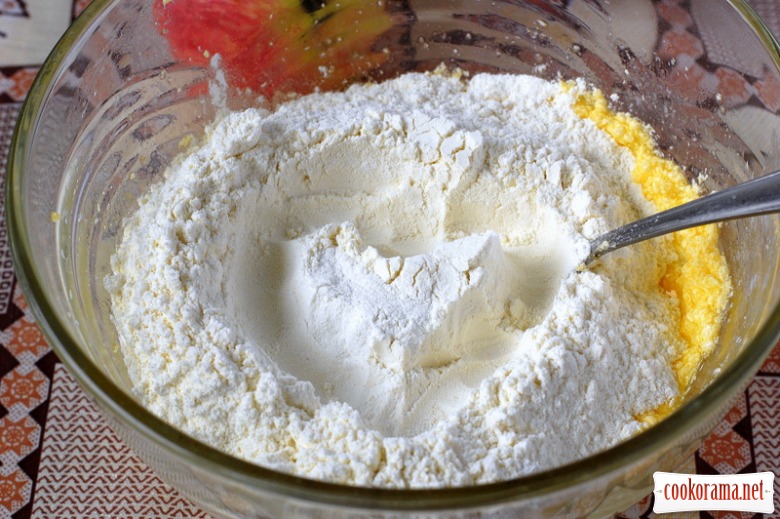 Grease form (I got of 22 сm in diameter) with butter and spread pieces of apples at bottom (peel apples and remove cords, cut them):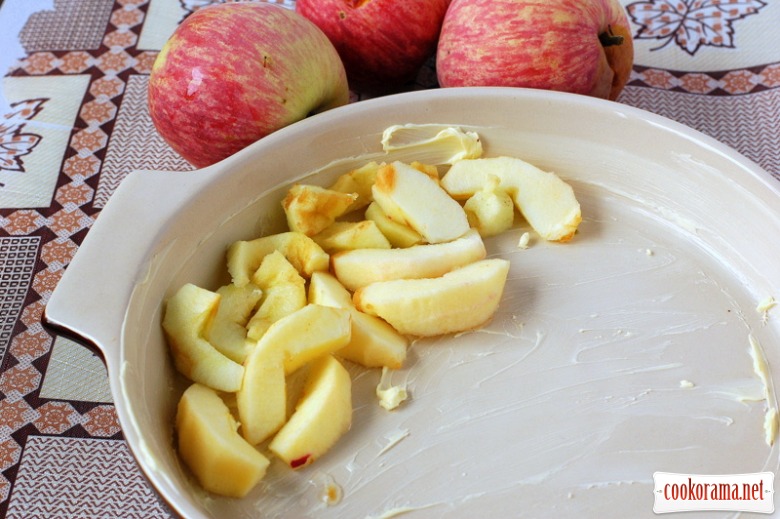 Pour apple pieces with lemon juice, sprinkle with lemon peel and sugar. Top with pieces of butter: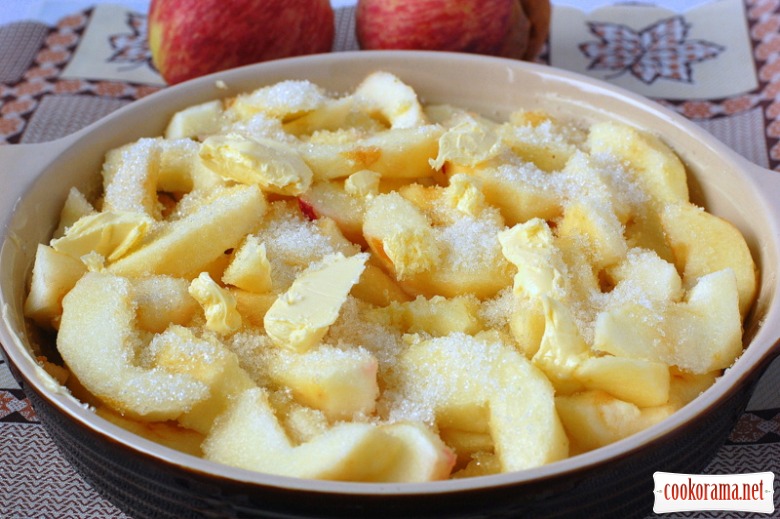 Spread odugh with spoon on apples: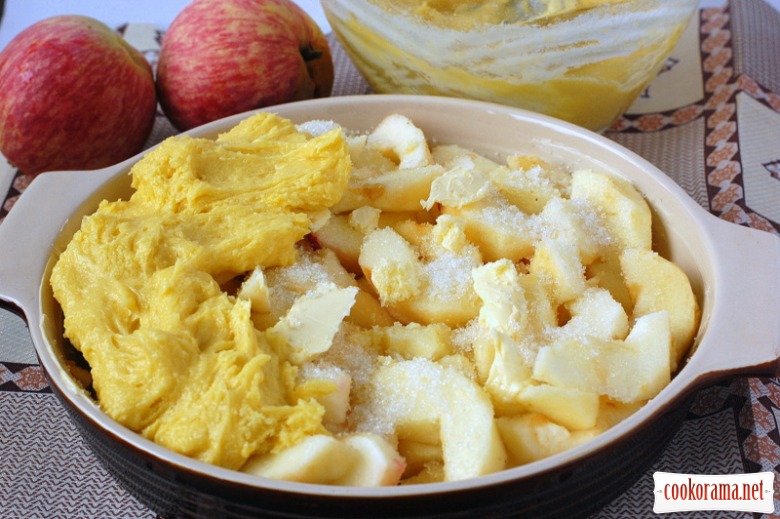 Bake for 45 min at 180 ℃.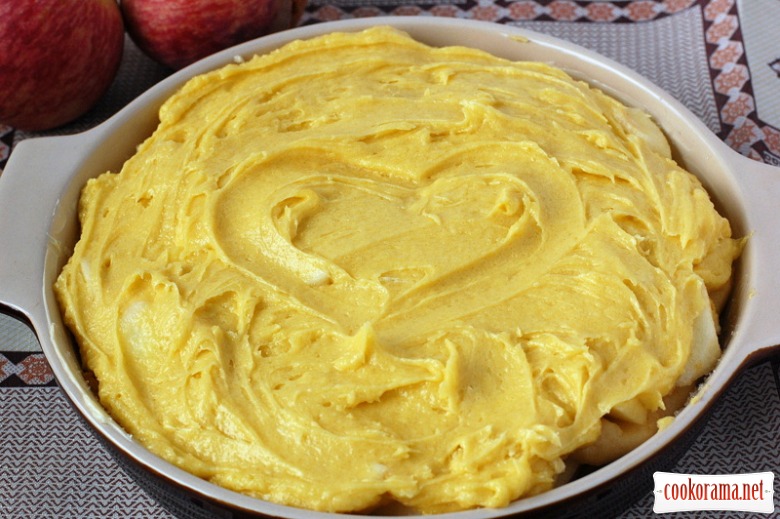 Meanwhile, while pudding cooks, prepare cream:
Mix eggs, vanilla sugar and 100 ml milk into smooth mass: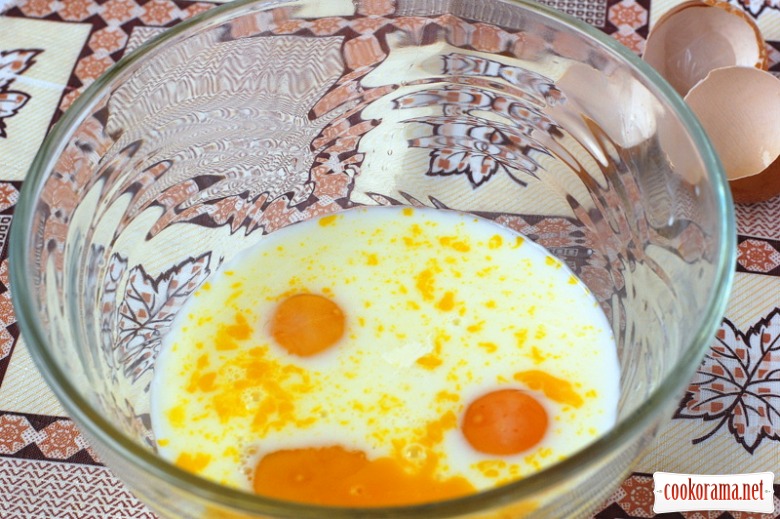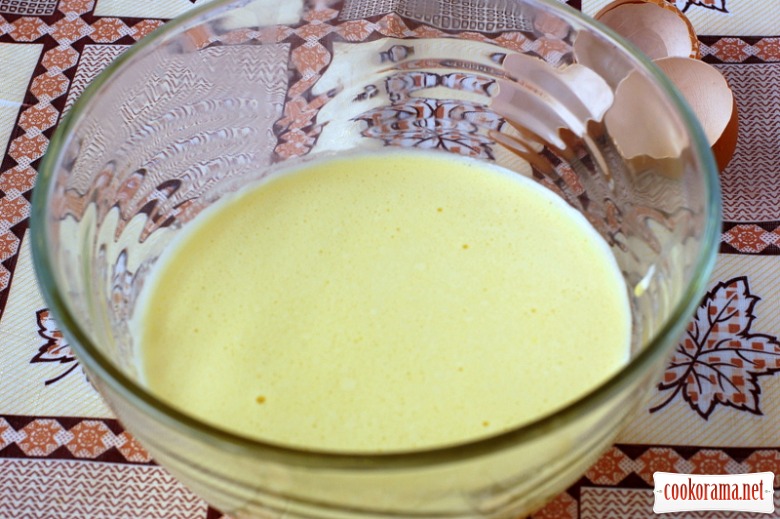 Boil reast of milk and pour boiling milk into mixed mass. Stir it: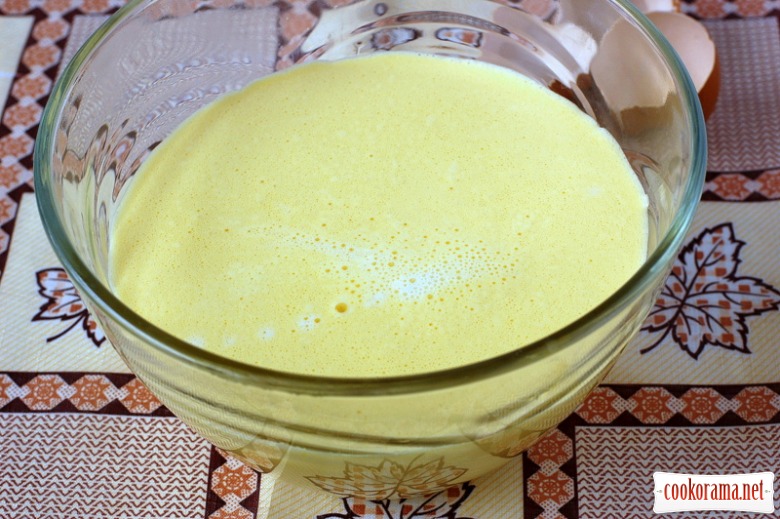 Pour mass in saucepan and boil over low heat for 3-4 min, constantly stirring: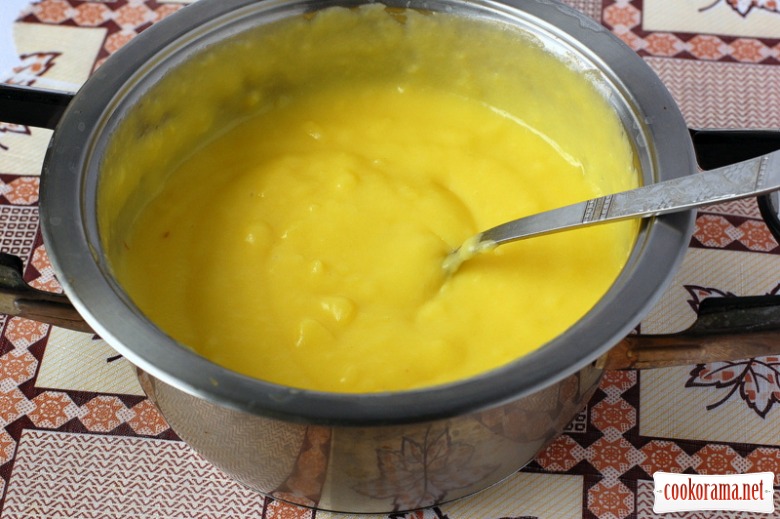 Grind cream through a sieve to achieve uniform and silky cream: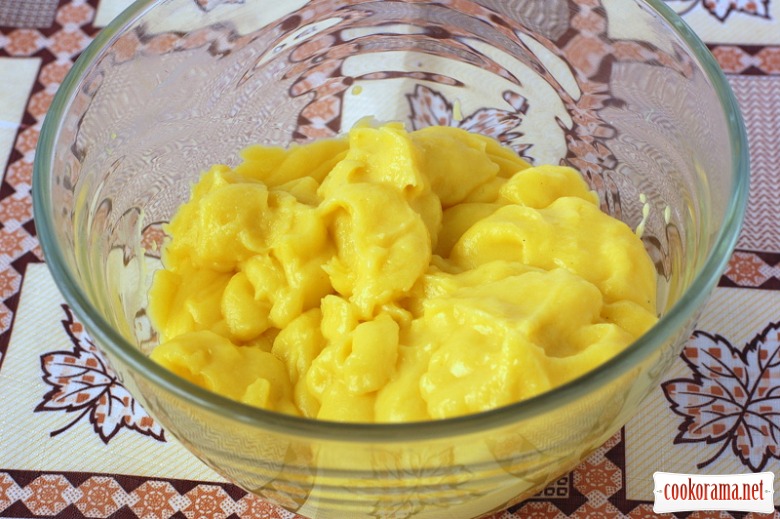 Cool it.
Cover cream with food film, so it touches the cream (to avoid crust). Put in freezer for 30 min or in fridge for 1 hour.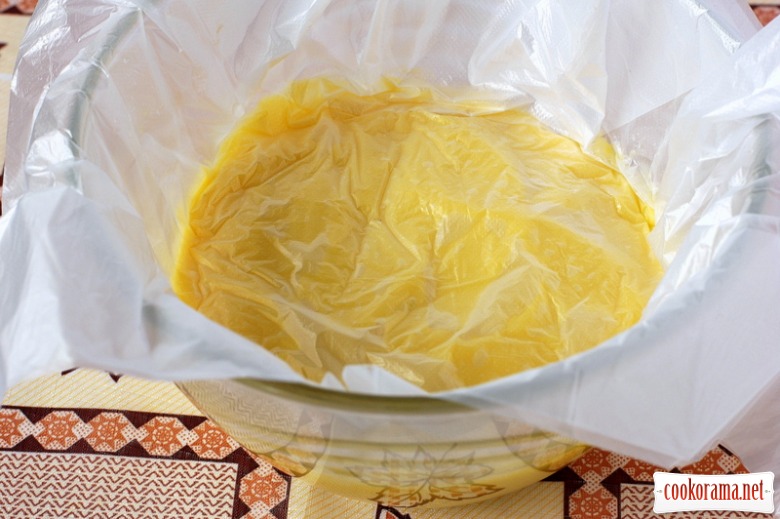 Serve apple- citrus pudding warm with cold cream patiser.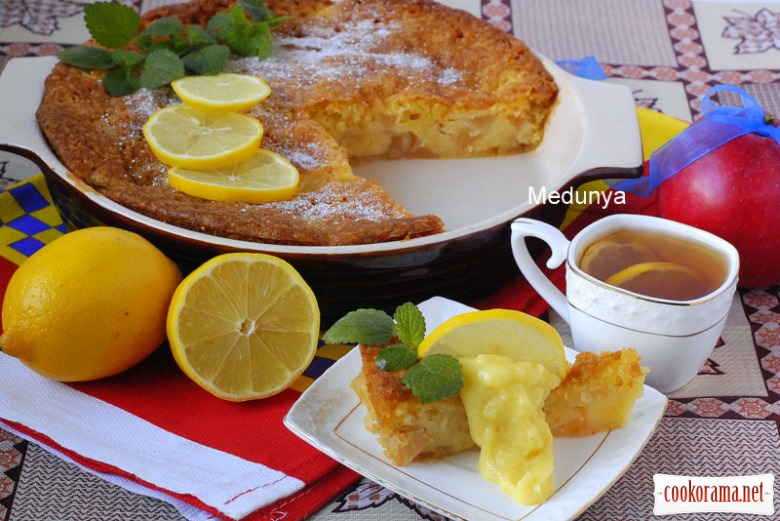 The recipe is by nimfeechka.
Bon Appetite!
621

08 September 2012, 21:32