Pudding from Easter cake (or Ukrainian version of bread and butter pudding);-)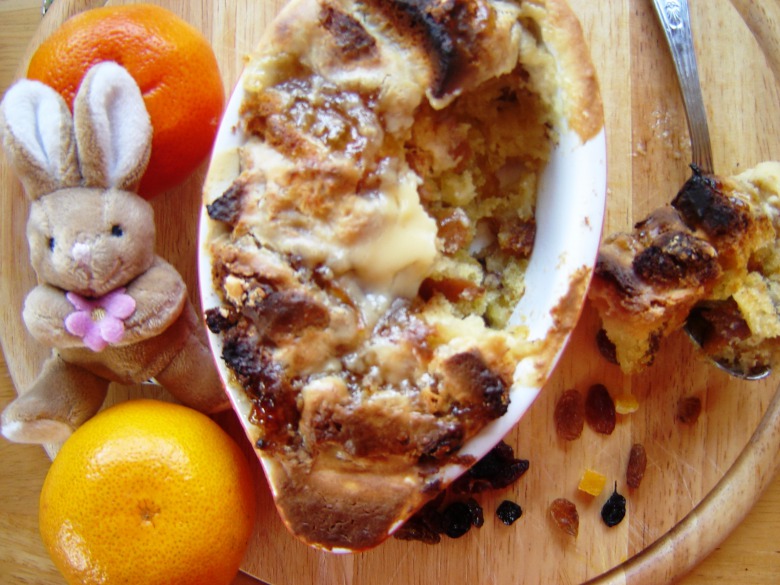 Ingridients
easter cake (or sweet bun, muffins)

spices (cinnamon, cloves, vanilla)
Easter holidays finished, si I decided to add this recipe in my flashmob: "«Recipes after Easter», skilled housewifes "
I left a little of Easter cake, which hardened, so I decided to make the Ukrainian version of the famous English dessert

, that is bread pudding.
Especially do not give the number and dimension of the products, because you can combine to your taste and preferences

Instead of Easter cake can be used hardened cakes, rolls, croissants, or even plain white bread

Preparation
Cut Easter cake in pieces.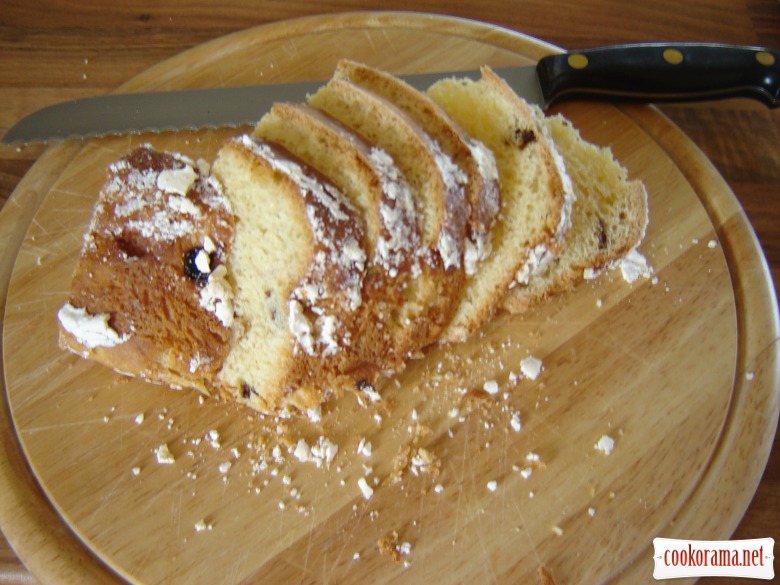 Mix butter with spices and lemon/ orange peel (if desired).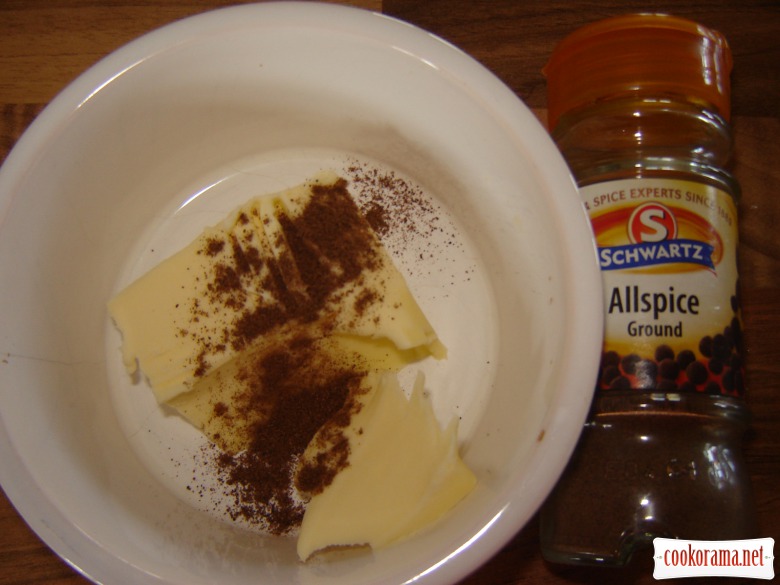 Smear piece of cake with butter and spread vertically, pressing to each other, in greased (this butter with spices) refractory form.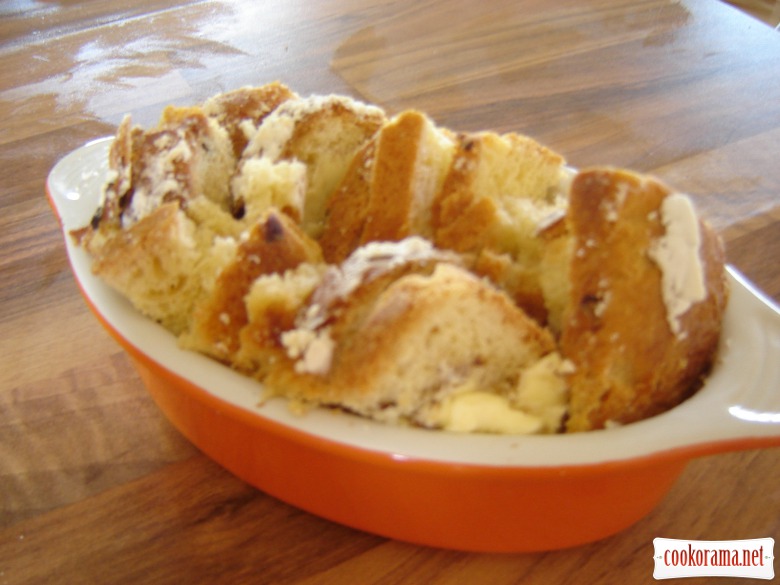 Grease top with your favorite jam (I used orange marmalade) and sprinkle with dried fruits (candied).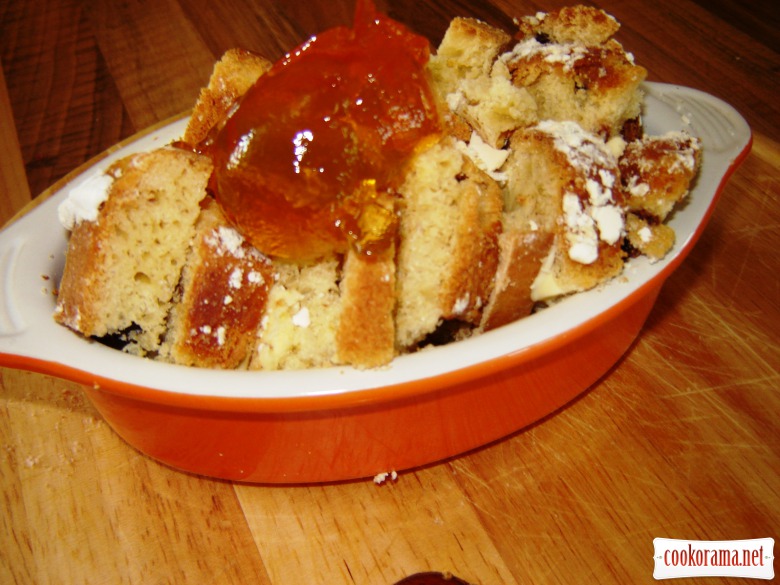 Mix milk with sugar (to your taste) and sour cream (take sour cream half less than milkа) and heat over low fire, stirring, to thicken mass.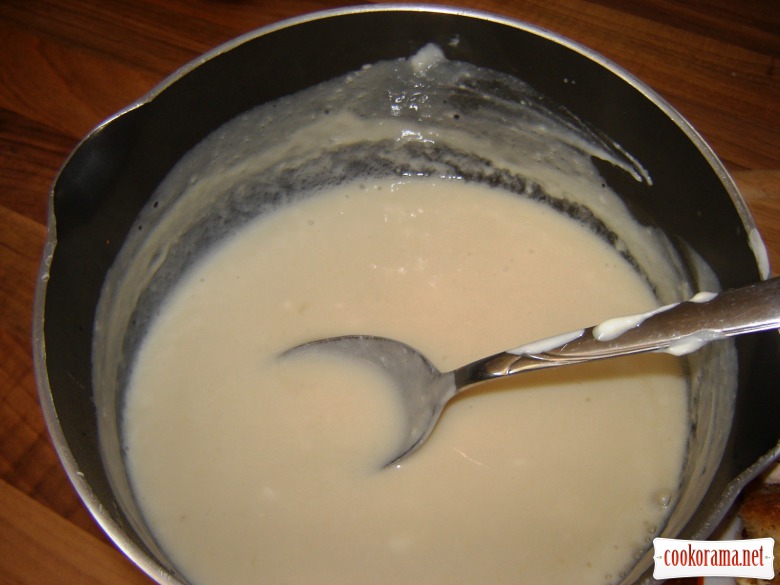 Whisk or mix egg and stir with cooled milk mass and pour pudding. Let it «infuse» for 15 minutes, then put pudding in form of larger form pouring water at half (ie form with pudding «sit» in water

In other form)
Bake in oven till brown (for about 20-25 min, depending on the type and properties of the oven).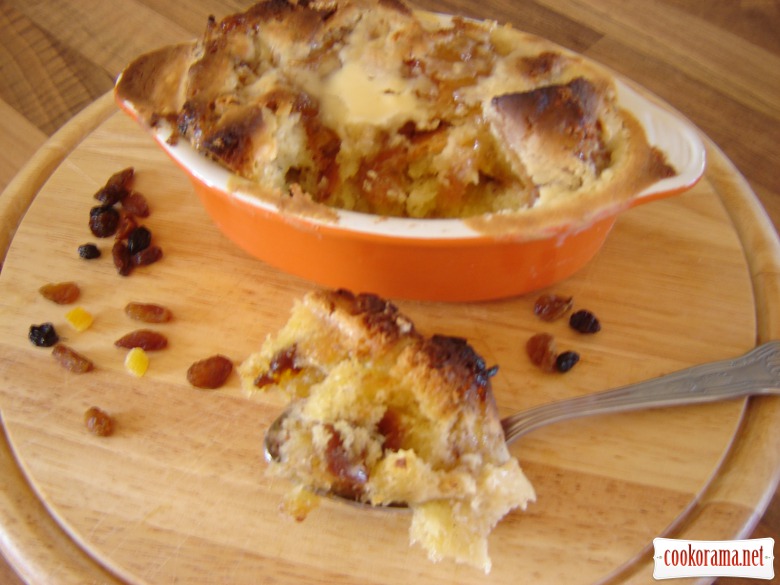 Srve hot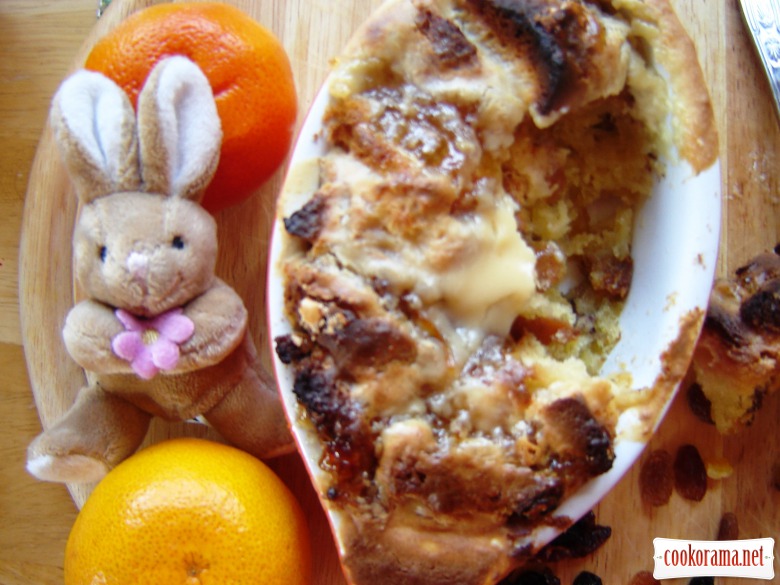 Bon Appetite!!!
Top of recipe "Pudding from Easter cake (or Ukrainian version of bread and butter pudding);-)"