Liver pudding with apples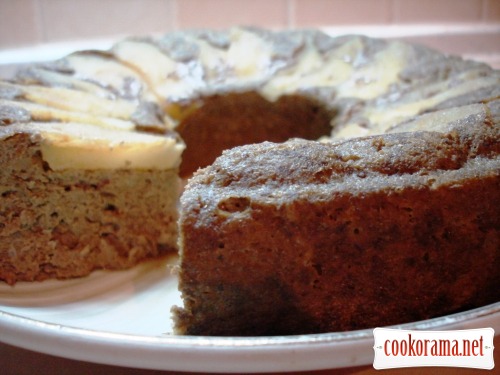 Ingridients
800 g.
2 шт.
2 шт.
4 spoon
4 шт.
0,5 glass
1 шт.

Do you love liver? Try it!

Preparation
Wash liver, cut it
Prepare onion
Cut bun and pour with milk
Mince all these ingredients
Add in liver mince yolks, semolina, salt, pepper, mix it
Mix white into foam
Carefully add mixed whites
Cut apple in thin slices and spread on greased with butter form
Pour mince
Bake in hot oven at 180-200 C for 30-40 min. I reduced temperature in 10 min, and at the end, conversely, increased. All depends from your oven.
Cool ready pudding in form
Carefully shift in dish
And we get beautiful appetizer
Bon Appetite