Chocolate cheesecake "Breath of Autumn"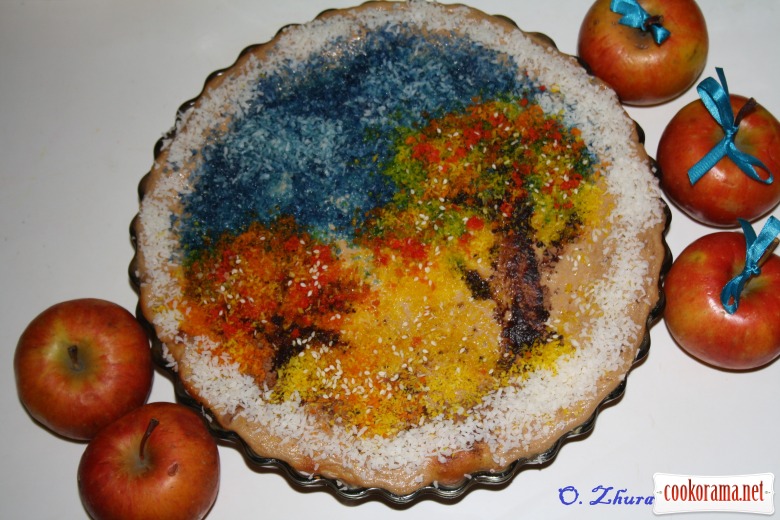 Ingridients
200 g.
100 g.
150 g.
400 g.
5 tsp.
4 шт.
2 шт.
In our family all love cheesecakes! I prepare different for all occasions. Useful for child, no calorie for mother, delicious for husband and everyone is happy! At this time I am inspired by beautiful, already warm autumn afternoon… I decided to decorate it unusually and the idea came up itself.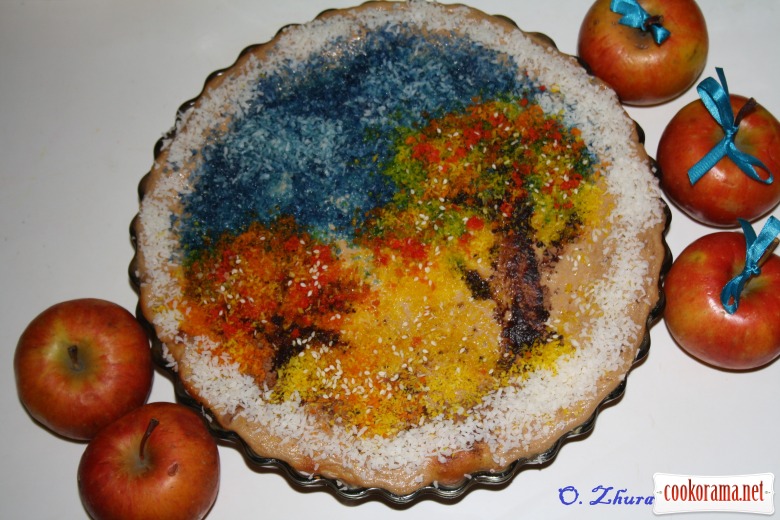 Preparation
1. Prepare the shortbread dough. I always cook a lot in advance and then freeze portions and use when necessarily. If you do not have blanks, then this item is for you.
Mix ingredients for dough: flour, sugar, margarine. Easily to remember 1: 2: 3 (sugar — margarine — flour). Dough is ready)
2. Put dough on greased baking sheet.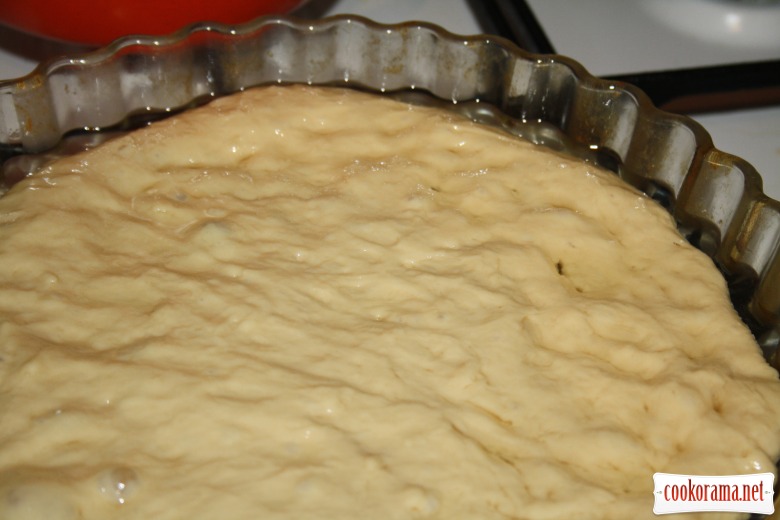 3. Next stir curd, sugar, eggs, vanilla, cocoa. Add to blender and mix well until smooth.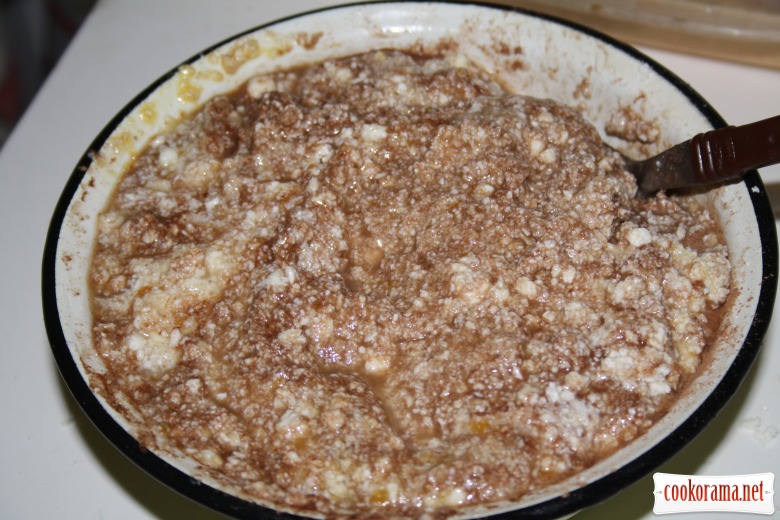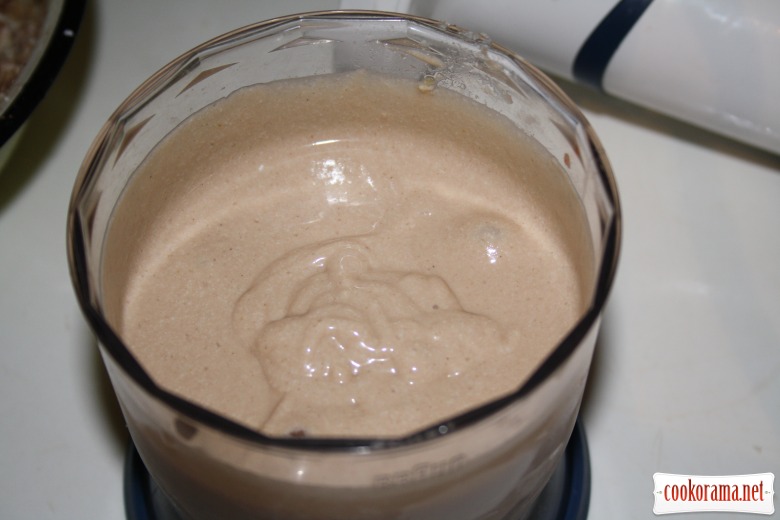 4. Pour curd mass into a form, on dough and spread.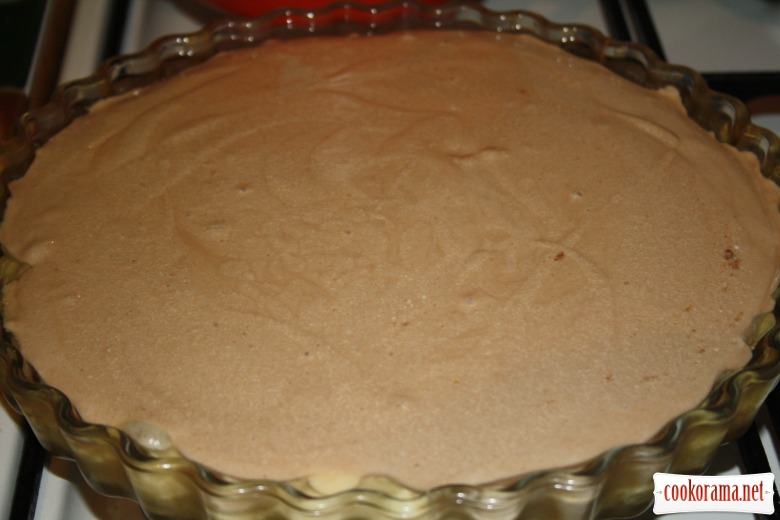 5. Put in the oven and bake at 160 degrees for half an hour.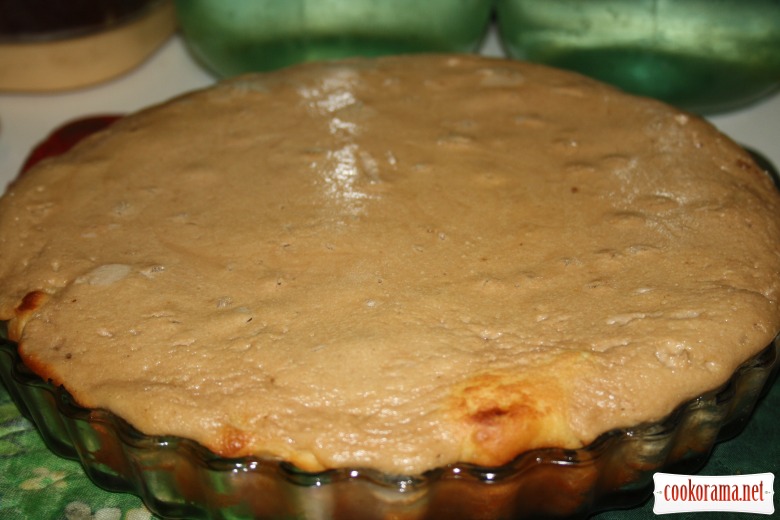 6. Meanwhile, you can paint the coconut. You can use dyes and ready ones, but I give the cake to child, so it is only natural.
Blue — cabbage.
Yellow — carrot.
Red — beetroot)))
Orange — carrot + beetroot))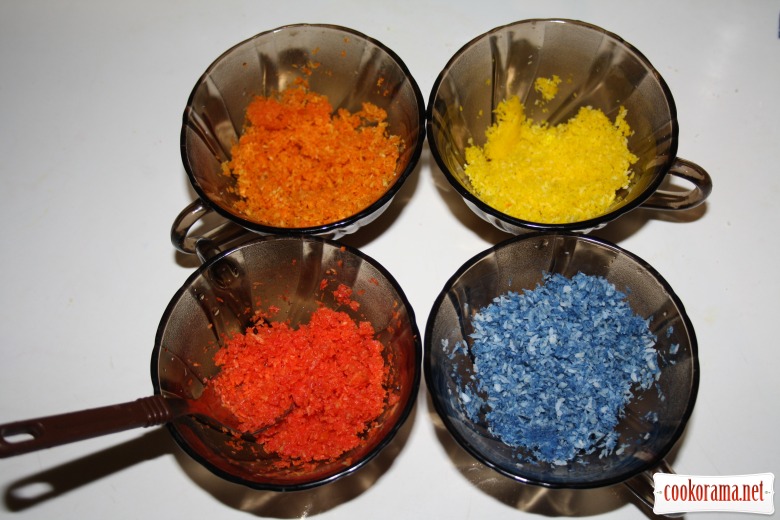 6. Next remove cheesecake. Let it cool a bit. And you can stop here, but… Not today)) I decided to decorate, while still got an inspiration.
Now gradually show my drawing by colored chips. I will not describe, I think, soeverything is clear: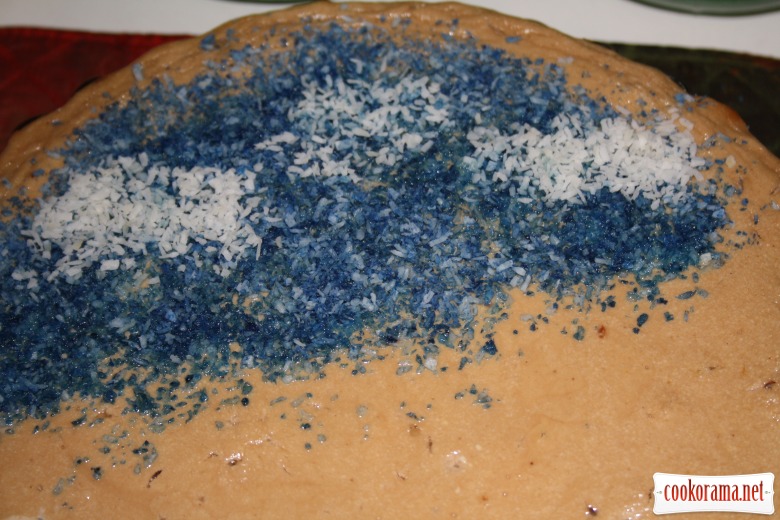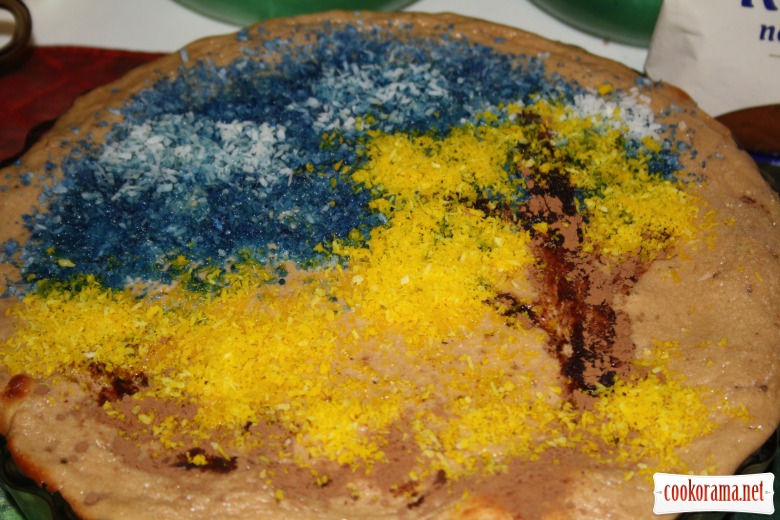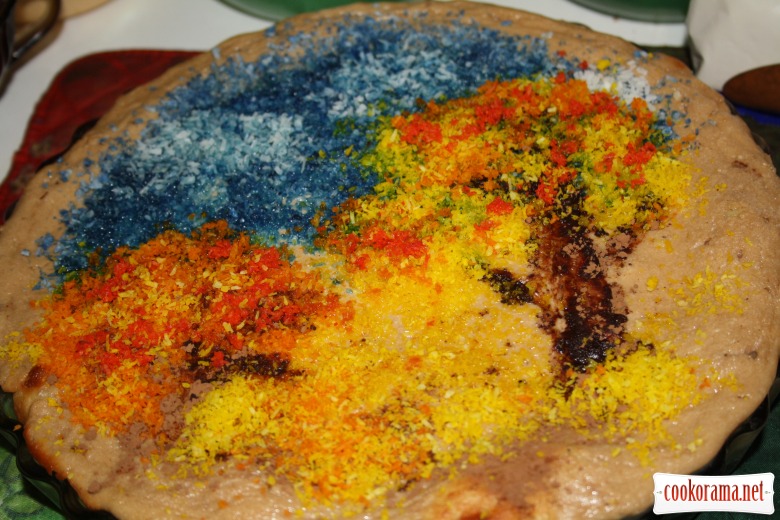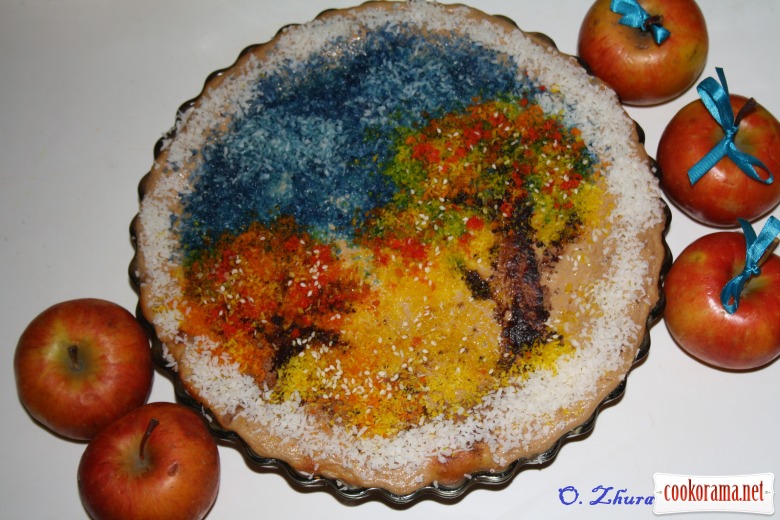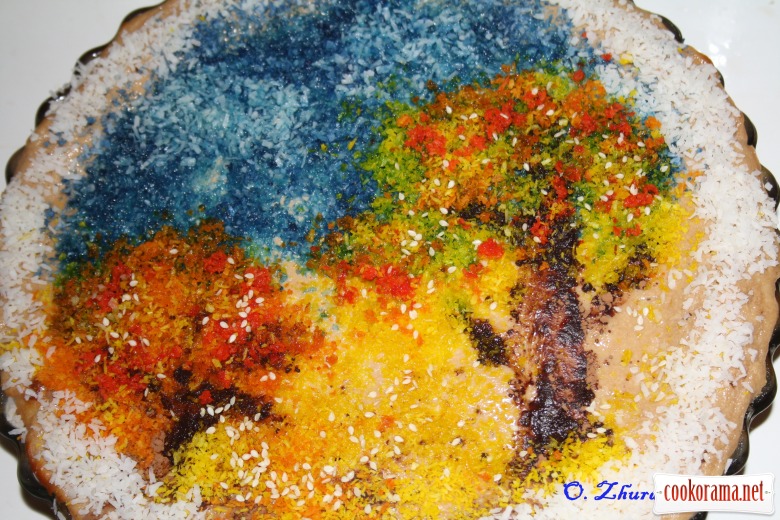 868

14 September 2012, 23:57