Chocolate cake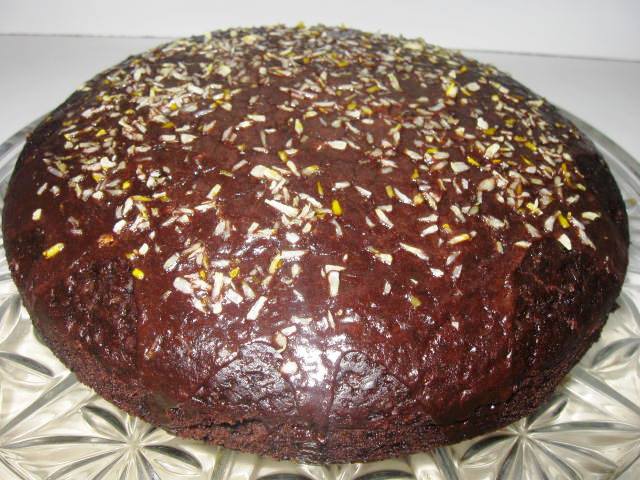 Ingridients
200 g.
200 g.
65 g.
1 tsp.
0.2 tsp.
0.2 tsp.
240 ml

vegetable oil (60 ml for dough + 1 teaspoon for glaze)

70 ml
1 spoon

black chocolate (not milk)

100 g.
This recipe — one of those cases where from a modest set of products turns out extremely tasty result — chocolate, fragrant and spicy cake. Red pepper in cake does not make it hot, and simply adds very interesting flavor. If you cook for children or do not want it, red pepper can not be used. Thenyou get just a delicious chocolate cake.

Preparation
At first heat the oven at 175℃. Grease round split form 20 сm with oil and cover bottom with baking paper, also grease with some oil.
Next sift flour and cocoa in bowl.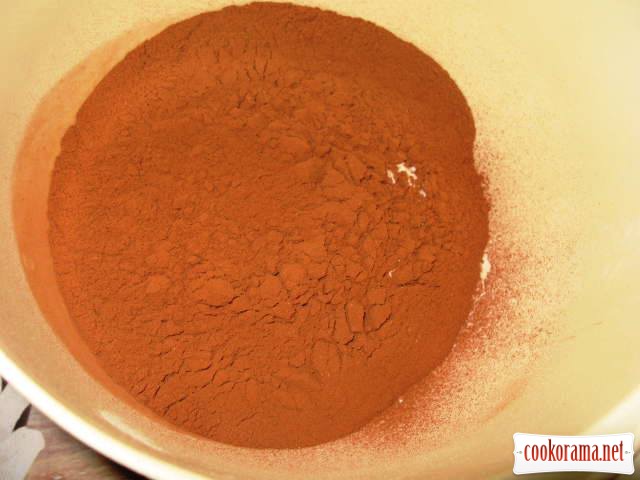 Add there all dry ingredients: sugar, salt, baking soda and pepper.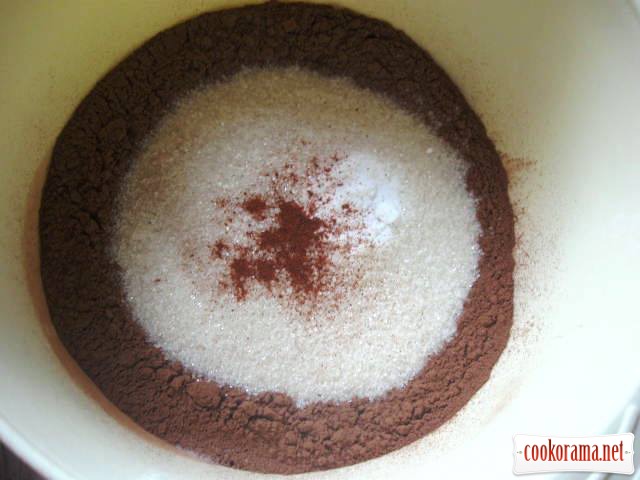 Stir all dry ingredients. Separately measure and stir liquid ingredients: water, oil and vinegar.
Add the liquid ingredients to dry and mix gently. Do not stir to smooth state. Dough will be slightly uneven.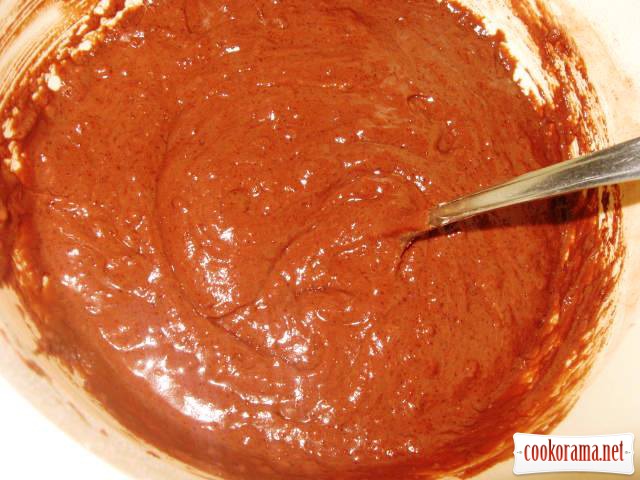 Spread dough for a cake in form and spread with a spoon or spatula.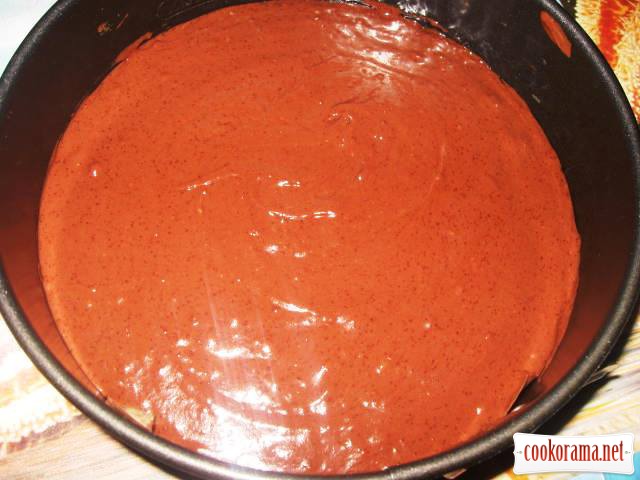 Bake cake at 175℃ for 35-40 min till «dry toothpick».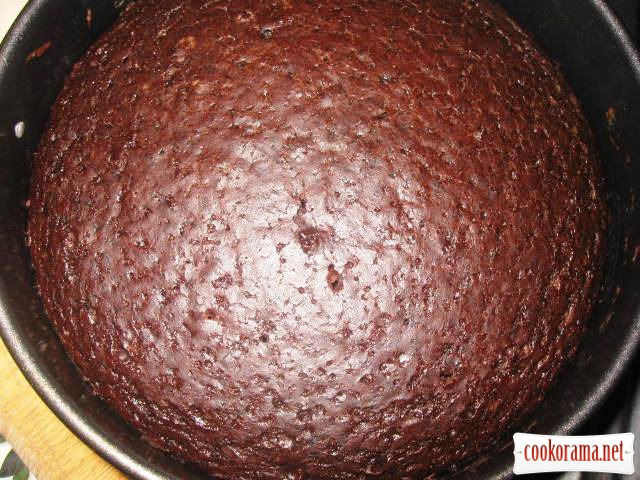 Once cake bakes, let it cool in form. It takes 10-15 min. Then remove cake from form and finally cool it on the grid.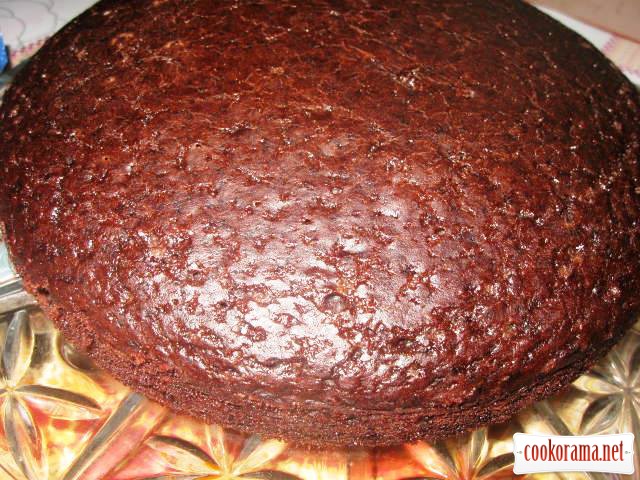 While the cake cools, you can prepare glaze: break chocolate into pieces, add a spoonful of vegetable oil for shine and melt on the stove, stirring. Once the chocolate will stay as couple of small pieces, remove from heat and continue to stir chocolate to dissolve pieces. Pour cake with icing. It is enough to decorate top of cake. If you want to pour cake with glaze completely ( top and sides), take double number of products for icing.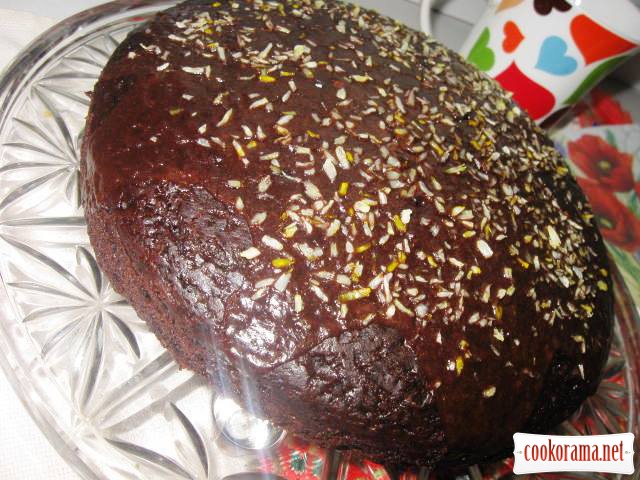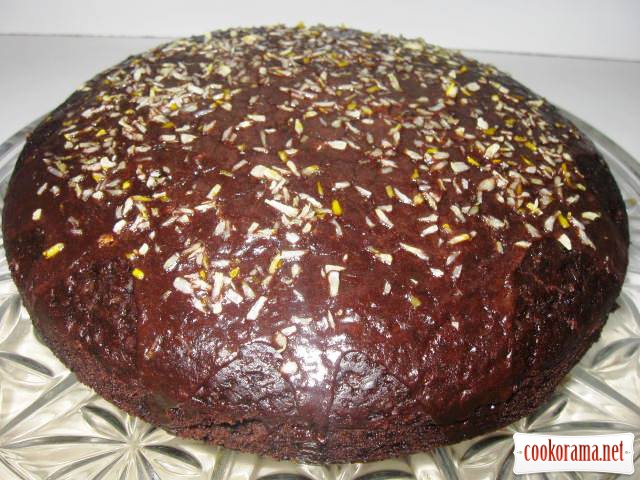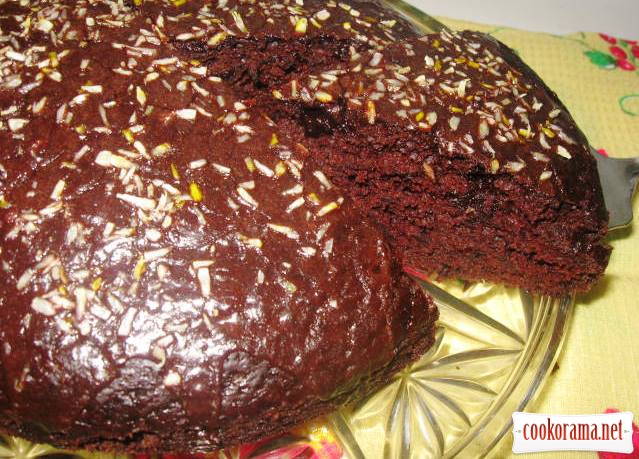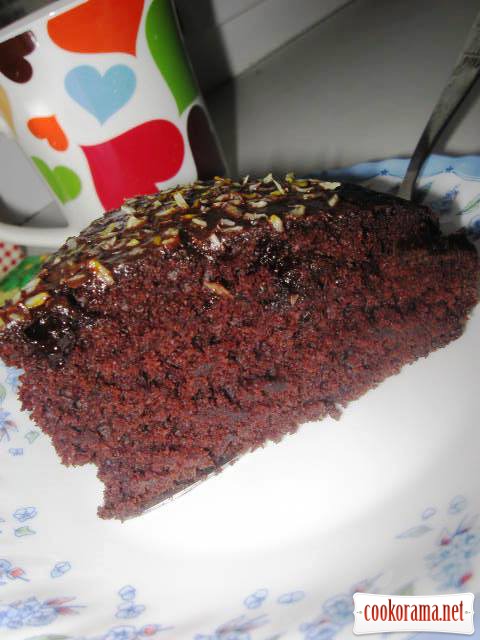 I also sprinkled cake with coconut. Bon Appetite!