Cheesecake "Royal"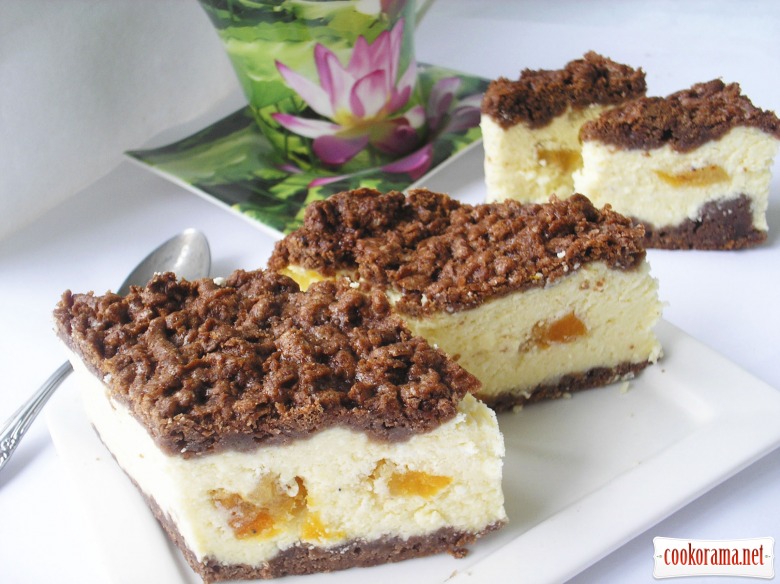 Ingridients
Dough
250 g.
100 g.
100 g.
1 шт.
2 spoon
2 spoon
1 tsp.
Curd filling

cottage cheese (cottage cheese)

1 kg
5 шт.
100 g.
1 glass
11 g.
1 шт.
150-200 g.
In my family I am very fond of cheesecakes, often try to bake different recipes of them. This delicious cheesecake with vanilla flavor and dried apricots, just melts in your mouth, one of the most successful recipes.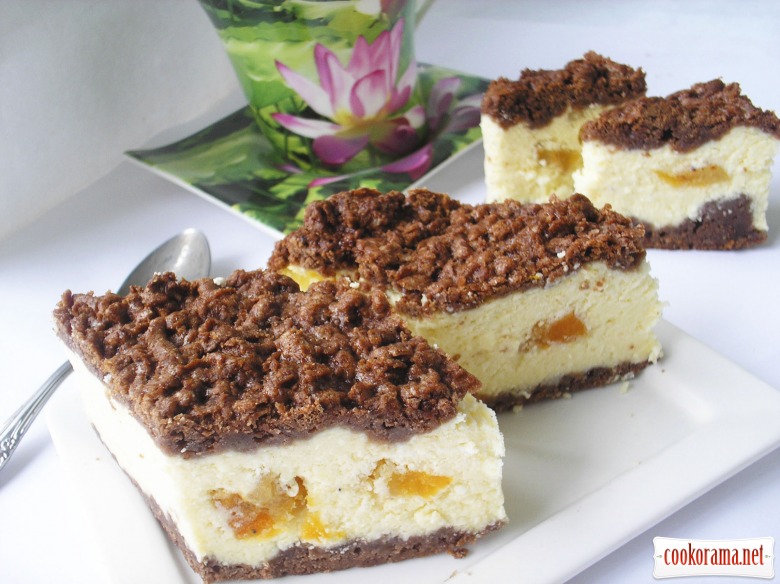 Preparation
Prepare the dough: for this mix the soft butter, sour cream, flour, egg, baking powder, cocoa and knead the dough. Put dough in the freezer for 3 hours. Divide the dough into 2 equal parts.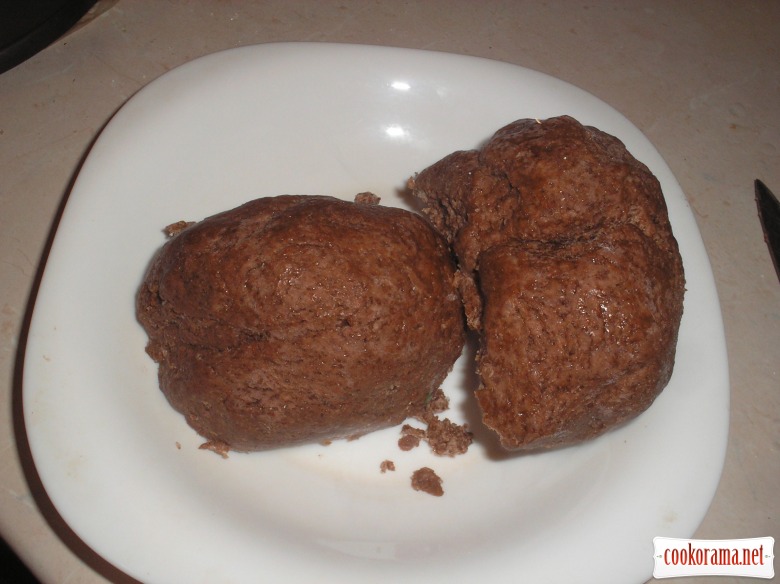 Grind curd twice in a meat grinder or in blender to get smooth mass without grains.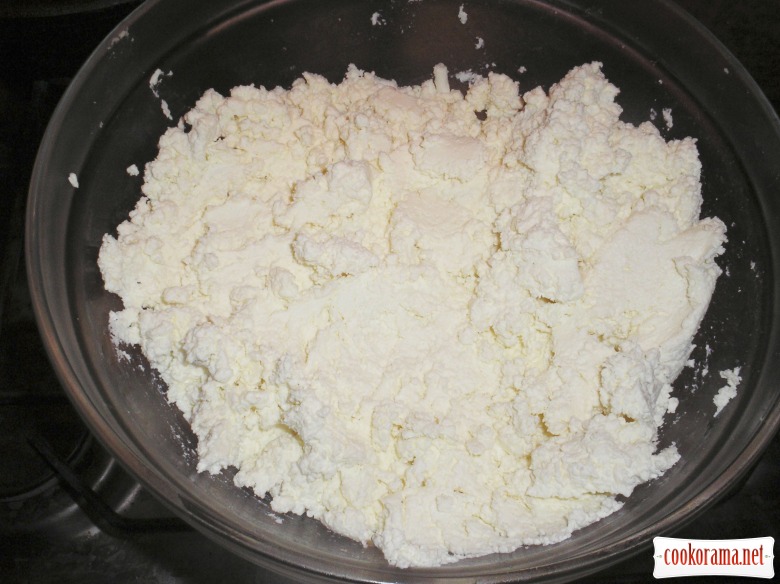 Separate the yolks from the whites. Whisk the egg yolks with sugar until white. Add to the curd. Also, add the softened butter, sugar and vanilla pudding. Mix the mass.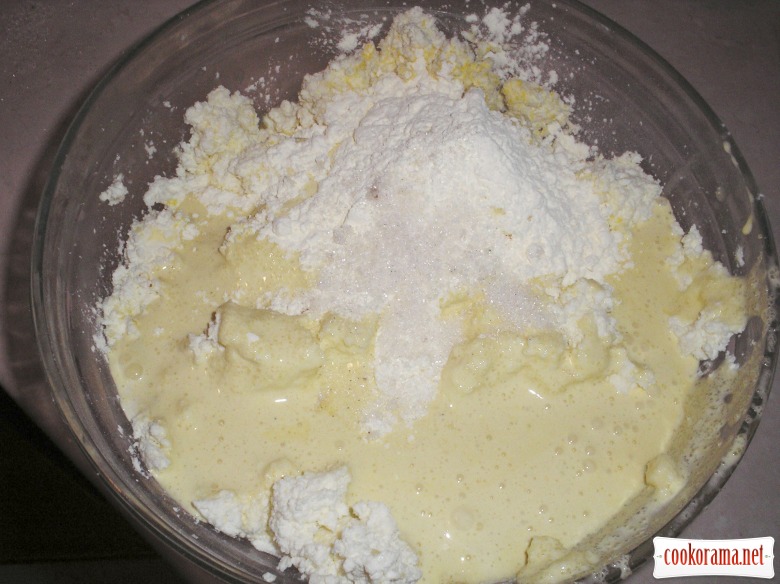 Mix whites into steep peaks. Add to the curd and mix gently.
Wash apricots with boiling water and cut into strips.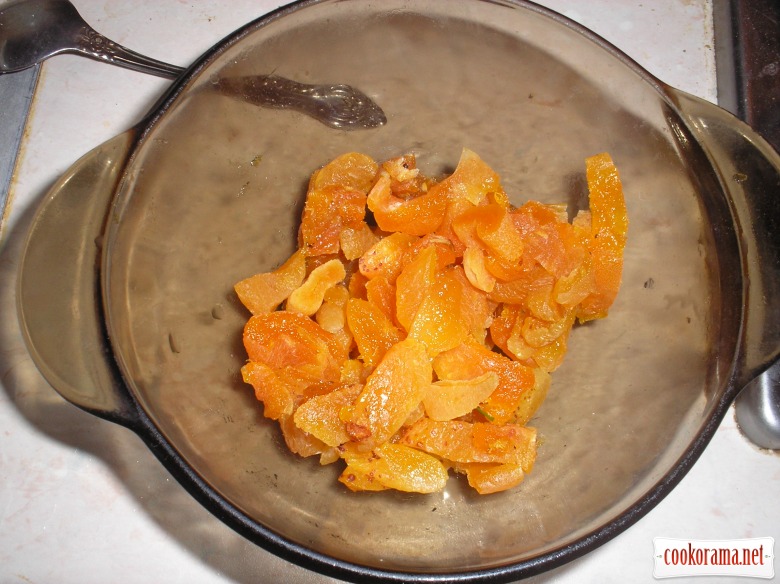 Cover baking dish with parchment. Grate in the form half ofdough, spead evenly.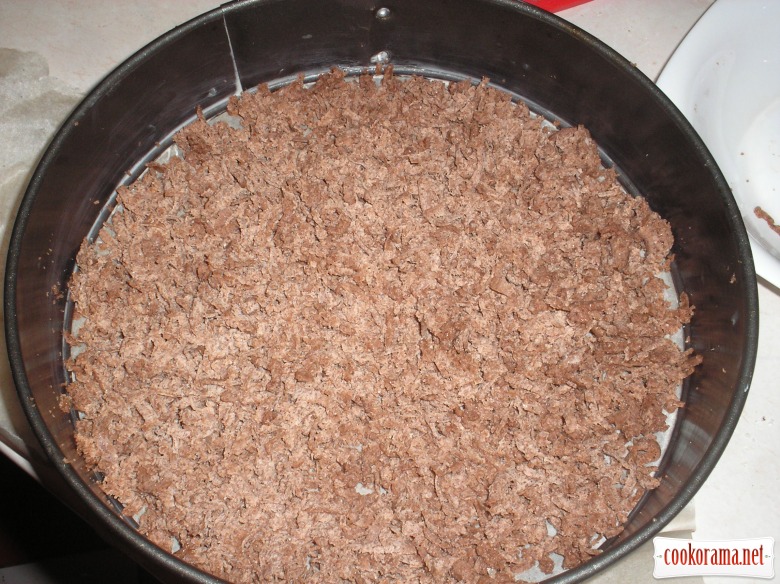 Spread half of curd filling. On it spread pieces of dried apricots.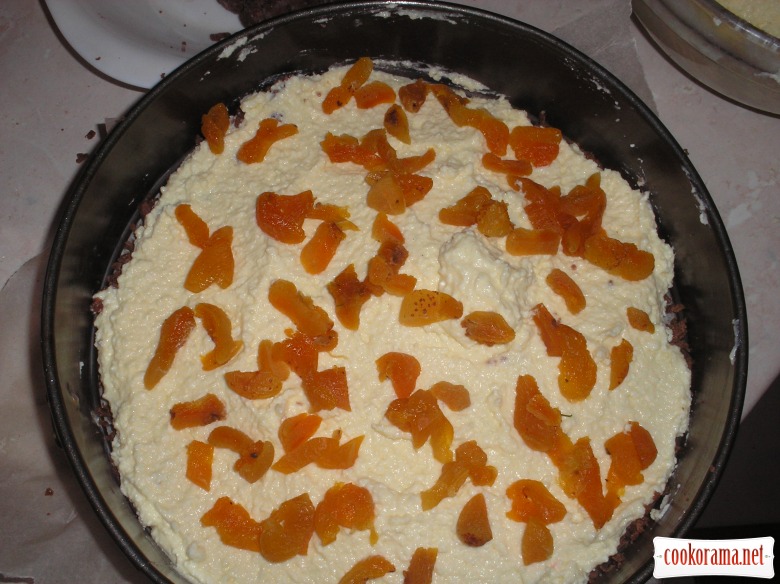 Cover with the second part of the filling. Grate on top the second part of dough. Bake in preheated oven at 180 ℃ for 1 hour. Cool completely, put in the fridge for few hours.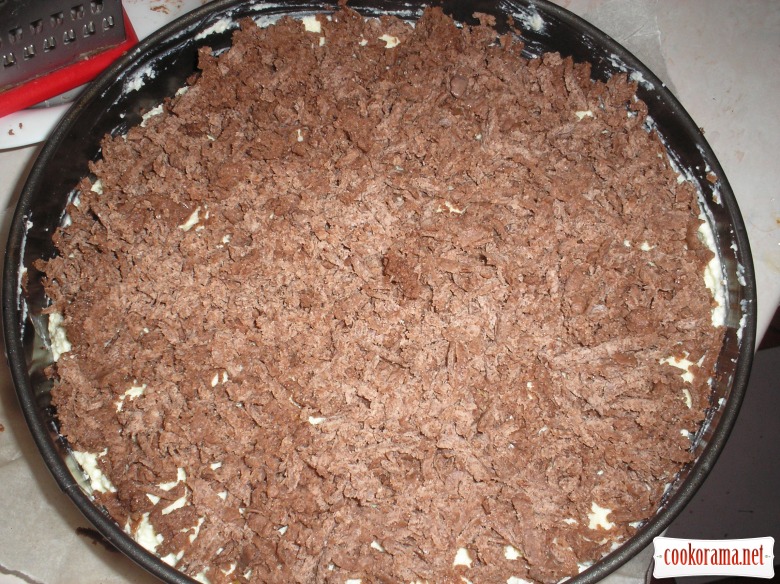 768

23 August 2012, 17:07