Cheesecake "Berry"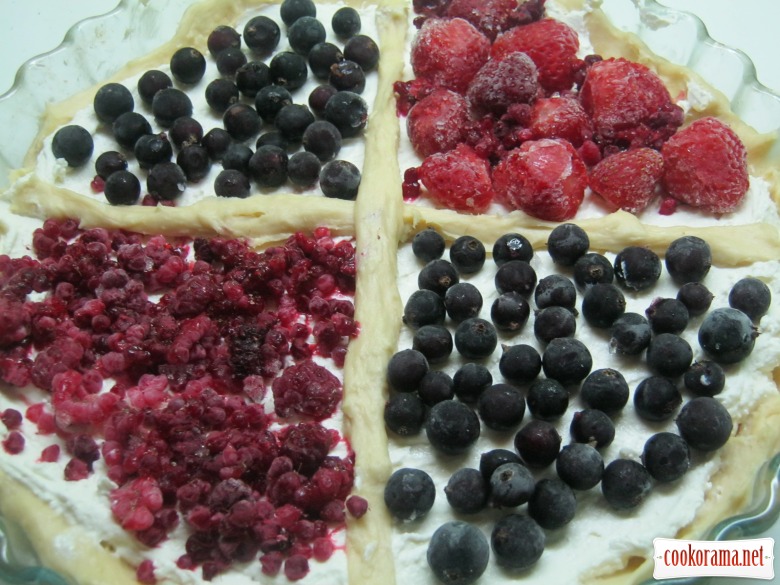 Ingridients
300 g.
300 g.
100 g.
4 spoon
300 g.
3 шт.
In our family all love cheese pies, ie cheesecakes. It is simply and quickly to cook them. And it's useful!!! Mmmmm ...))
Today I will share one of my favorite options of cheesecake with berries.

Preparation
1. Grease baking sheet with oil.
2. Spread dough.
3. Mix curd with sour cream, eggs and sugar with mixer.
4. Spread resulting mass on dough.
5. Decorate with berries.
6. Bake for 30 min.