Blueberry pie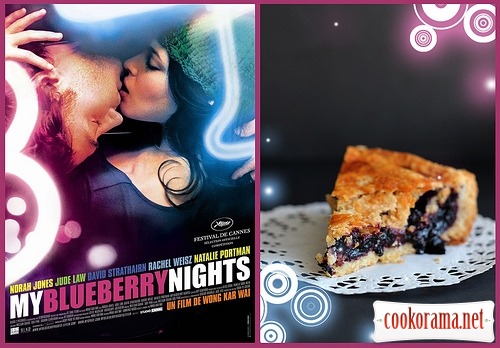 Ingridients
Dough
400 g.
200 g.
100 g.
2 шт.
Filling
500 g.
3-4 tsp.


«Look – lemon and apple pies are sold immediately. And blueberry — not. Blueberry pie is always left. It is good. It is not worse than lwmon or apple one, but it is not chosen. And pie is not guilty in this.»«My blueberry nights»

Pie is really not worse, conversely, as for me, tstier than apple and lemon one.


Preparation
Prepare dough, spread form with half, приsprinkle with thin layer of flour, spread mixed stuffing, cover with other part of dough, pinch well the edges. Put in the fridge for 30 min. To make beautiful brown crust, grease it with egg or egg with milk before baking. Heat the oven at 200℃, cut top of pie in some places, to let the steam go and bake for 15-20 min. Then reduce heat at 180℃ and bake it for another 40 min. Let ot cool and better serve completely cooled — otherwise it is impossible to resist and you can burn tongue badly with juice

Bon Appetite!