Blueberry pie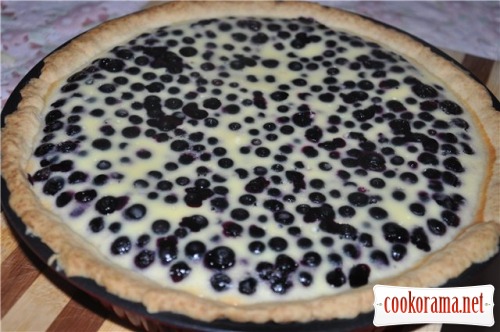 Ingridients
Dough
300 g.
40 g.
5 g.
200 g.
1 шт.
Filling
300 g.
80 g.
Pouring
2 шт.
200 g.
50 g.
15 g.
30 g.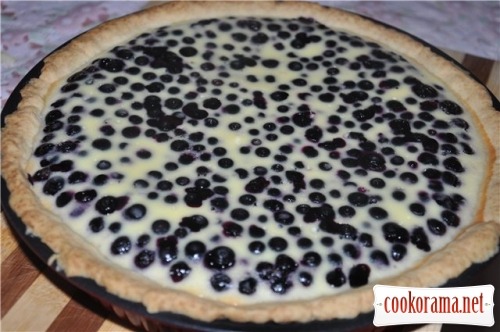 So: the cake is made of delicate short pastry, and any berry can be used for stuffing, even frozen. Stuffing is poured with filling, which after baking looks like pudding, that`s why pie is especially gentle and tasty.

Preparation:
At first need the dough. In a bowl sift 2 glasses of flour; add pinch of salt, 2 tbsp of sugar and 1 tsp of vanilla sugar. Rub 200 g of butter and add to flour, grind it in a food processor (it`s more comfortable), and knead with hands. The dough will have the consistency of small crumbs, then add 1 yolk, knead and make a ball. Cover the dough with foil and put in the fridge for 30-60 min.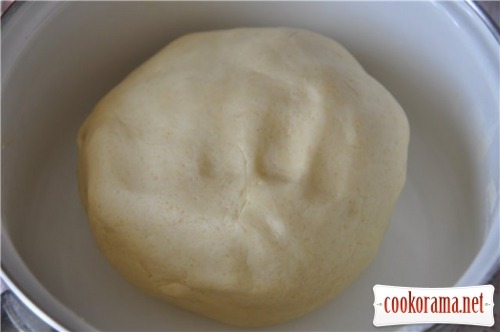 Then put dough in form (preferably 24 сm in diameter, but I made with smaller one), roll well, form the edges.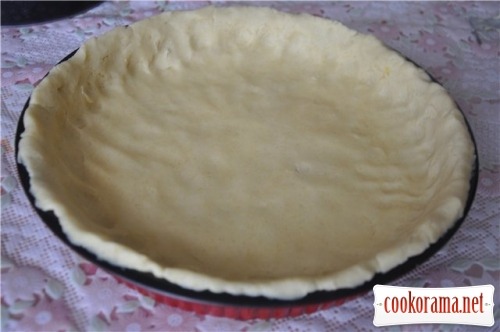 Put in the oven at 200 C and bake for 10 min.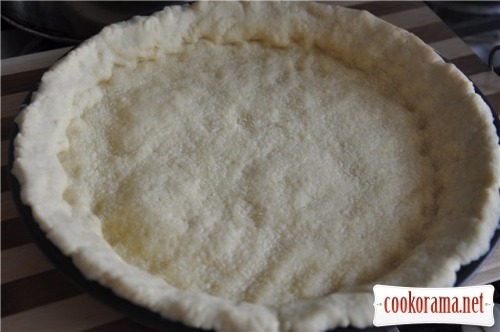 1,5 glass of berries (blueberry) wash, dry, mix with 4 tbsp of sugar and put on the bottom of baked cake.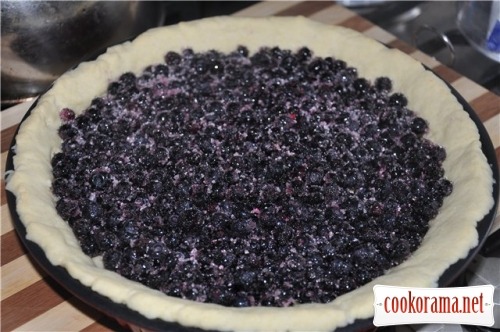 Make a filling: in a bowl mix 2 eggs, 200 g of sour cream, 2 tbsp of sugar, 1 tsp of vanilla sugar, add 2 tablespoons of starch.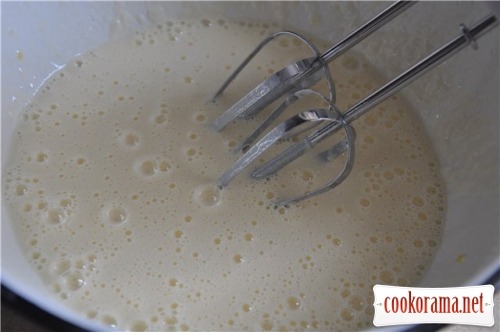 Pour the berries with this filling…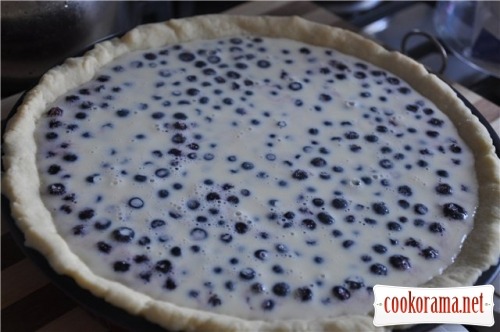 And bake in the oven at 200℃ for 20 min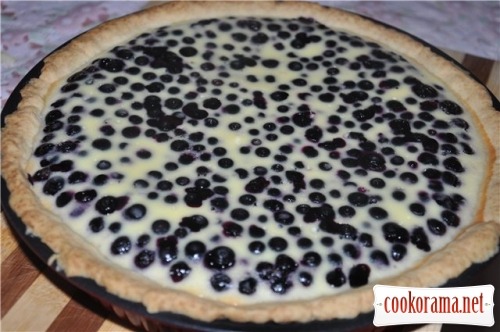 a sectional photo of pie was made, when the pie was hot, so it`s not quite hold together. I advise you to keep it in the fridge…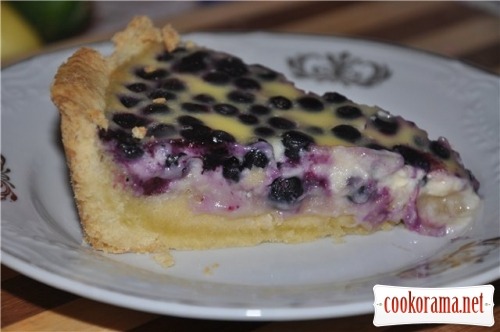 Bon Appetite!