Apple pie with cinnamon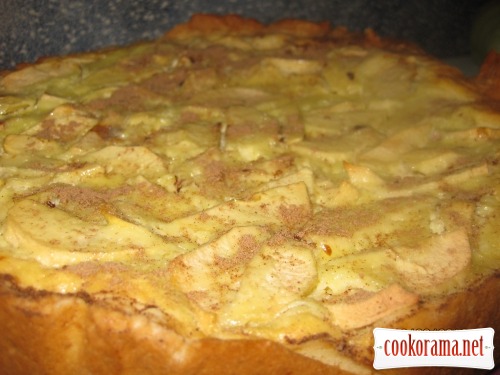 Ingridients
Dough
150 g.
2 шт.
2 tsp.
100 g.
300-350 g.
Cream
2 шт.
200 g.
2 spoon
100 g.
Filling
Preparation
Mix butter with sugar.
Add eggs, mix it. Add baking powder and flour – knead dough.
Cover form with cooking paper or grease with butter.Spread dough, make sides.
Peel apples, remove seeds. Slice apples.
Spread apples on dough. You can sprinkle with cinnamon here.
Now it`s turn for cream. Mix eggs with sugar and sour cream,if sour cream is sour, add more sugar. Add flour and mix again.
Pour cake with cream. Don`t worry, that cream is too liquid, after cooking it thickens.
Put in heated at 180 degrees oven. Bake for 45-50 min.Let it cool… you can sprinkle with cinnamon again, till it not hardens yet…
Bon Appetite!

540

28 August 2010, 20:34