Delicious apple pie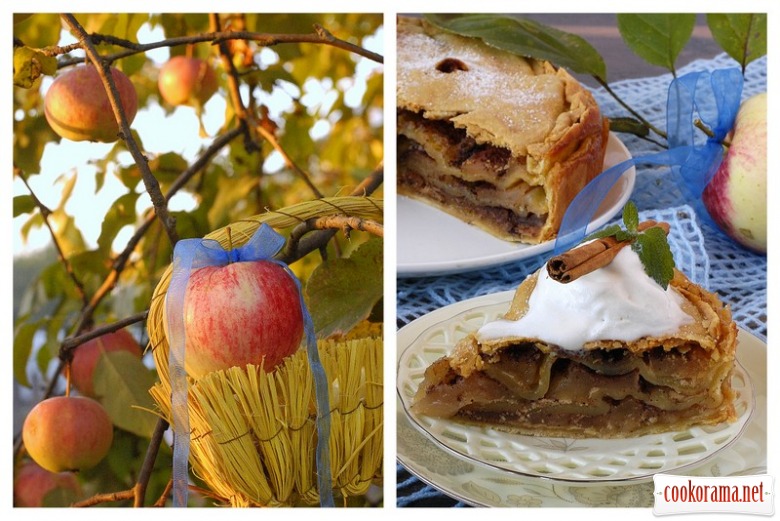 Ingridients
Filling
8 шт.

молоко згущене (not boiled)

6 spoon
6 spoon
1 spoon
100 g.
Dough
200-250 g.
1 шт.
2 spoon
1 spoon
0,5 tsp.
1 spoon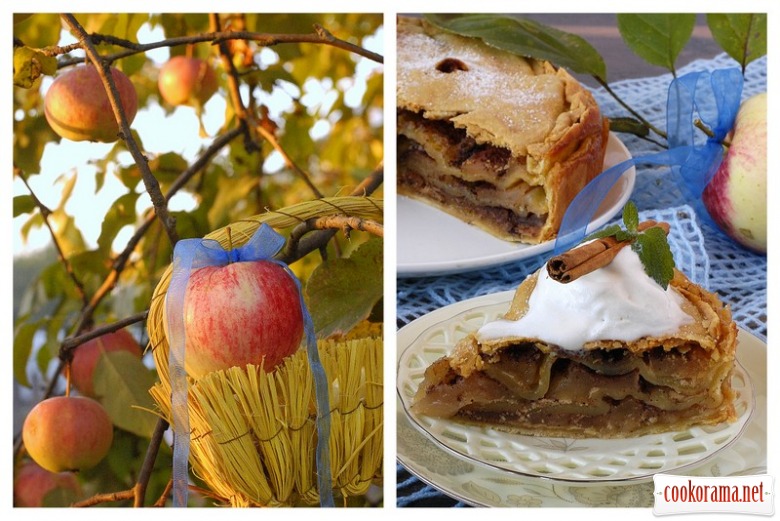 It was under this name that I met pie on the Internet. Is it tasty? Yes! Very tasty!

Preparation
For dough mix butter, egg, sour cream, salt, sugar into smooth mass: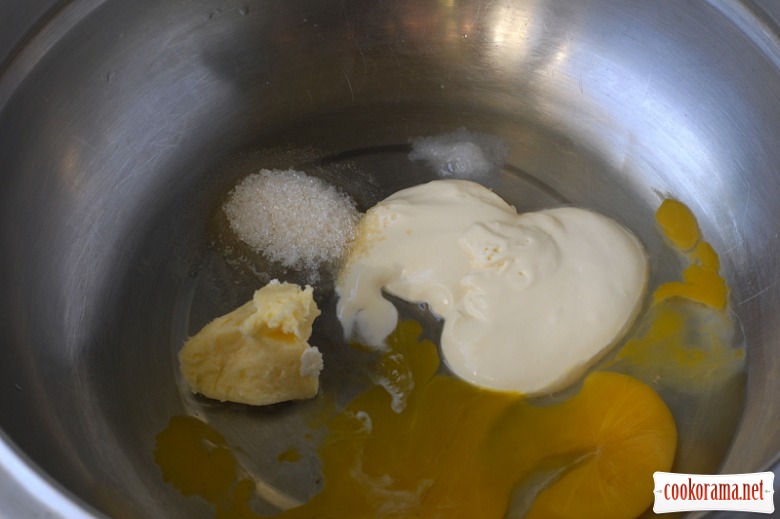 Add flour enough, to get soft, elastic dough: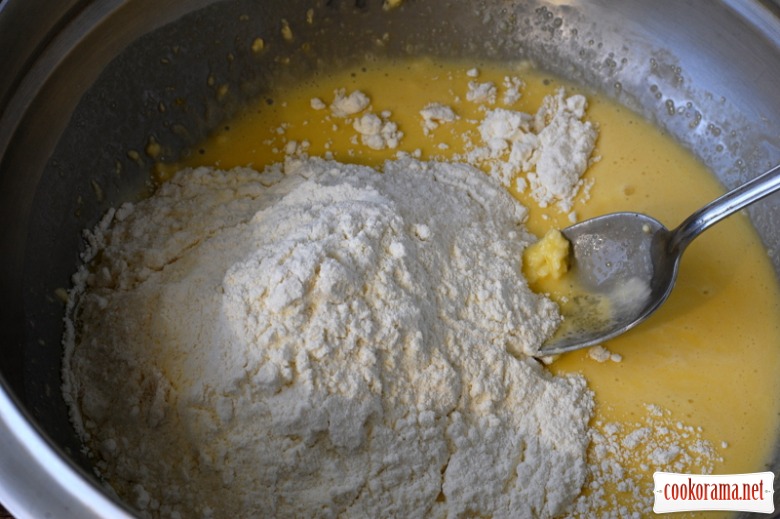 Divide dough in 4 parts: one large and 3 smaller ones: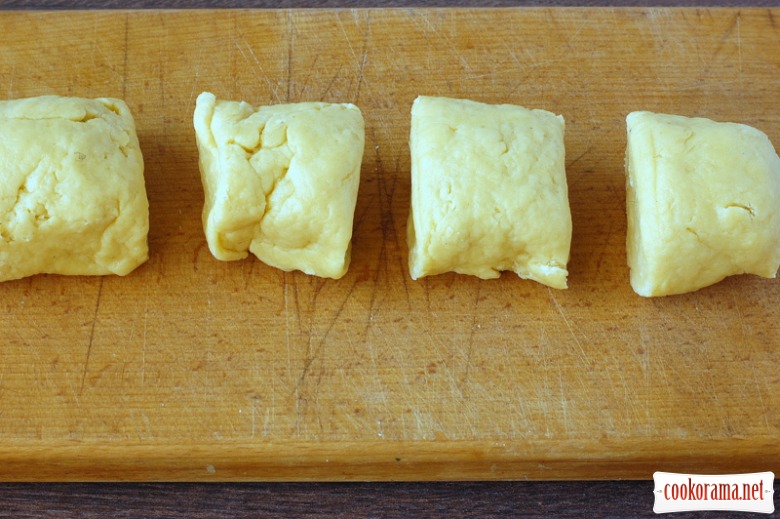 Roll large piece of dough in thin layer and and put in greased with butter form so, that dough cover bottom and sides of form (I got form of 17 сm in diameter):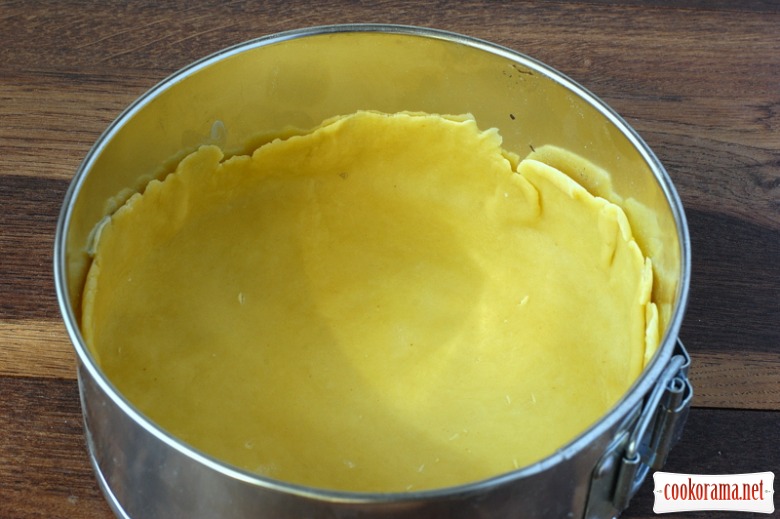 Peel apples and remove cords, slice and sprinkle with lemon juice: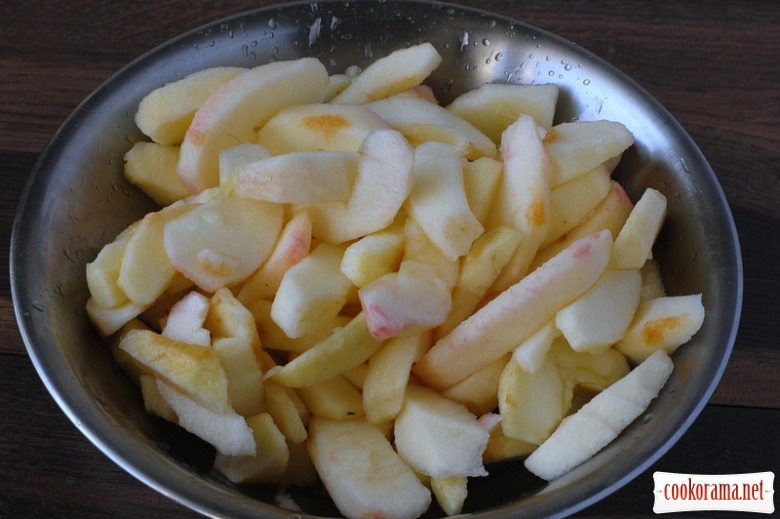 Grease lower layer of dough with melted butter well. Spread layer of apples (1\3 of whole mass). Top apples with sugar and cinnamon: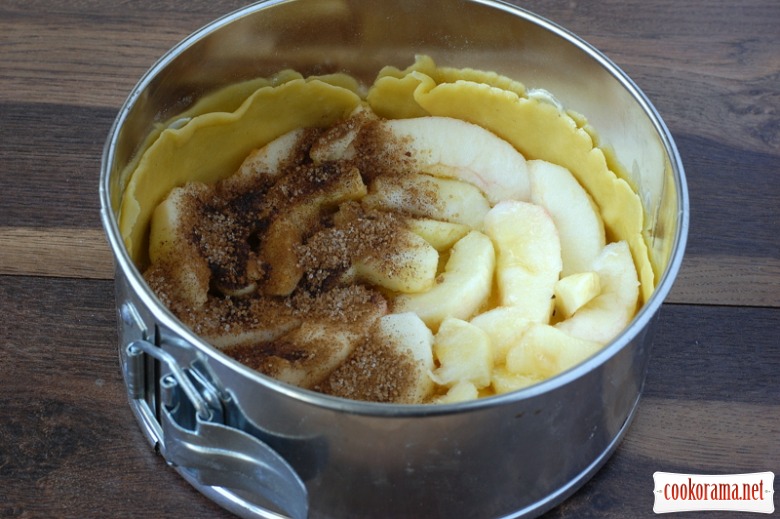 Pout on top 2 tbsp of condensed milk: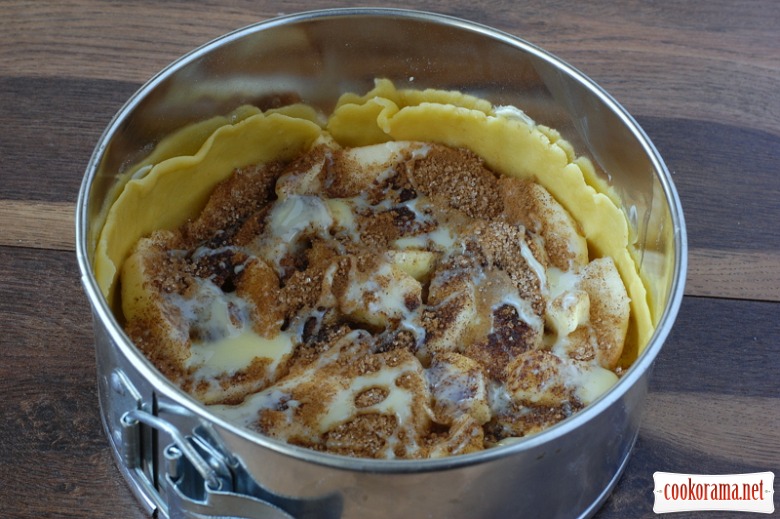 Next again – well greased with butter dough, apples, cinnamon, condensed milk.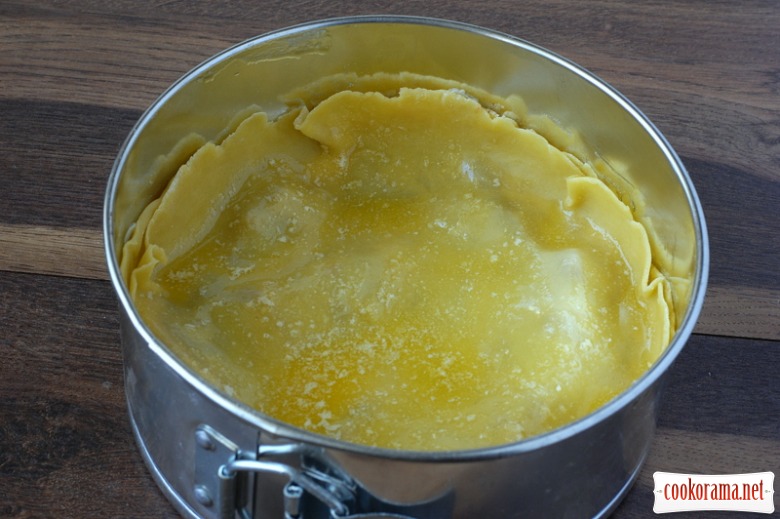 Do so for 3 times. Grease upper layer of dough with butter and make several cuts in dough, to release hot air: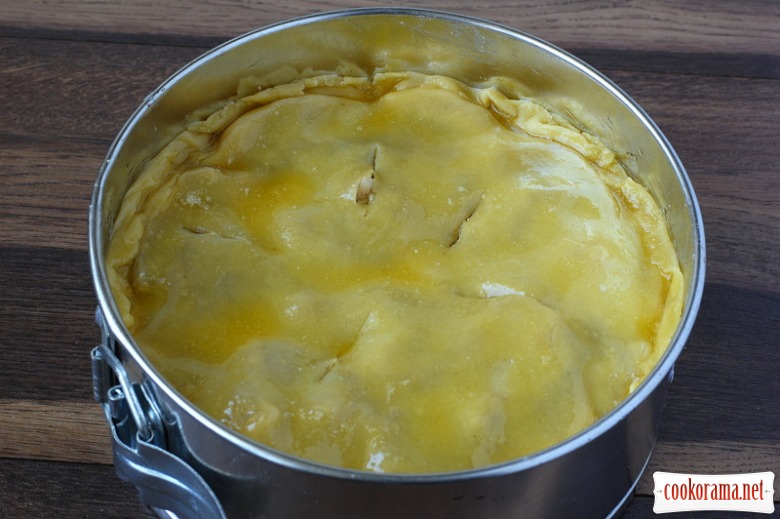 Bake for 40 min at 180 ℃: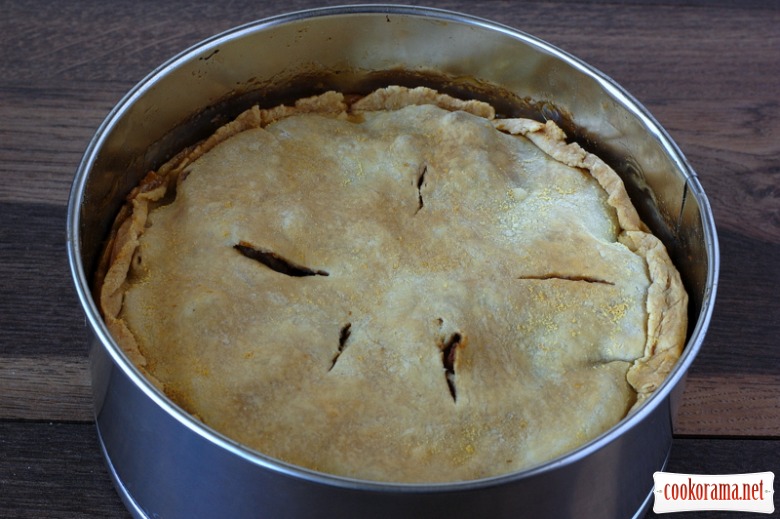 Sprinkle with sugar powder before serving.
Serve pie warm with scoop of vanilla ice cream: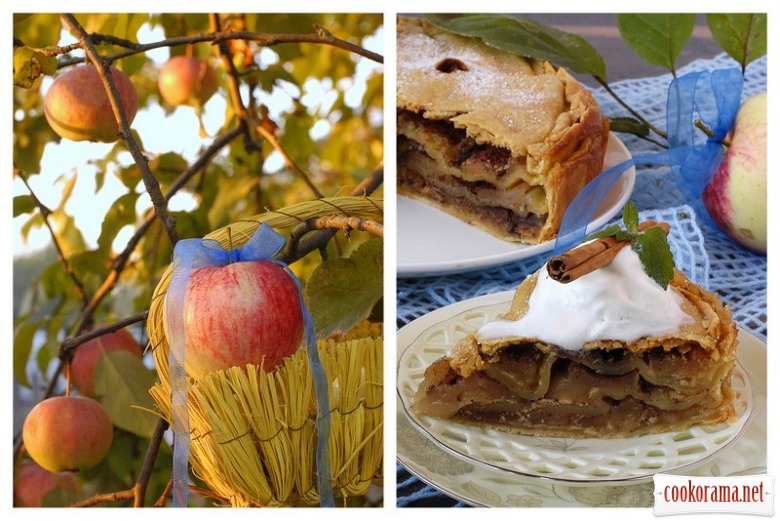 Bon Appetite!