Puff pie with turkey mince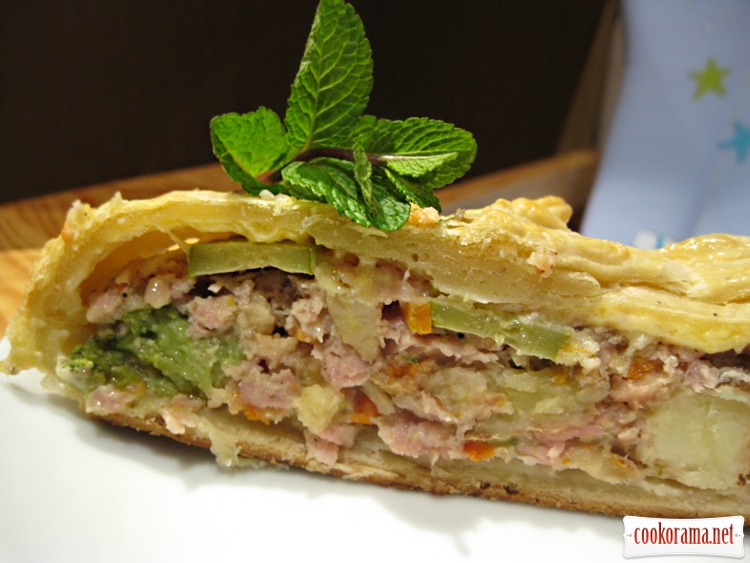 Ingridients
600 g.
500 g.
1 шт.

vegetables (potatoes, carrots, onions, bell peppers, broccoli)

400 g.
3 шт.
300 g.

Easy in preparation, but very appetizing and tasty pie)

Preparation
Roll the puff dough at 0.5 cm thick in a shape of rectangle.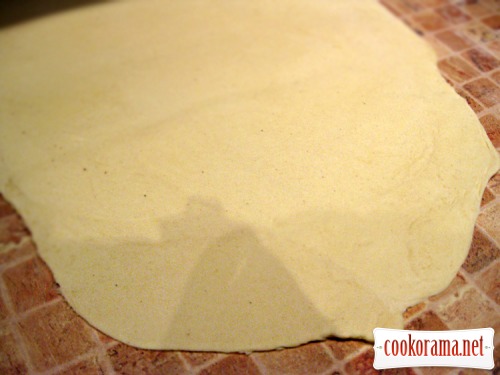 Add one egg, salt and spices into mince. Mix it.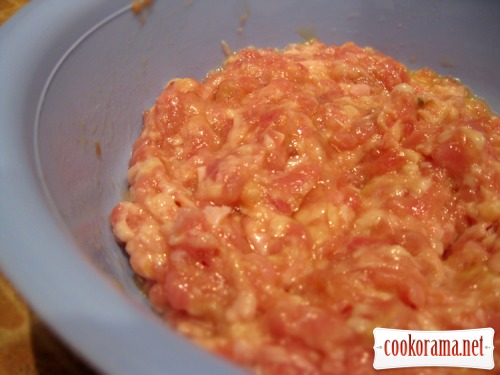 Sauté frozen vegitables till readiness in oil. Or chop and cook fresh vegetables: cut the potatoes, slice carrots into strips, broccoli divide into florets, and slice the pepper.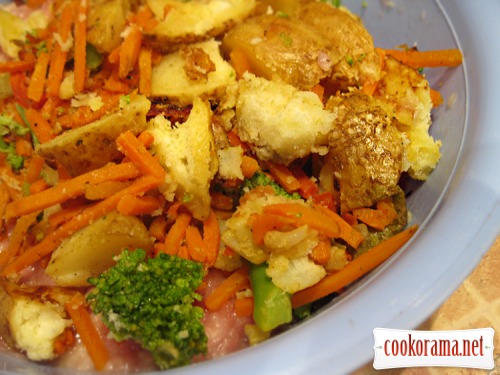 Add cooked vegetables to mince. In the middle of dough along the long side put half of the sliced cheese.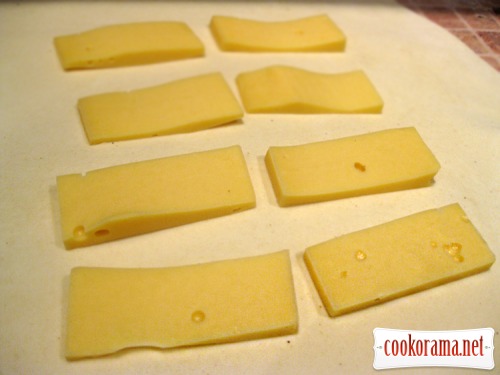 Now lay a slide of stuffing on the cheese.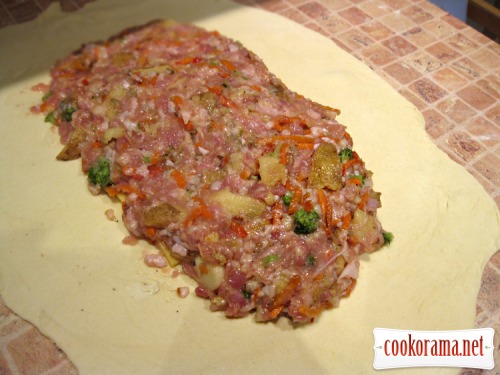 Pickled cucumber cut into rings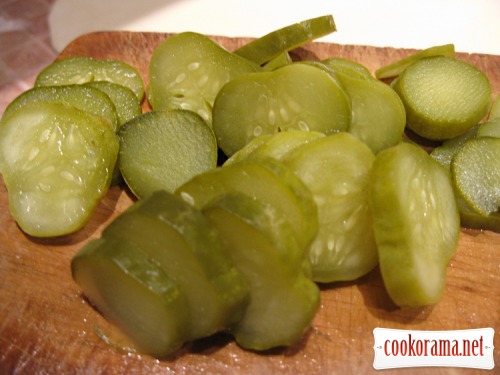 And put on the meat stuffing.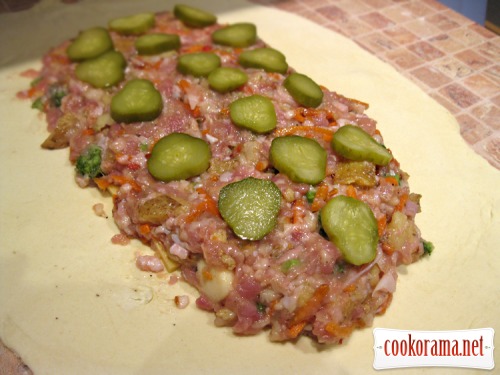 And on it put the remained cheese.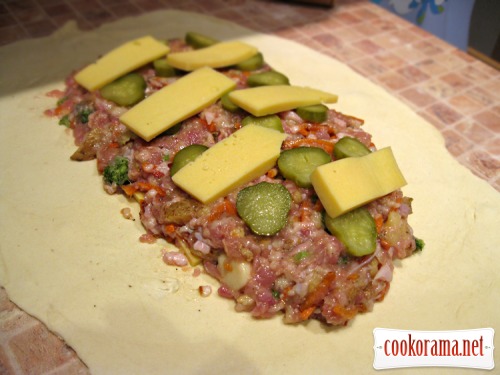 Cut the edges of the dough in the form of the petals of daisies and wrap the stuffing, fastening the edges of the petals together.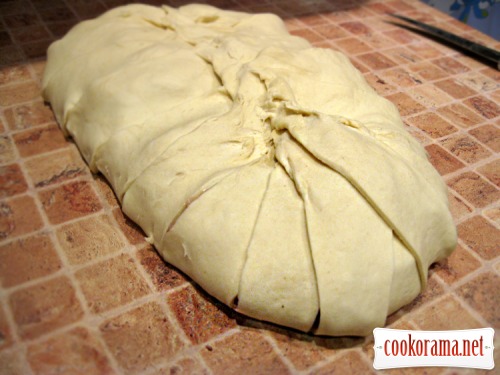 Grease the surface of the pie with a raw egg. Bake at 180-200℃ for a half an hour, till the readiness of mince.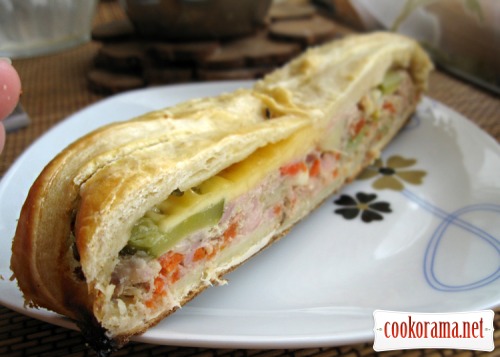 Cool it a little and eat.
Bon Appetite!