Patties with potatoes and cabbage
Ingridients
Dough
1 шт.
20 g.
250 g.
10 g.
20 g.
50 g.
Filling
1 шт.
200 g.
300 g.
35 g.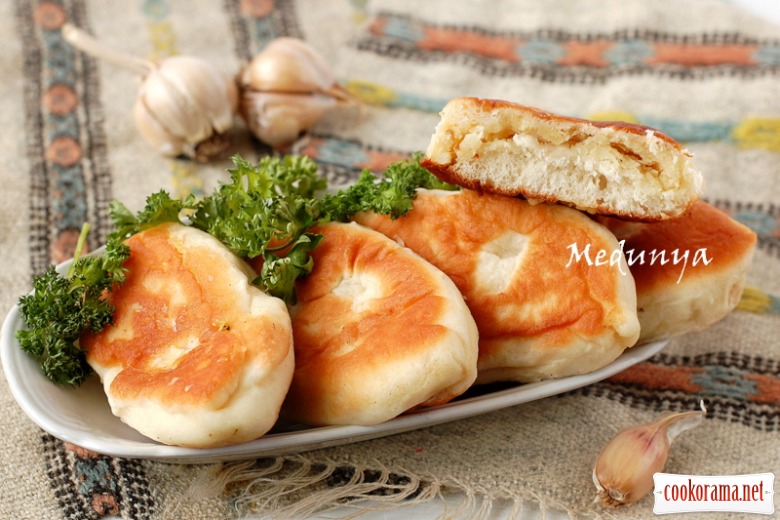 Beautiful patties to red borscht. Delicious also without borscht — with tea.

Preparation:
DOUGH:
Rub yeast with sugar. Add warm milk, egg, salt, oil and flour. Knead soft dough. Leave in a warm place for 45 min.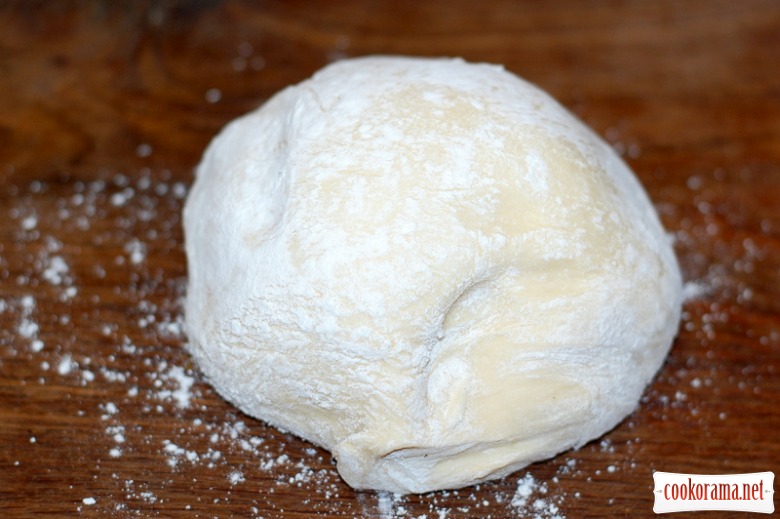 FILLING:
Chop cabbage and boil till readiness. Dice onion and fry in oil almost till readiness. Add cabbage and fry for another 2 min.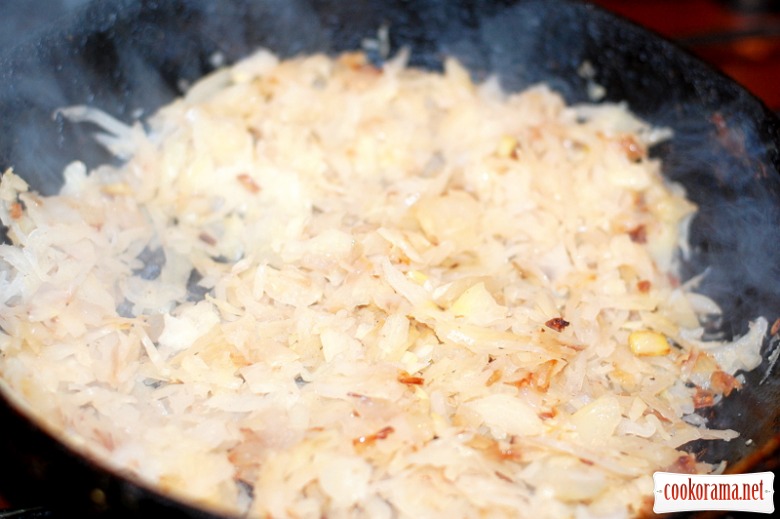 Add mashed boiled potatoes. Add salt and pepper.
Divide dough in small pieces, take full tablespoon of filling, make a patty. Press patties on top so that they become flat.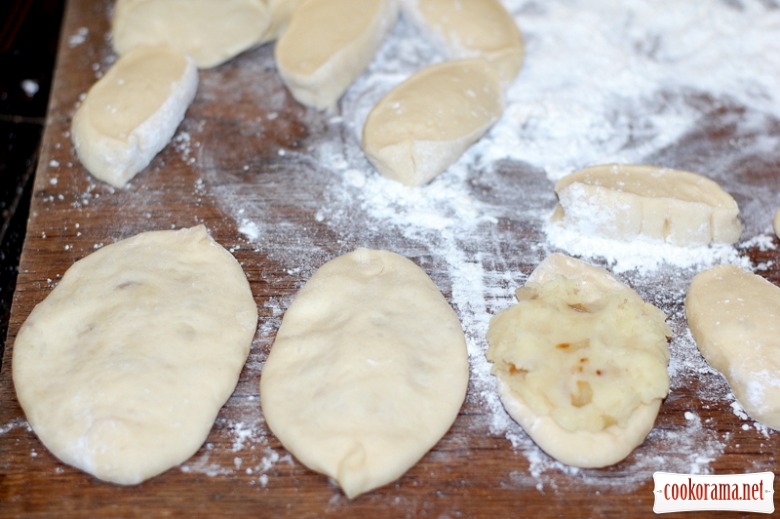 Fry on pan from both sides till golden color.
Grease ready patties with pressed garlic.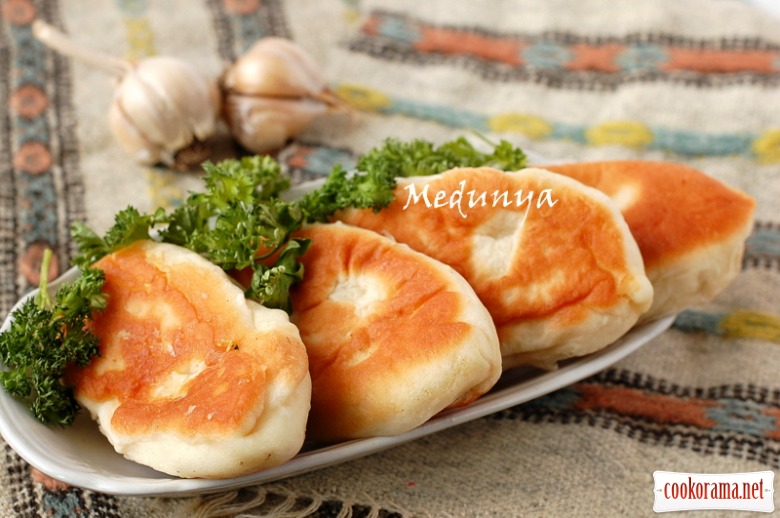 Bon Appetite!
552

30 January 2013, 22:01