Maina + pie with salmon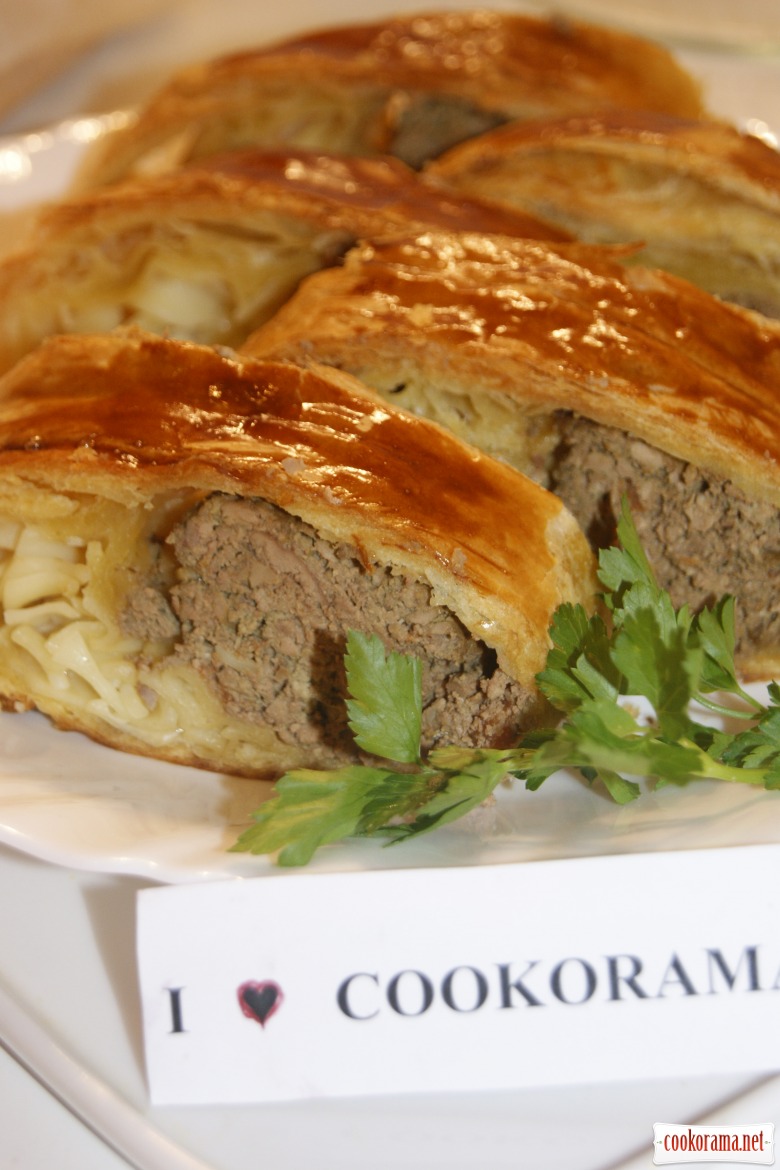 Ingridients
Dough
200 g.
200 g.
400-450 g.
1 шт.
Filling for maina
500 g.
1 шт.
1 шт.
3-4 шт.
200 g.
Filling for salmon pie
500 g.
250 g.
0,5 шт.
Maine — very hearty and delicious pie from puff or sour cream dough, stuffed with meat and homemade noodles, a frequent guest in our house, both weekdays and holidays! Dough recipe was kindly donated to me by chief of restaurant «Kyiv» in Chernivtsi. Try it and I am sure it will not disappoint you!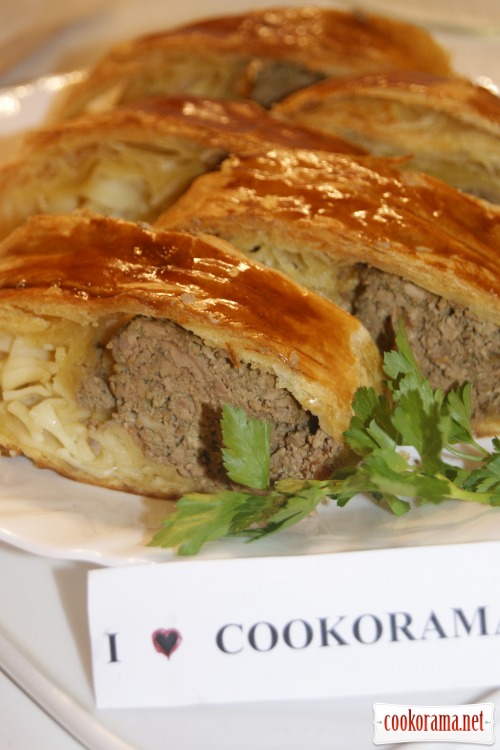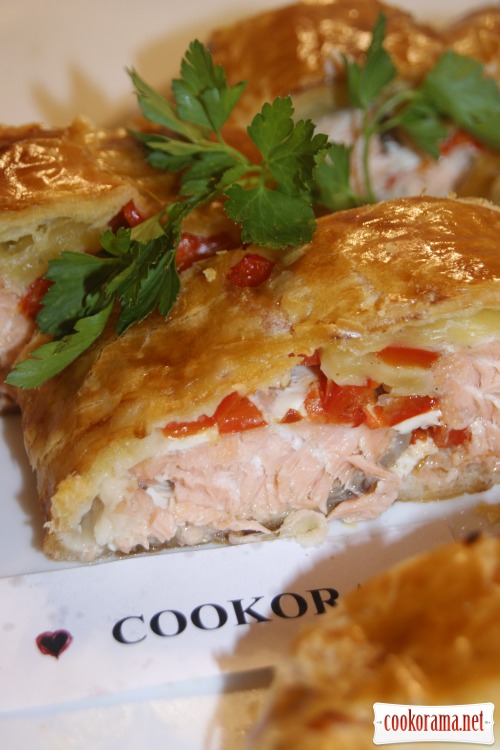 PS For these pies can be used ready-made puff pastry — 700 g.
The meat component of filling for maina can be from any of your favorite meat.


Preparation
Dough:
Grate butter coarsely, mix with sour cream and salt, add flour and knead dough, divide in 2 parts, roll in balls, wrap with food film and put in fridge at least for 4 h, better for a day.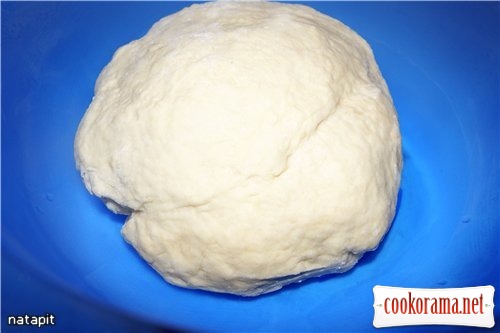 Maina stuffing:
Put liver, onion and carrot in saucepan with heated oil.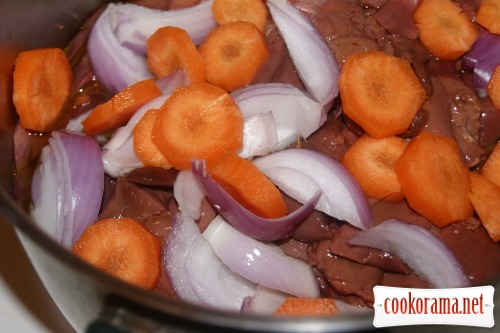 Fry till golden color, add 200 ml of water, cover with lid and stew for 15-20 min, remove lid and let the liquid evaporate. Remove from heat and cool, salt and pepper, grind in blender or meat grinder.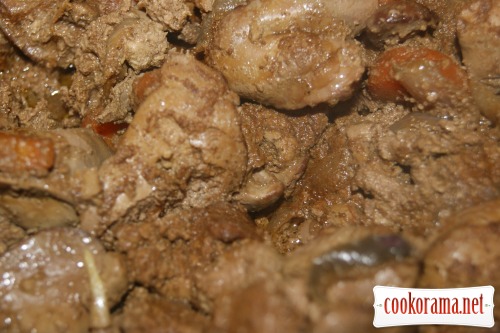 Fish pie stuffing:
Rub fish fillet with lemon, salt and pepper it, put in the fridge for 1 h.
Assembly:
Roll dough at 0.5 сm thick, bringing it form of rectangular, step from longer edge for 4 сm and spread groove of liver stuffing, spread near noodles, bend inside short edges of the rectangle.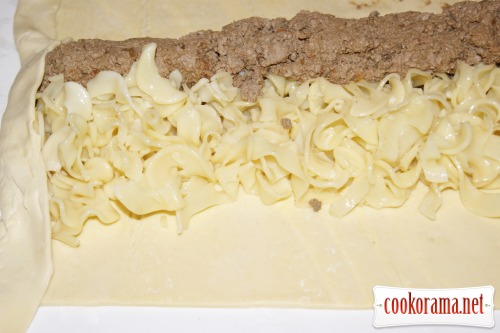 Wrap maina in roll from side, where we did retreat. For convenience, I place rolled dough on baking paper and wrap maina with it`s help and shift it on baking sheet, covered with other baking paper.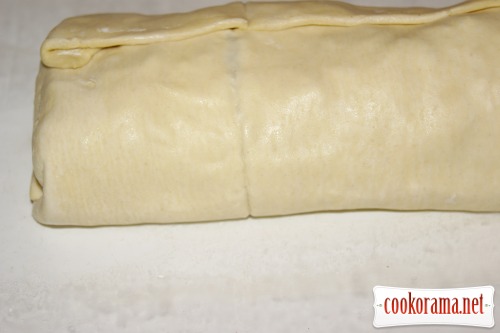 Do the same operation with other piece of dough, just spread salmon. And top with pepper.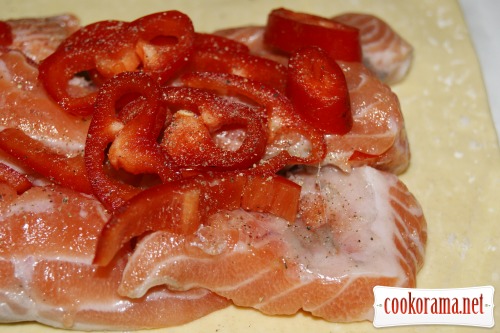 Slightly cut ready rolls with sharp knife, I use a knife for cutting pizza, in portion pieces and grease with yolk.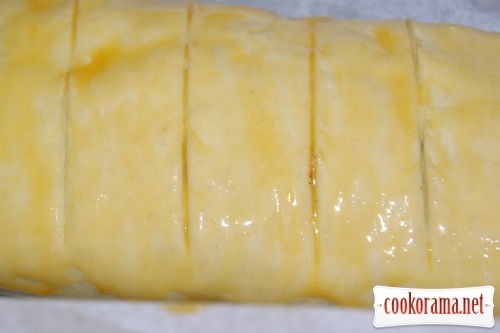 Bake maina in oven heated at 180 ℃ for 30 min till golden color.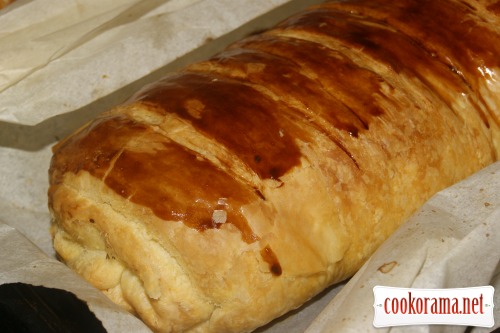 Serve, cut in portion pieces.