Puffs with meat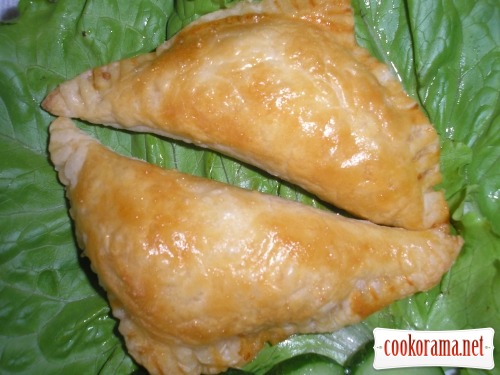 Ingridients
500 g.
1 шт.
500 g.
3 spoon
50 g.
1 шт.
Preparation
Finely chop onion and fry in oil.
Add mince and fry it till readiness. Salt and pepper to taste. You can add khmeli-suneli or other spices to taste.
Into ready and slightly cooled mince add grated cheese and ketchup. Mix well.
Roll dough, cut off squares. Spread mince in the middle, fold in half and pinch, using a fork. Spread puffs on baking sheet, covered with baking paper, and grease them with mixed egg.
Bake puffs at 200 C for 30 min.