Puffs with apricot and marzipan or famous Danish pastry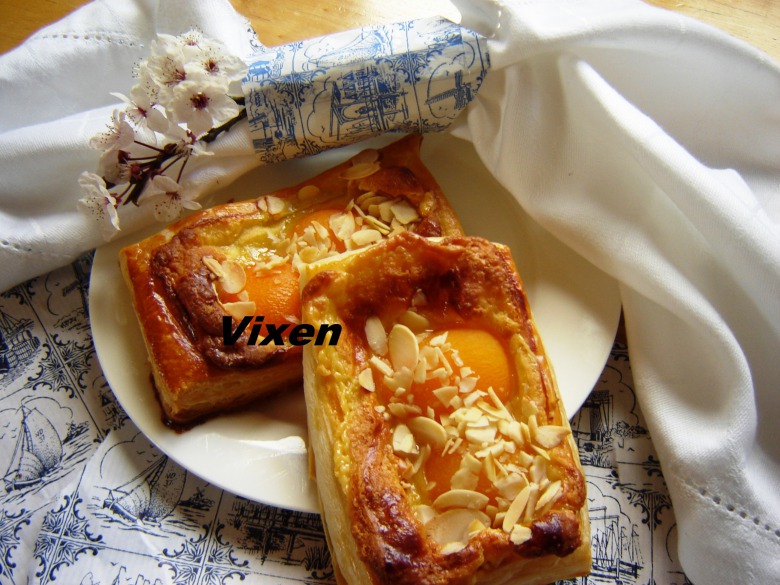 Ingridients
500 g.
250 g.

canned apricots (or dried apricots)

1 шт.
Classic baking from Denmark: marzipan-apricot puffs sprinkled with almonds


Very quick and simple recipe, and will reward you with incredible yummy


Apricots can be taken canned (halves), mainly 2 halves are used for a puff or apricots (if soft, orange, do not need to pre-soak, and if «dry», then pour boiling water and leave for 5 minutes).

Preparation
Roll puff pastry (5 mm thickness), cut into rectangles. (12 x7см).
Roll marzipan (very thin, 2 -3 mm thick) and cut into slightly smaller rectangles (10x5сm) and put on top of dough.
In the middle put 2 apricots (dried apricots) and «press» a bit in the basis.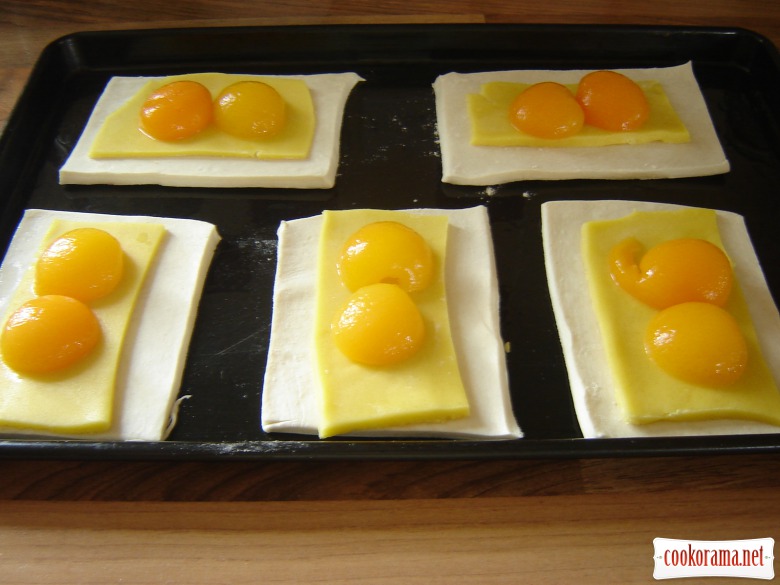 Grease with beaten egg, sprinkle petals (chopped) of almonds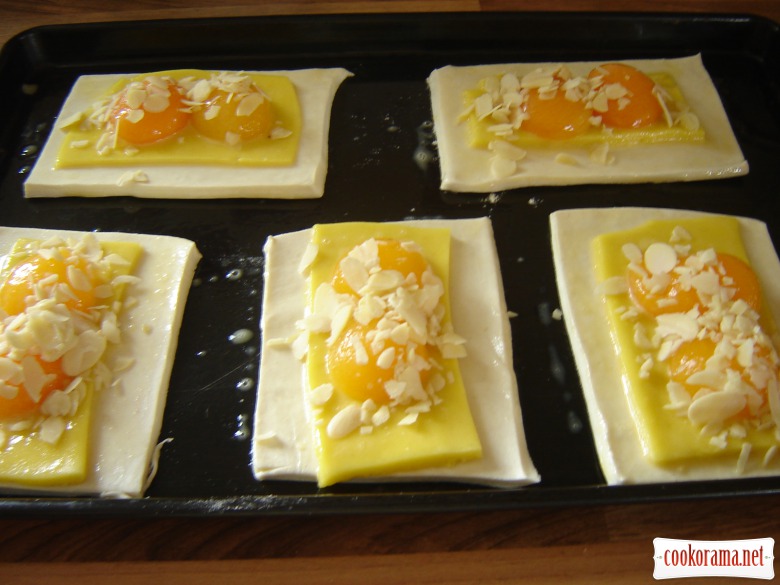 and bake in preheated oven for 15 minutes (180 ℃ with convector) until golden brown. (cover baking sheet with parchment or grease with oil). Between puffs leave «gaps» because they «grow up ».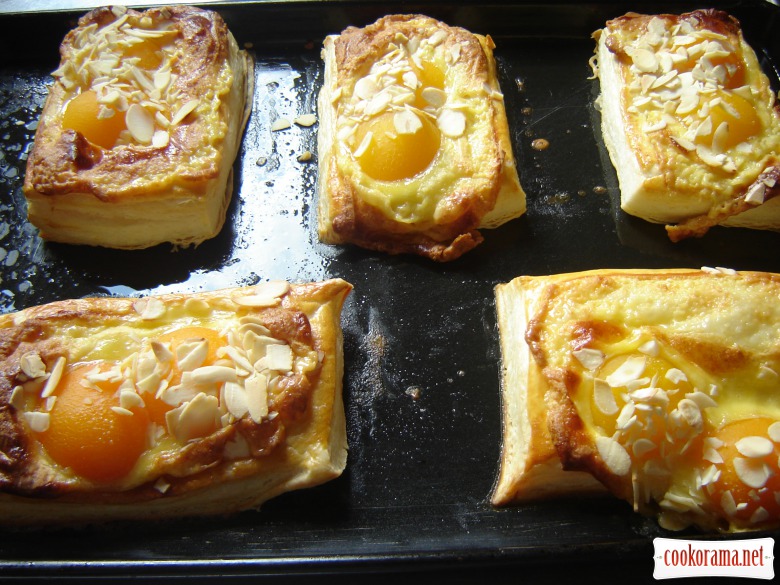 It tastes best warm (you can wait a little to cool and sprinkle fudge (mix powdered sugar with lemon or orange juice )

Bon appetite!!!
P.S. Baking from puff pastry better eat in day ofcooking (it is not very well kept), but I doubt that such goodies will «stall "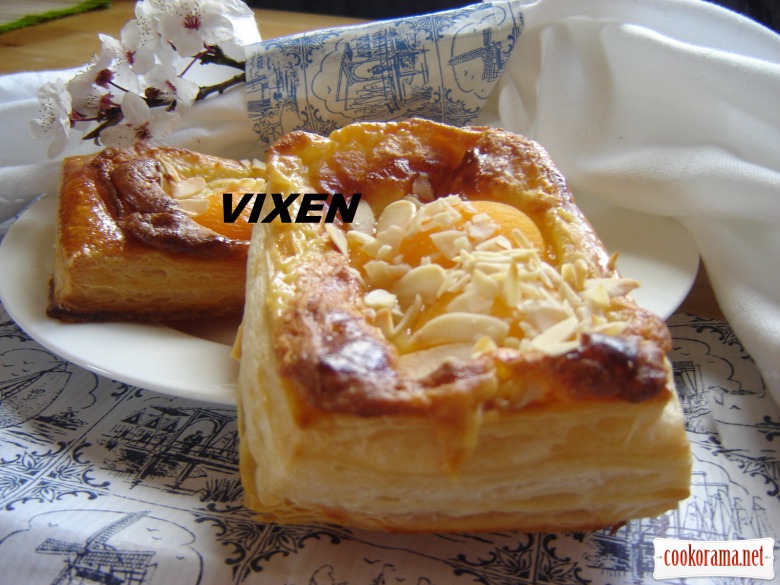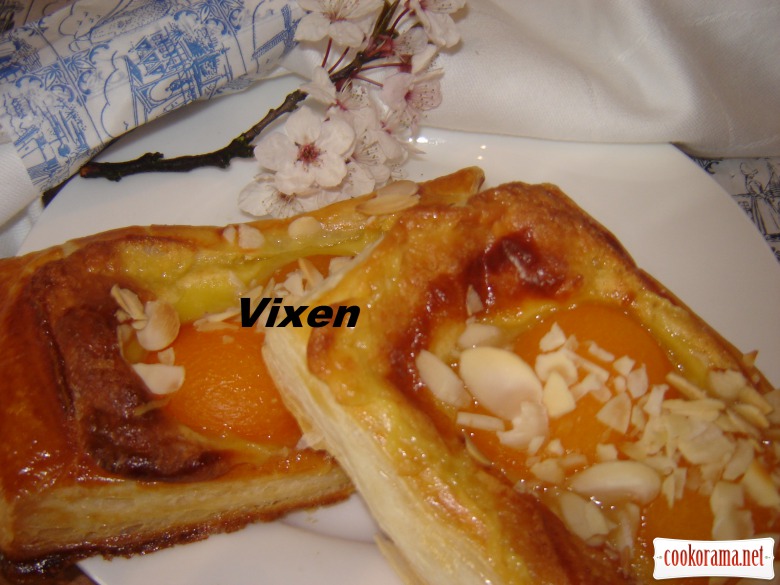 Top of recipe "Puffs with apricot and marzipan or famous Danish pastry"
1539

27 March 2015, 16:44