Puffs with onion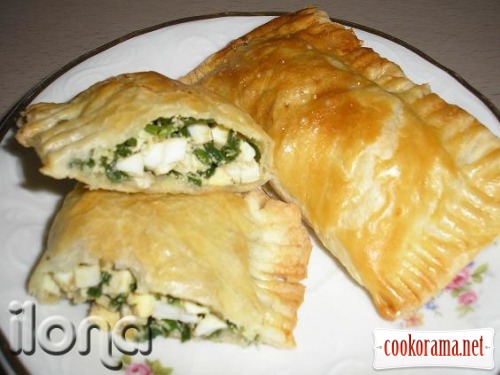 Ingridients
0,5 kg
4 шт.
1 bunch
40 g.
Preparation
Boil 3 eggs, peel and chop finely.
Wash green onion, dry and chop finely.
Mix onion, boiled eggs and olive oil, salt. You can add favorite spices.
Defrost dough and roll in thin layer. Cut off rectangles from dough.
Put on half of each rectangle stuffing, fold in half, pinch the edges with fork. Spread puffs on baking sheet. Pierce puffs in several places with fork.
Grease puffs with mixed egg.
Bake puffs in preheated oven at 180℃ for 30 min.