Pies-daisies with chicken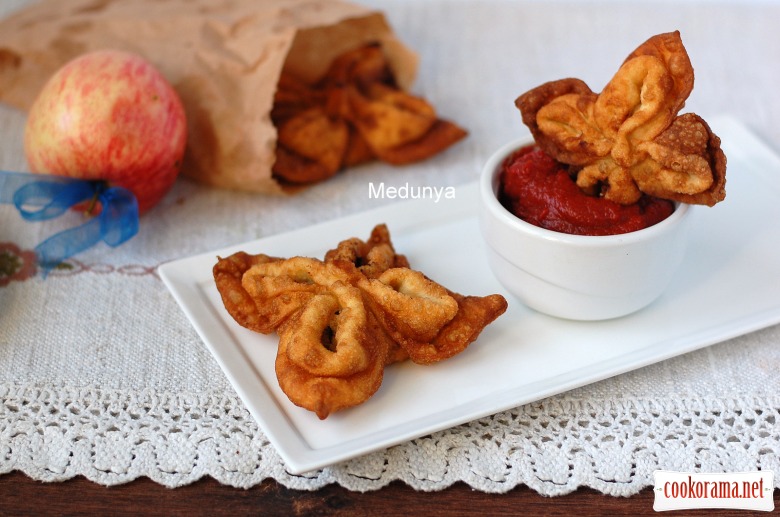 Ingridients
for chicken stuffing
1 шт.
1 шт.
3 spoon
for dough
3/4 glass
1 шт.
1 tsp.
1/4 tsp.
for stuffing of potatoes and brynza
2 шт.
150 g.
1 spoon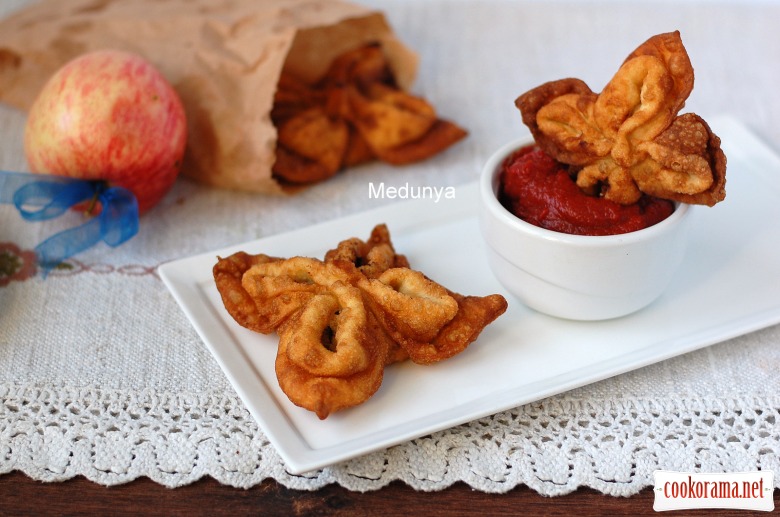 Preparation
For dough mix kefir with egg: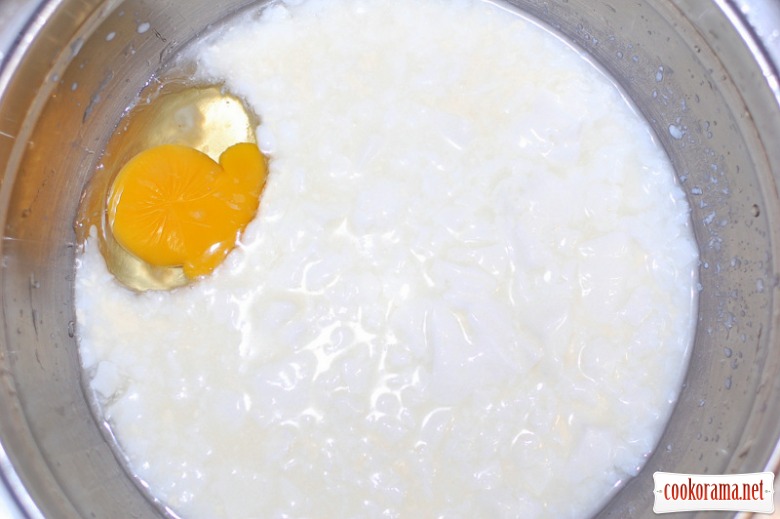 Add salt, soda, flour and knead elastic dough: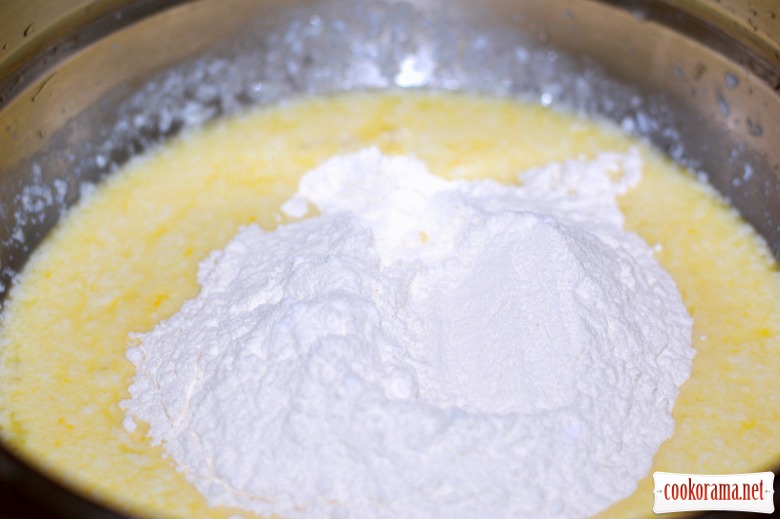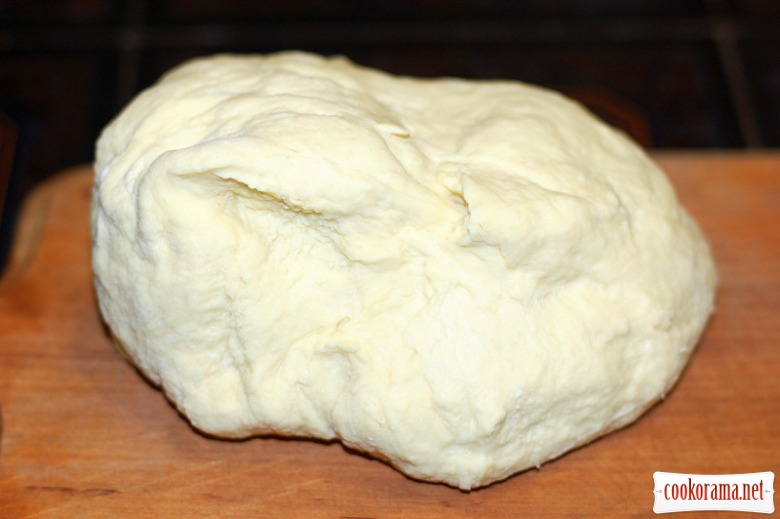 Let it rest for 30 min.
For filling number one mash boiled potato well, add herbs and brynza: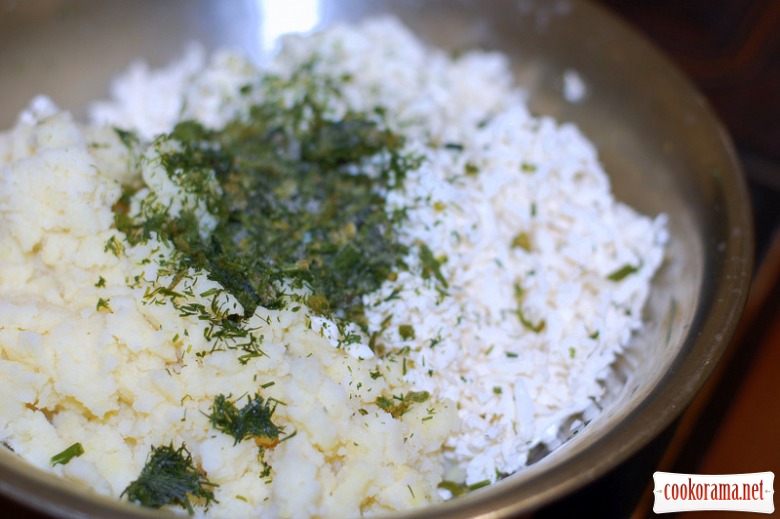 For chicken stuffing fry onion. Cook breast. Griand all in blender. Salt and pepper to taste: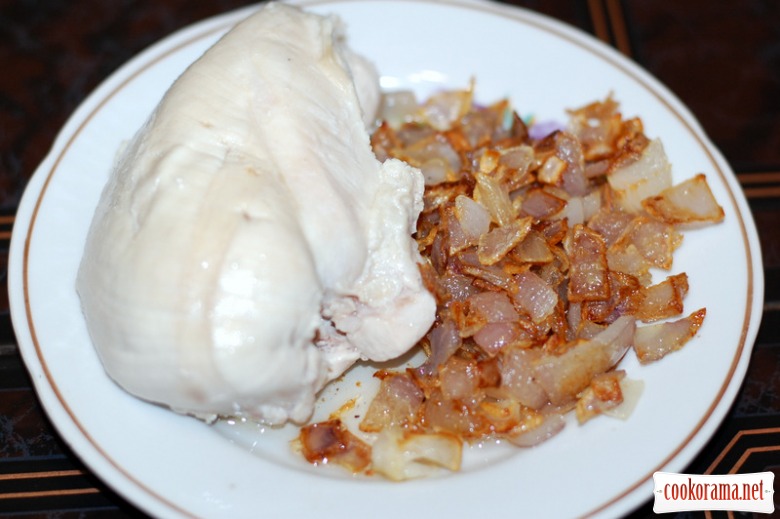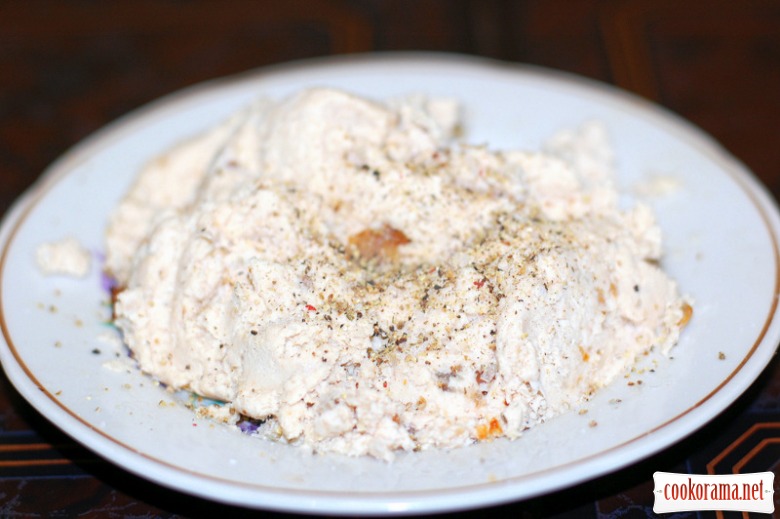 Cut quarter from dough and on a floured board roll out thinly, all time sprinkling flour on top and under dough: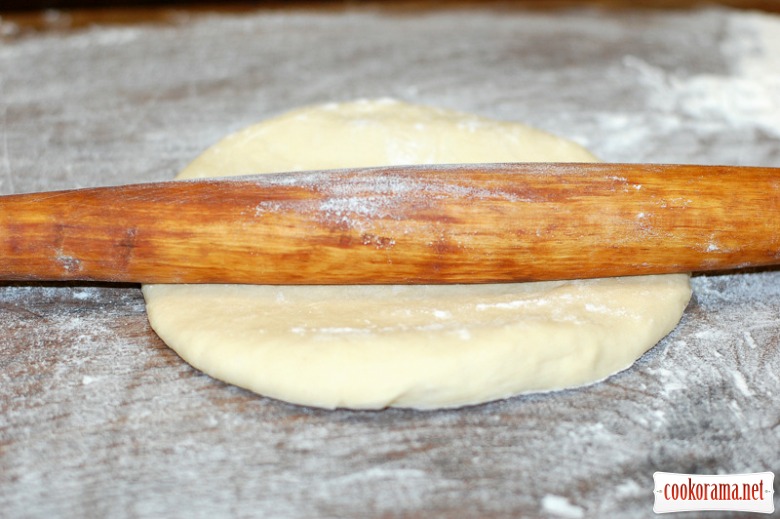 Cut dough into equal squares (for potato-brynza filling10x10 cm, for chicken — a bit smaller):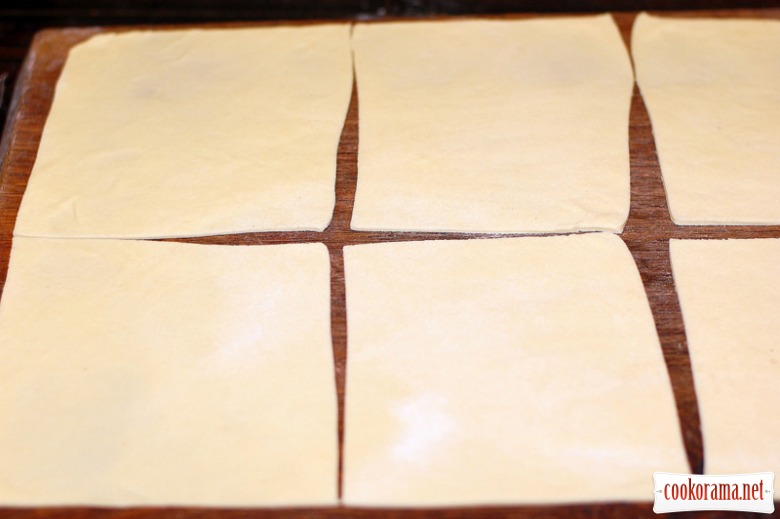 Fold the corners of each square into envelopes. Bent it gently and evenly: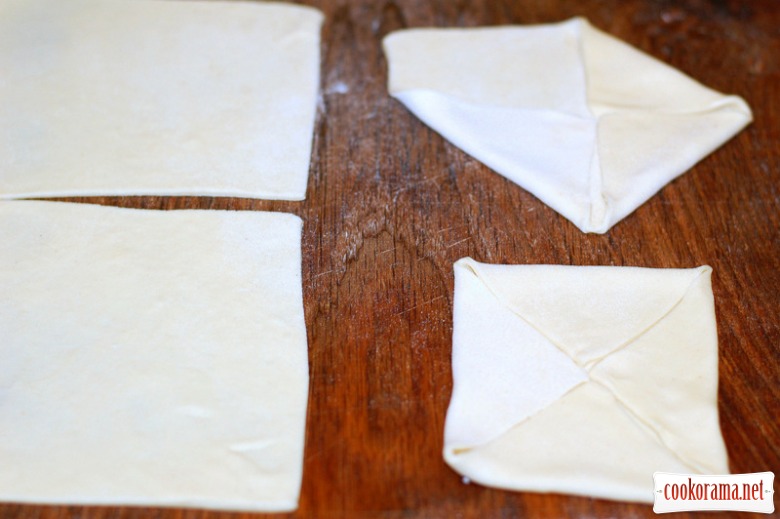 Turn the «envelopes» folded ears down, and top with 1 tablespoon of the filling. Connect on top four ends of dough: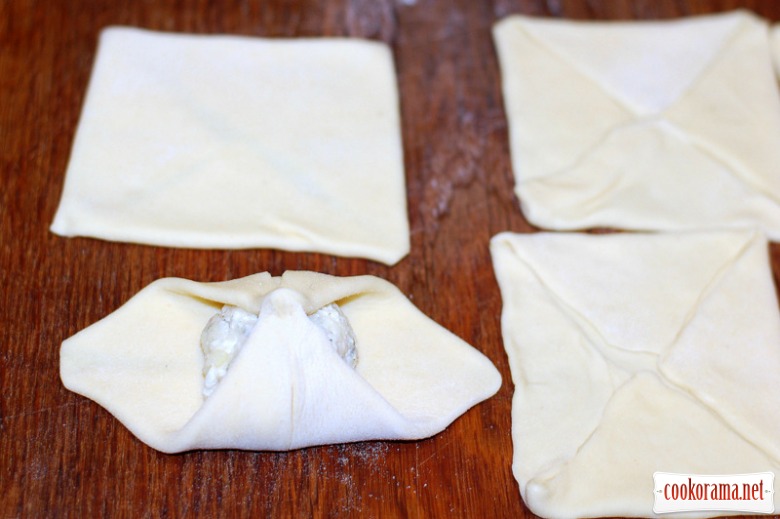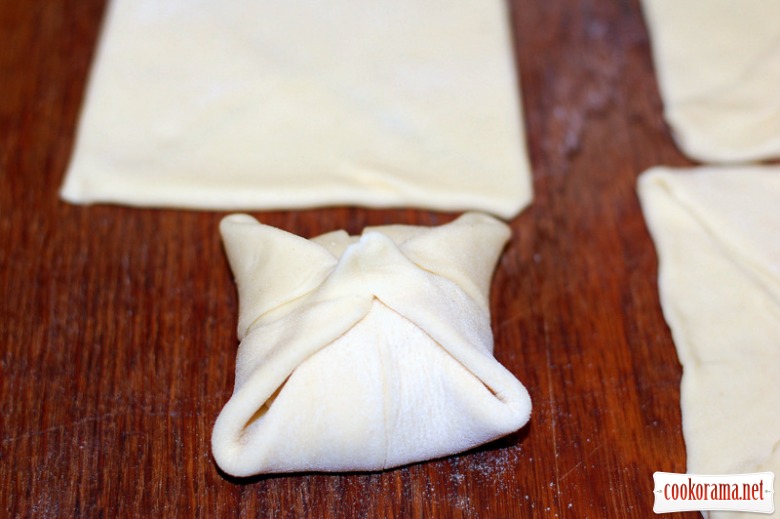 Do the same with chicken filling: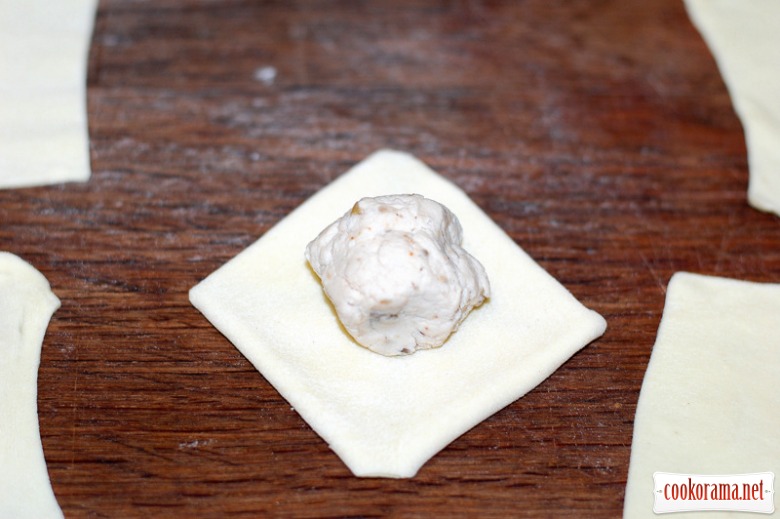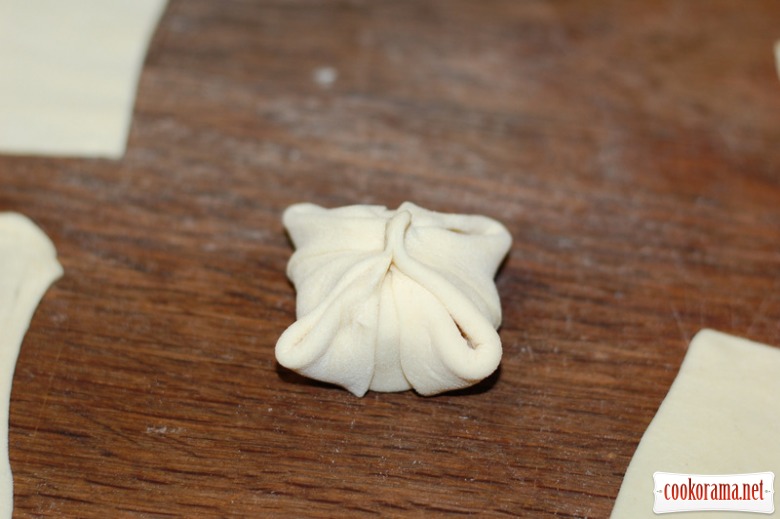 Turn again pinched edges down and turn down the petals: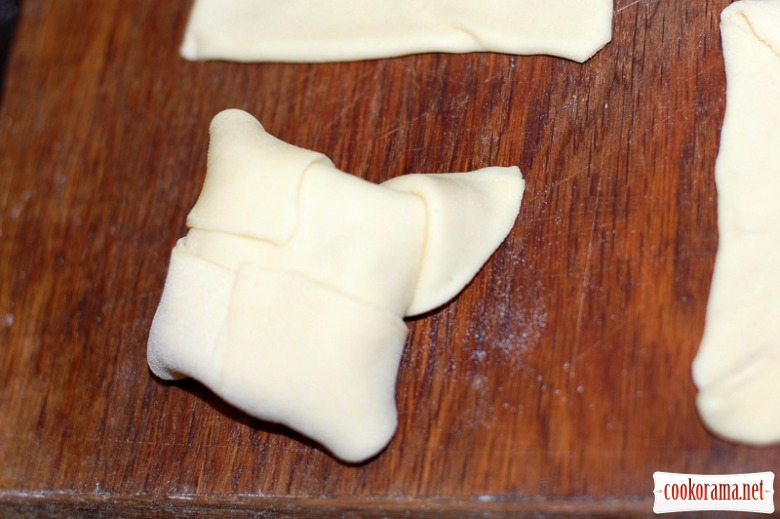 Here are all the reflexed petals: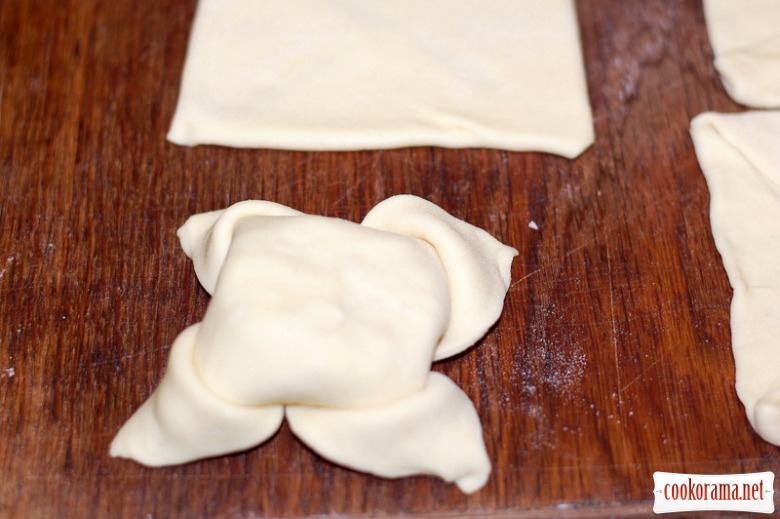 А вот как они выглядят с другой стороны: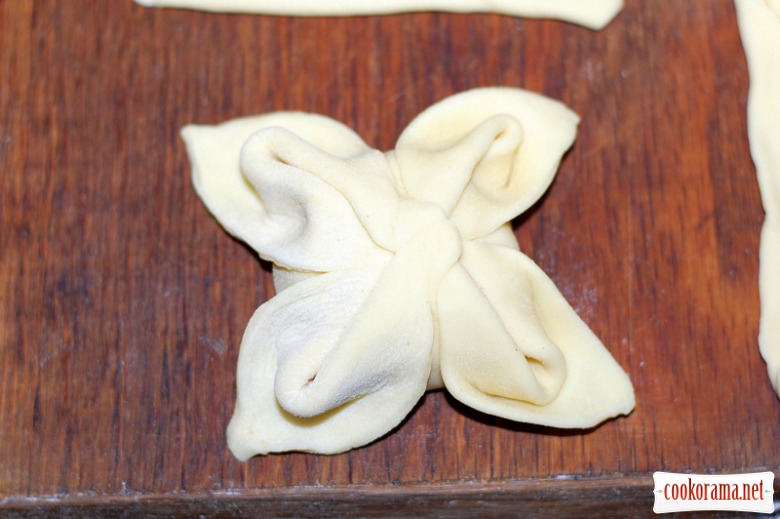 Fry patties on each side for 15-20 seconds in deep fat.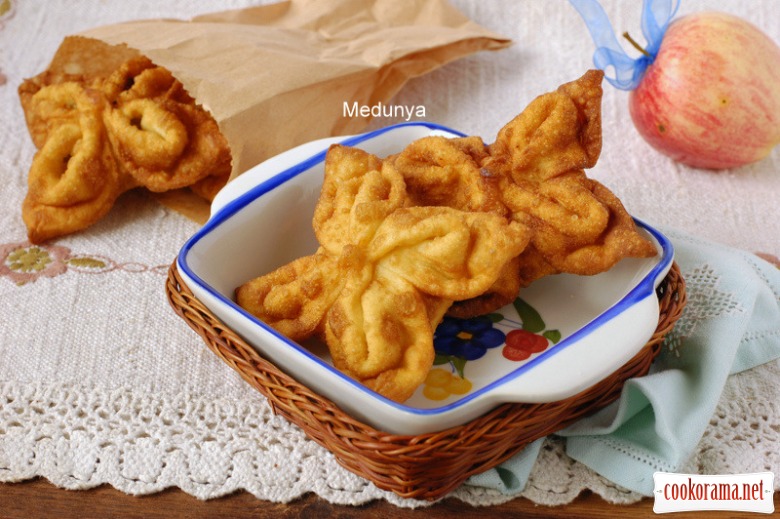 Enjoy it: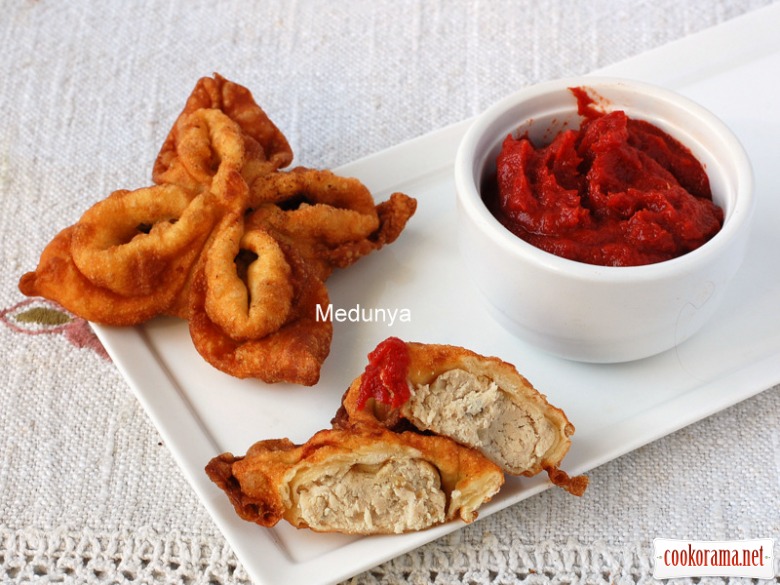 Principle of wrapping patties in form of «Daisies» — from ksy-putan.