Gougeres - cheese pies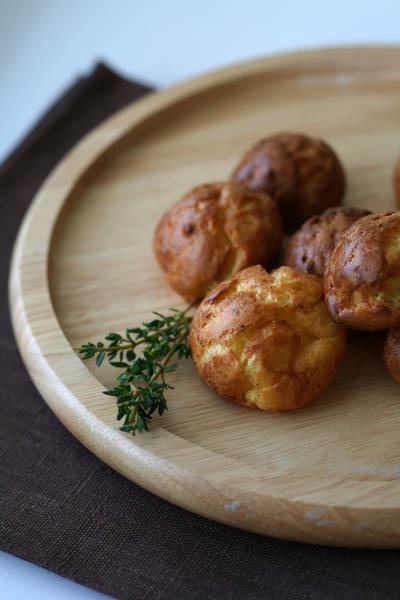 Ingridients
220 g.
170 g.
10 g.
10 g.
125 g.
5 шт.
95 g.
10 g.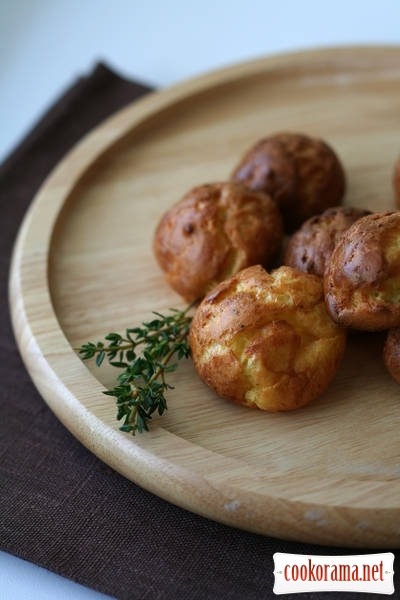 Recipe of the distribution of spices company NoMU — French dish which name dictionaries served as «cheese pies», but the result is rather like a cheese cakes. So.

Preparation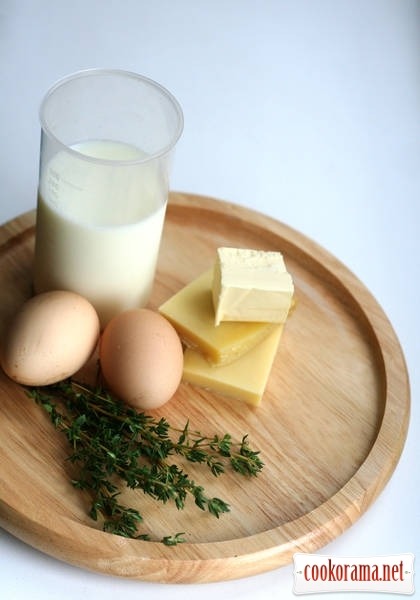 On medium heat bring milk, salt and butter boiled. Continuously (!) mix, add the flour and cook for 3 minutes, until the mixture becomes smooth and slightly viscous. (In fact, we did not make such mistake, too much flour and all will be spoiled, so we actively mix, whisk it on fire a minute and went to the next stage).
Pour into a bowl and mix, adding one egg at a time. When all five eggs would be in mass, and it comes elastic, add grinted cheese, pepper and mix well.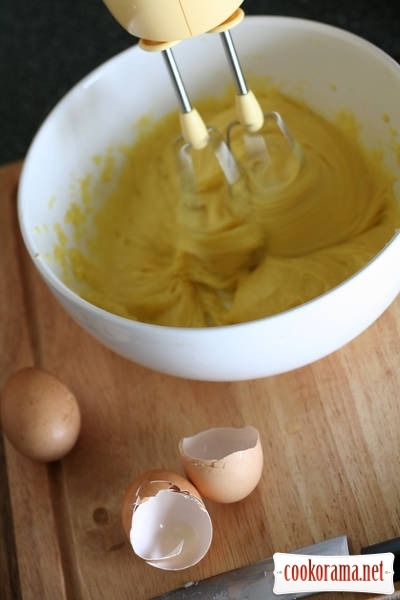 Put mixture into baking paper and squeeze balls about 3 cm in diameter with some more spaces between them. If you don`t have baking paper, do the mixture with a spoon. They will be flat and not very beautiful, do not worry

Bake in the heated oven at 180 degrees for about 25 minutes (in fact, we are at such temperature and convection needed 15 minutes) balls should become bigger and golden color. If the pan before baking sprinkled with water, balls grow better. Once removed immediately make the cut / hole at the bottom of each ball, went to extra vapor. From these components will be about 30 balls.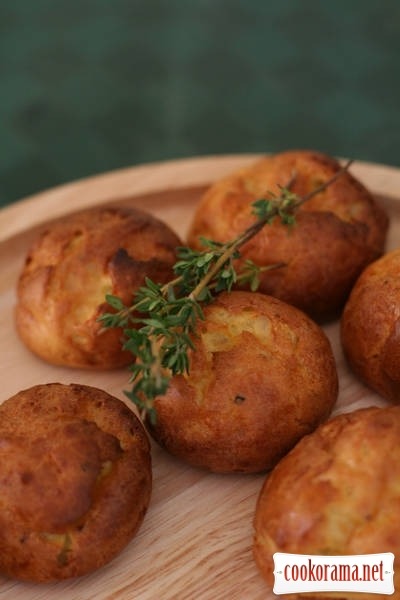 The taste is very unique and unusual, but if you try them with fruit jam, that`s what make a combination very interesting. You can add any fillings. By the way, we have spoiled half of our dish, because of bad baking paper, so be generous on it.
591

04 April 2010, 18:43