Pancakes-pies with apple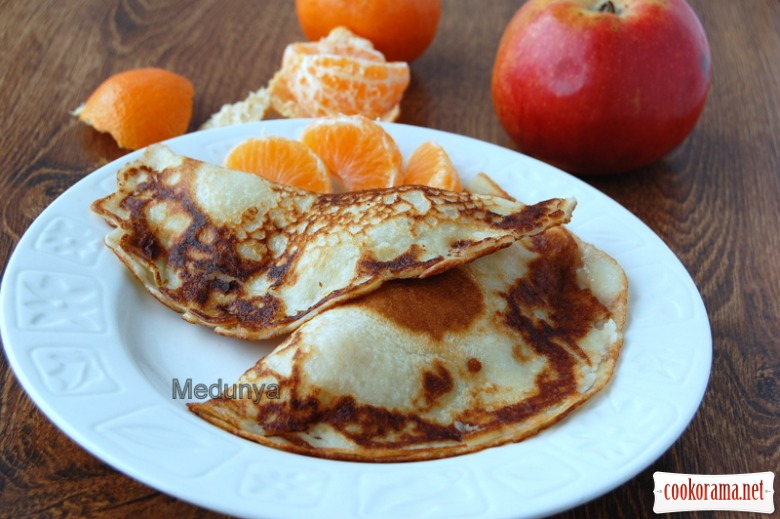 Ingridients
Dough
200 g.
15 g.
300 g.
10 g.
1 шт.
5 g.
Filling
500 g.
60 g.
1 шт.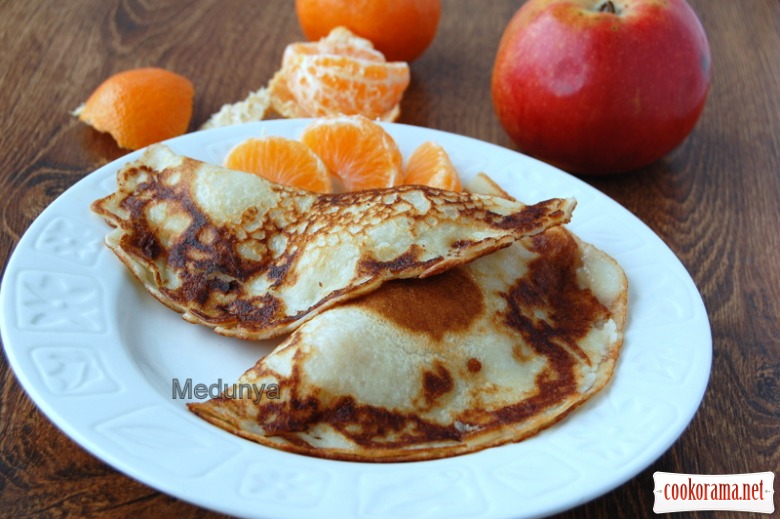 Very interesting pancakes. The composition of dough includes both yeast and baking powder. And they are baked only on one side, and then with one flick of the wrist pancakes turn into patties. Tasty, because it is juicy and tender.

Preparation
FOR DOUGH:
Mix yeast with sugar and some spoons of warm water. Put in warm place for 5 min: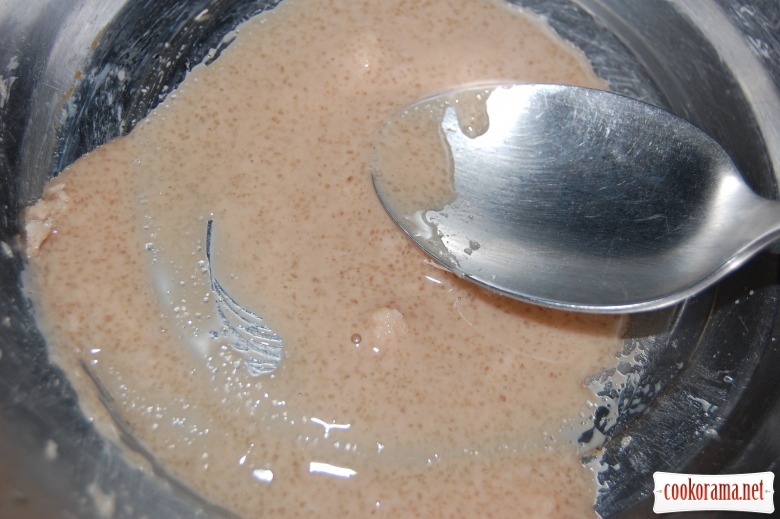 Add rest of warm water, flour. Stir it. Put in warm place for 1 hour. Dough should be a bit thicker than for pancakes, therefore, adjust the final amount of flour by situation. Add the end add baking powder in dough: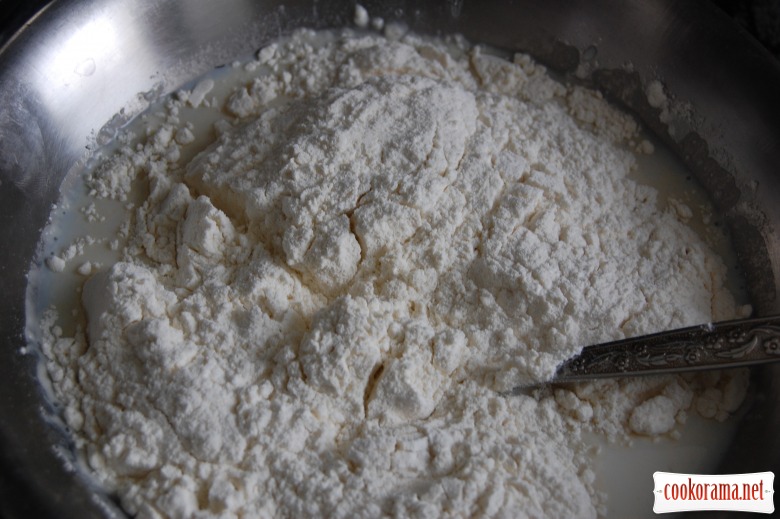 Pour dough into a vessel with " nose" like a teapot or pitcher and pour a small amount of dough in the middle of a hot, lightly greased frying pan. Pan should be heated over medium heat. The diameter of the pancake — 10 cm: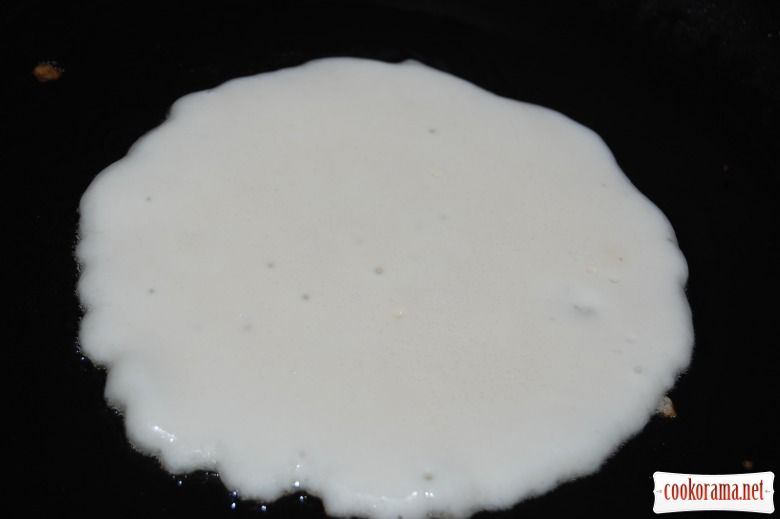 Cover the pan. With heating the upper part of the pancake dries too. Remove pancake from the frying pan and bake the next. Stack pancakes on the plate covering the top with lid, so that they do not get dried: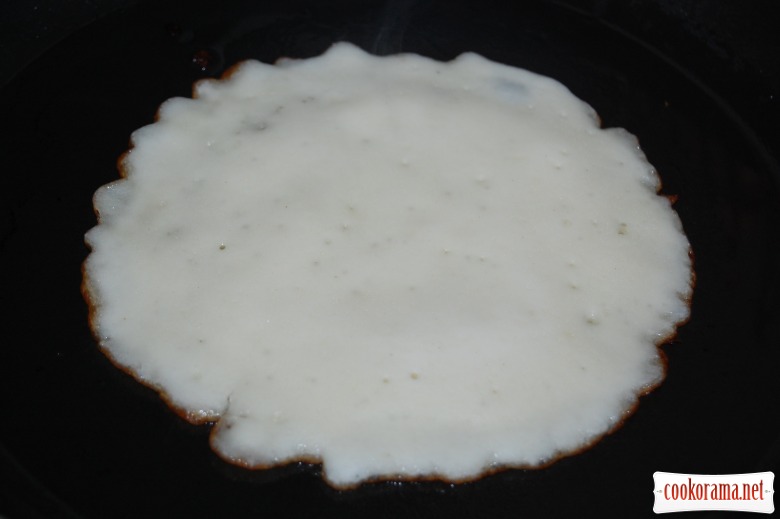 In 20 min, when pancakes soften slightly under the lid, put the filling in the middle of the pancake:
And leave pancake so: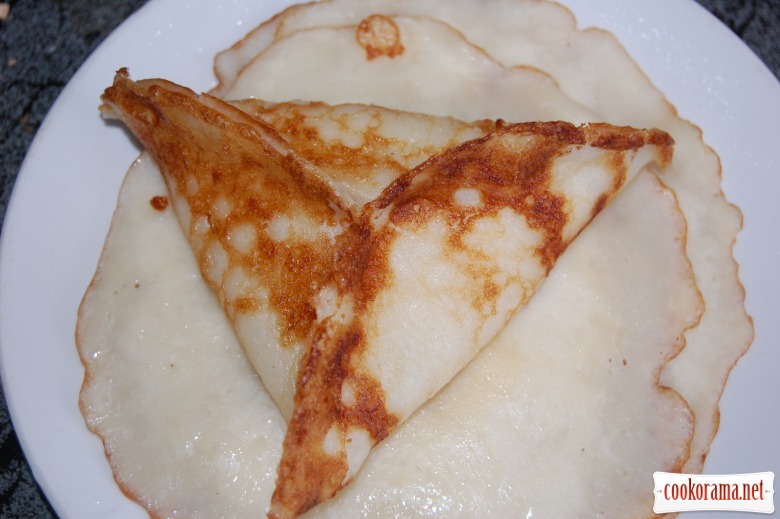 Или так: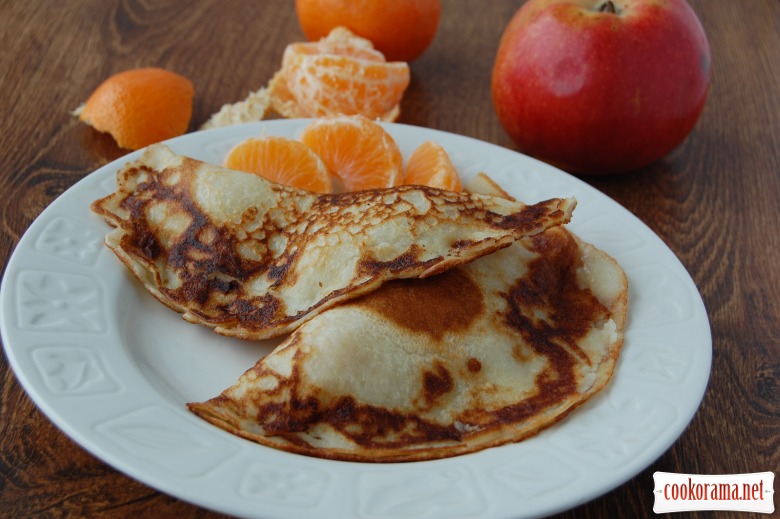 For stuffing peel and cut into small pieces apples ( can be+nuts, raisins, cinnamon, zest) warm up with sugar for 2-3 minutes. Serve, pouring with sour cream: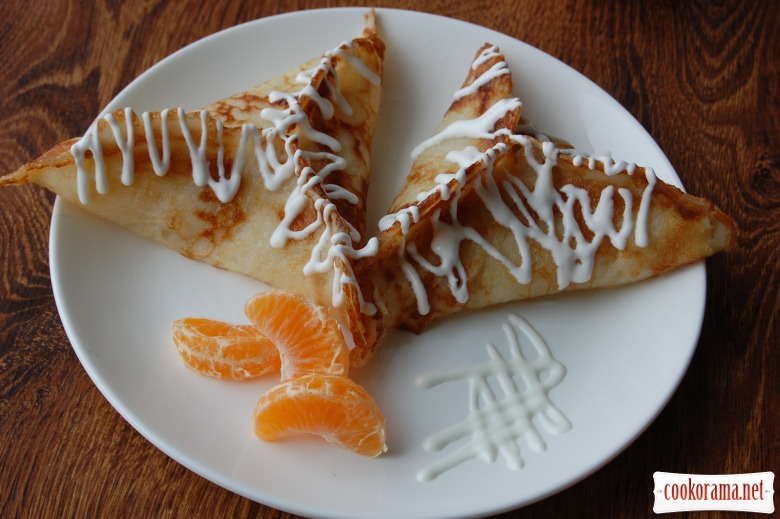 Bon Appetite!