Patties with apples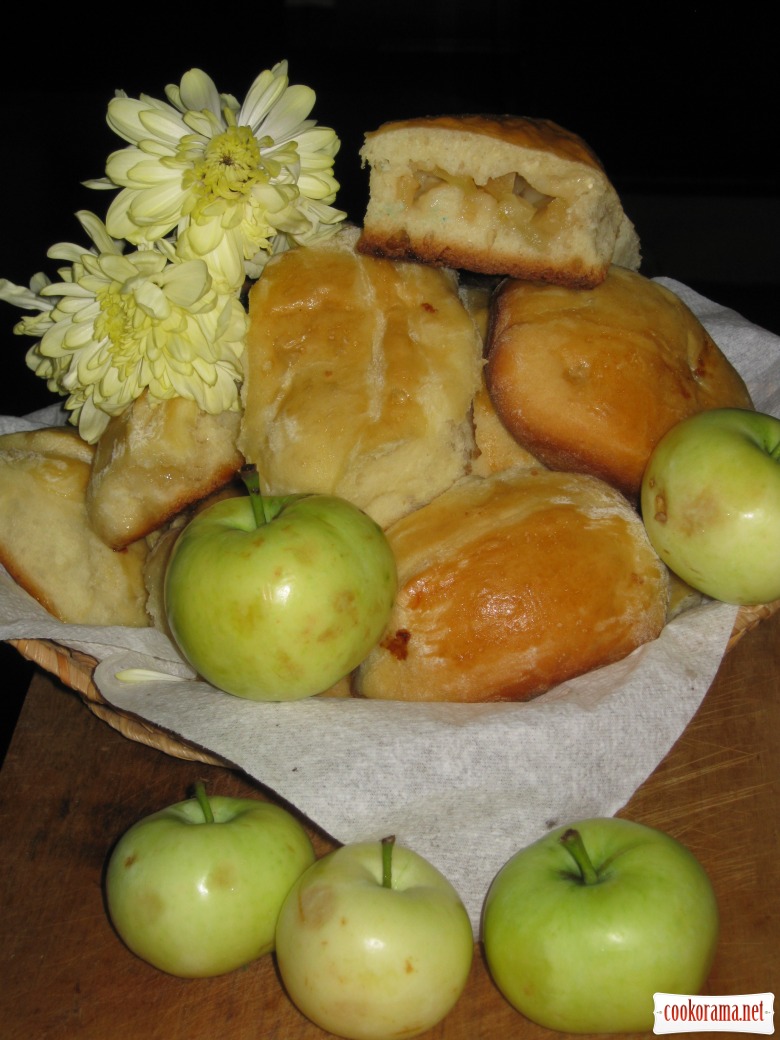 Ingridients
0,5 l
2 glass
3 шт.
150 g.
50 g.
2 spoon
1 kg
1 kg
1 шт.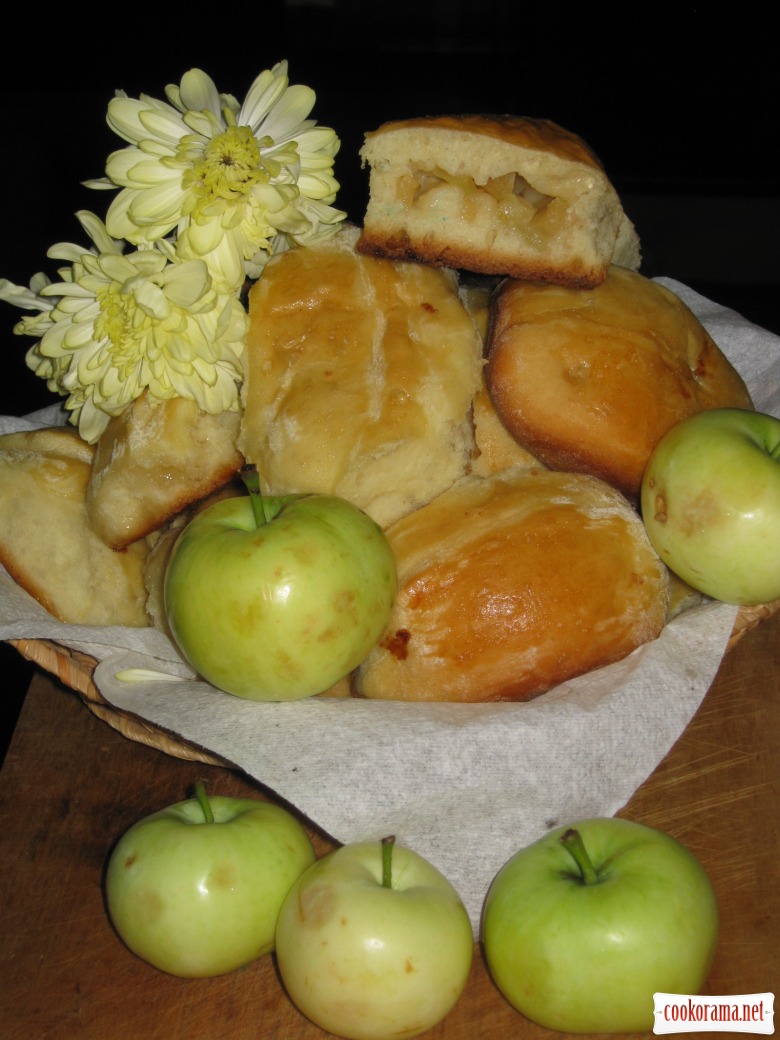 These are my first yeast patties)))) A year ago I had no idea how to knead dough. Mom if institute good friend taught me. This was my first small victory! Recipe is simple. These products almost always, well, except the yeast are in any refrigerator.

Preparation
1. At first dissolve yeast in slightly warm milk and leave for 10-15 min.
2. Mix 1 gl of sugar till thick foam with eggs.
3. Then add in milk margarine, also mixed with sugar eggs, then oil.
4. Add flour enough, to get dough as thick sour cream and leave it not less than 1,5 h in warm place, for it to rise.
5. Wash apples well in cold water. Remove cord with knife and dice finely.
6. Knead dough again well, and mold small flat cakes. Put in the middle of flat cakes 2 tsp of apples and half tsp of sugar, pinch the edges. Let patties rise for another 30 min.
6. Before you put in the oven, it is best to grease patties with yolk, to make them browner. Bake at 180 C to readiness. If oven has different modes, butter use «Convection» mode.
    Such tasty yeast patties with apples turn out. Bon Appetite!