"J'aime" nut mini-cakes without flour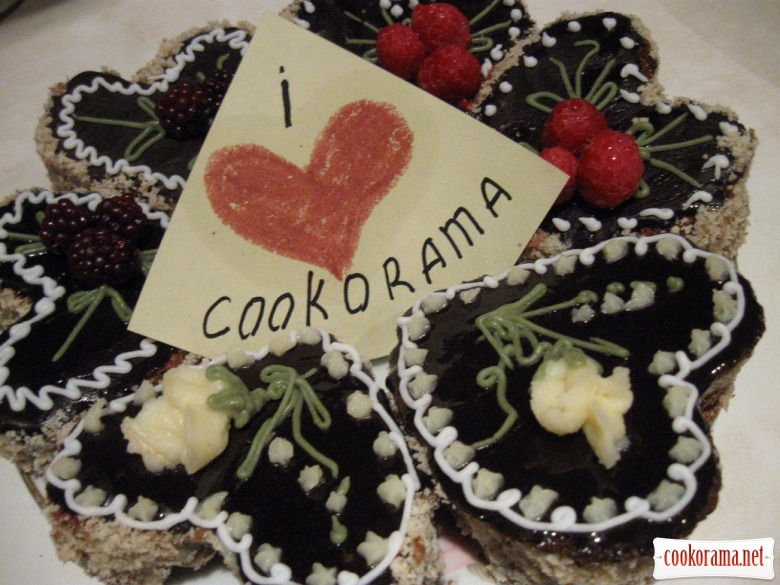 Ingridients
1 glass
1 glass
2 spoon
4 шт.
4 spoon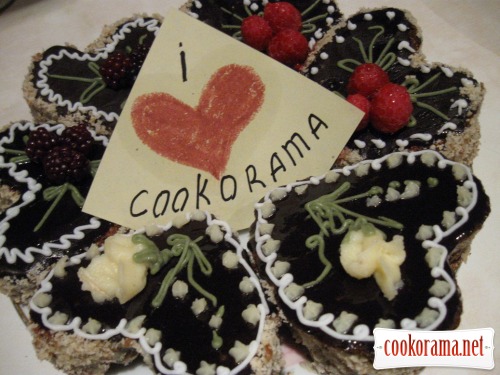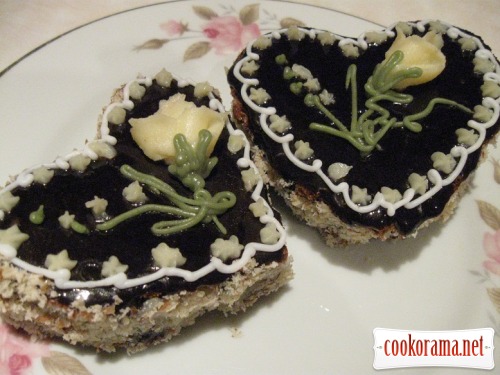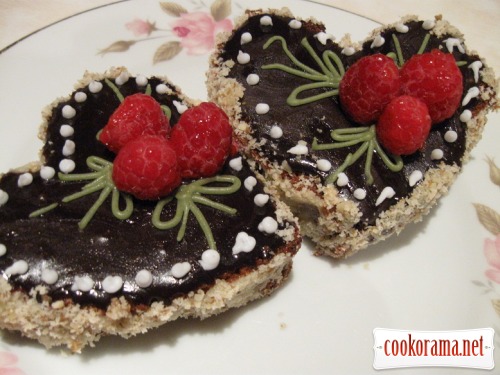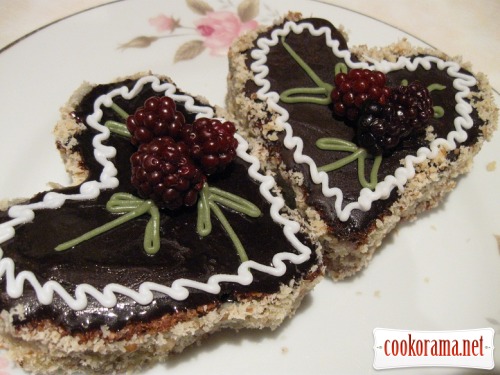 F decor was used chocolate fudge, grated nuts, cream and berries.

Preparation
Separate yolk from whites. Stir nuts, cocoa and crumbs in separate bowl.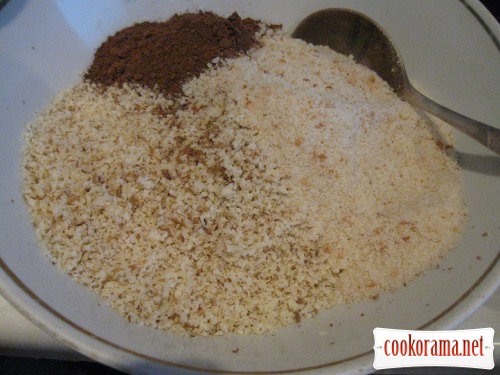 Mix whites into steep foam. In few stages add sugar, continuing to stir whites. Separately mix yolks and add to whites. Add there nut-sugar mixture.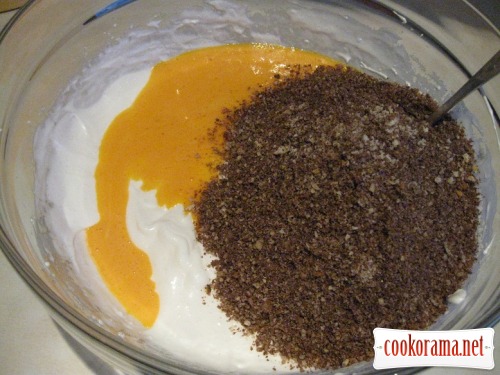 Gently stir dough with spoon and spread in molds.
Bake in heated to 180℃ oven for 15-17 min. (Check the readiness with toothpick).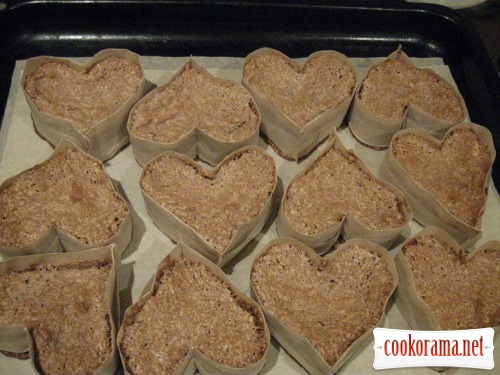 Cool and remove from form.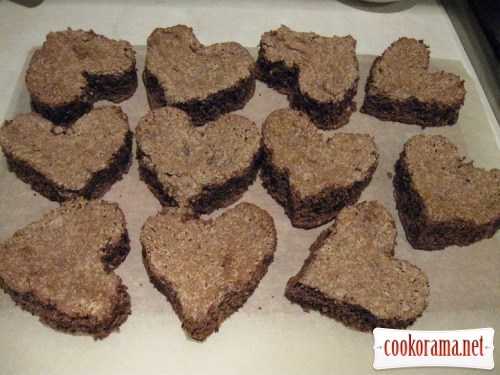 It turns out such tasty and friable mini cakes.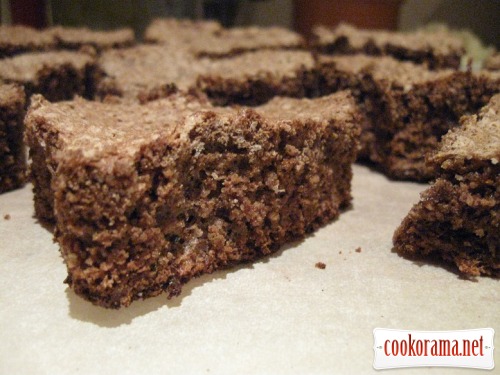 Prepare fudge: stir half glass of sugar with 3 tbsp of cocoa, add 25 ml of milk and 50 g of butter, cook over low heat (boil for 5 min).
Pour our mini cakes with yet warm fudge.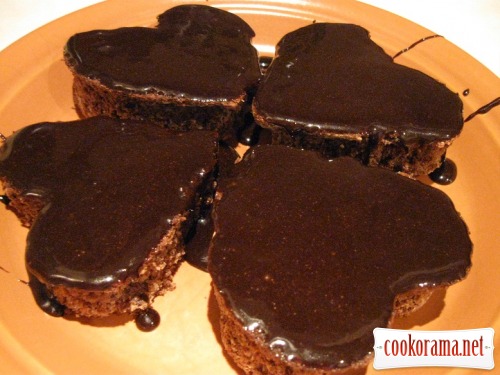 Once fudge freezes, if desired decorate with cream and berries.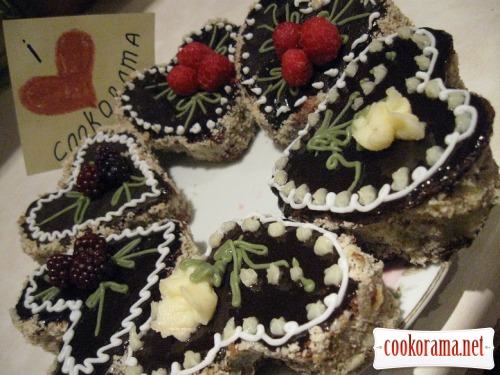 Bon Appetite.