Mini cakes from crisps with courgettes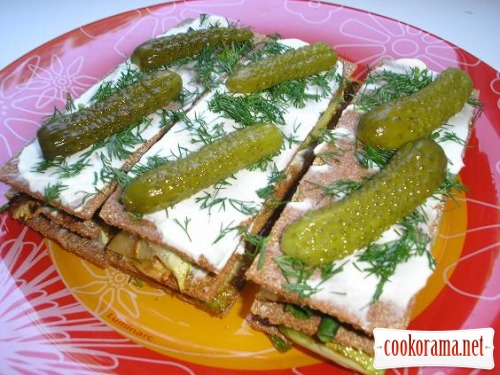 Ingridients
1 шт.

marinated cucumbers (gherkins)
Preparation
Peel and cut courgettes in thin strips. Salt them and fry in oil.
Make cake by layers. Smear crisps with cheese.
Top with fried courgettes.
Then again crisps, smeared with cheese and courgettes. Put green onion on courgettes.
Then again fried courgettes. And cover all with crisps. Sprinkle with chopped dill and cornichons. Let the cakes cool for 30 min, to make crisps soft.