Pancake mini cakes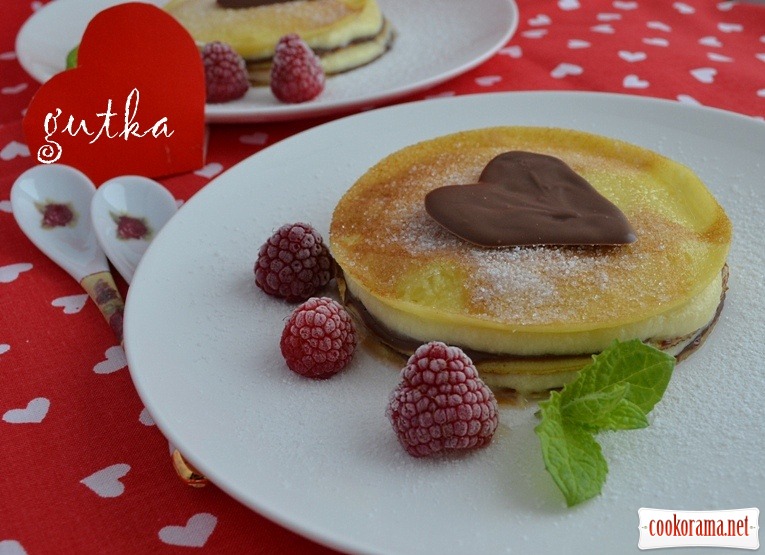 Ingridients
100 g.
4 шт.
400 ml
100 g.
100 ml
1 spoon
3 spoon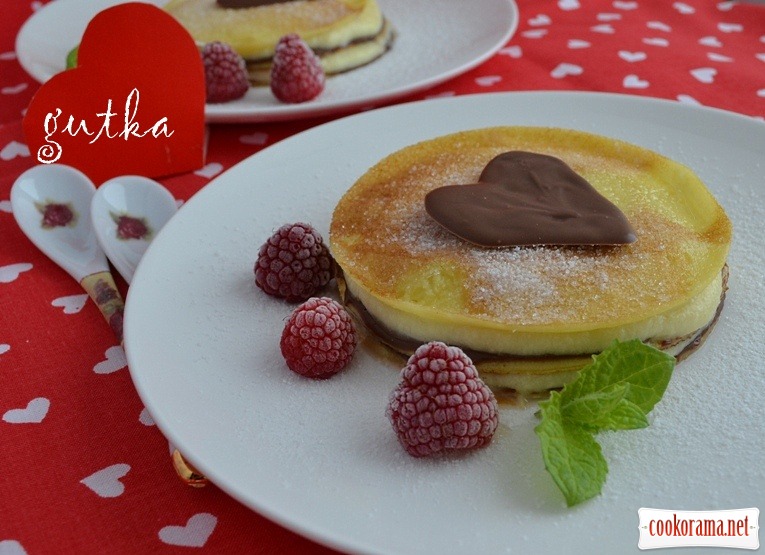 Preparation
In bowl, with blender make dough for pancakes:
Mix flour, half of milk, 2 eggs, salt and leave for 20 min.
Prepare custard:
Heat 2/3 of milk with sour cream, separately rest of milk mix with eggs, sugar and starch. The mixture gradually pour into warm milk stirring constantly to avoid clumps. When the cream thickens set aside in a cool place.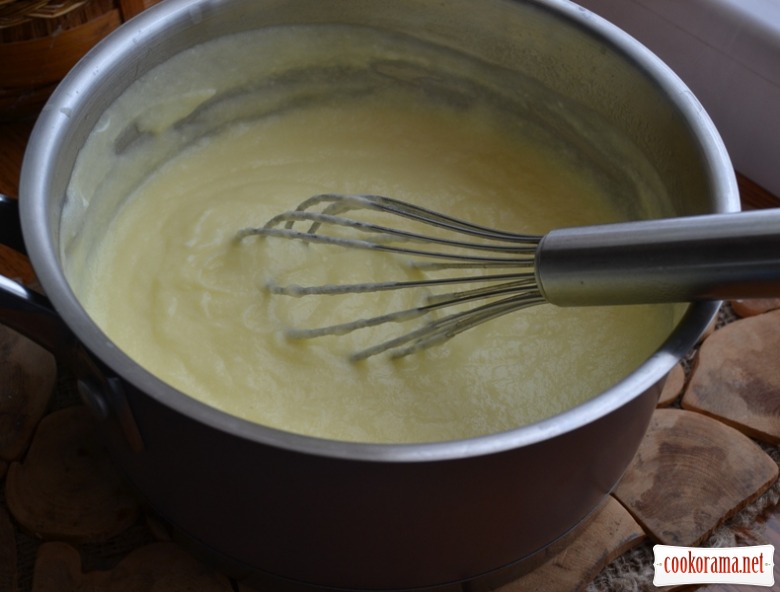 From dough fry 4 pancakes.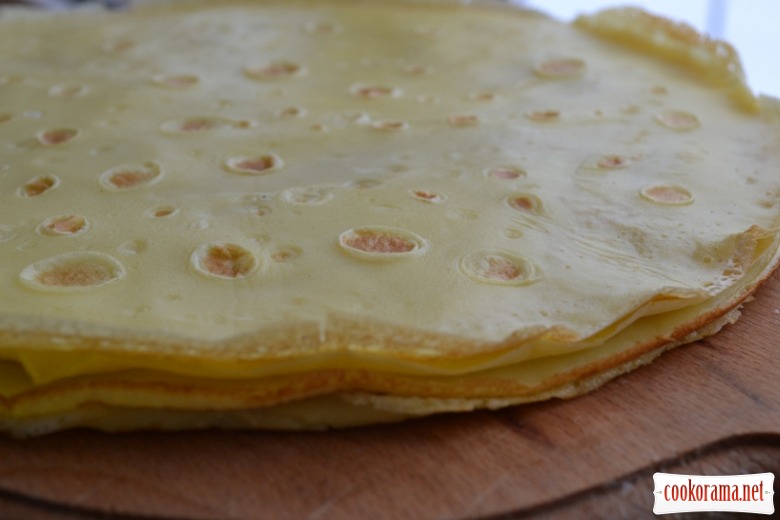 With help of mold cut off 3 circles from pancakes.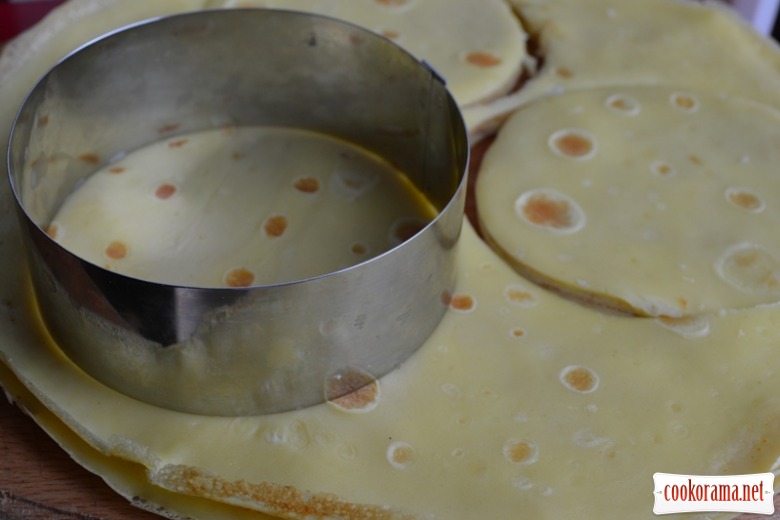 Melt chocolate on water bath and spread it on 8 circles, leave it to cool down.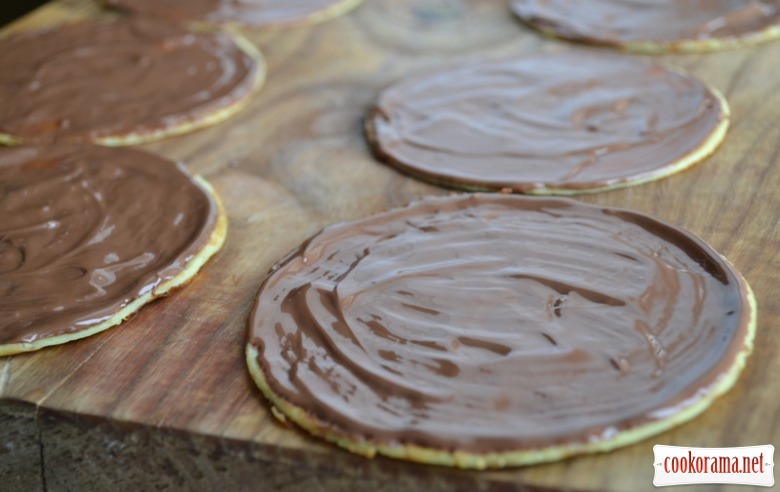 So, you`ll get 8 pancakes with chocolate and 4 without chocolate.
Grease 3 pancakes with custard – two with chocolate and one, on the top, without chocolate. It`s 4 mini cakes.
Cool down the cakes, before serving sprinkle with sugar powder and decorate with berries and fresh mint leaves. I left a little bit of chocolate and made hearts.
I wish you delicious and romantic evening!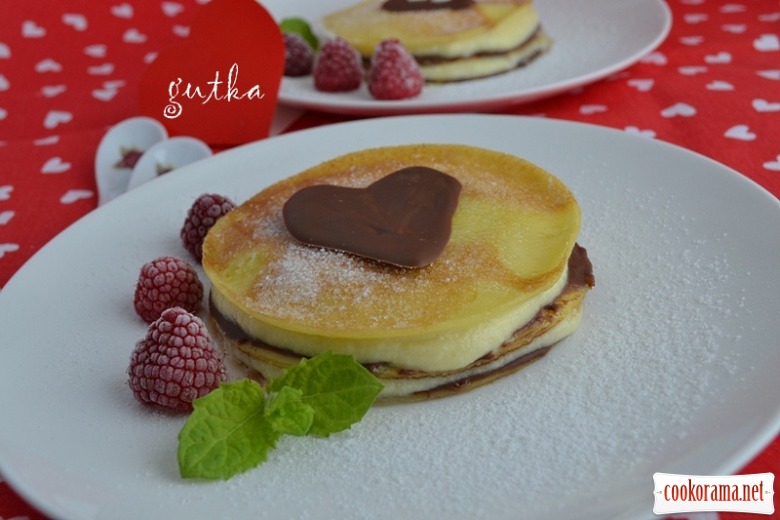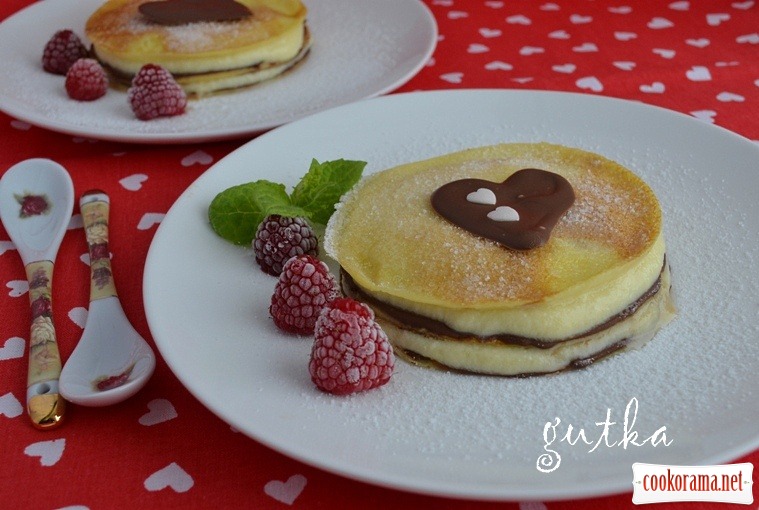 680

12 February 2013, 15:56