Cakes "Shells"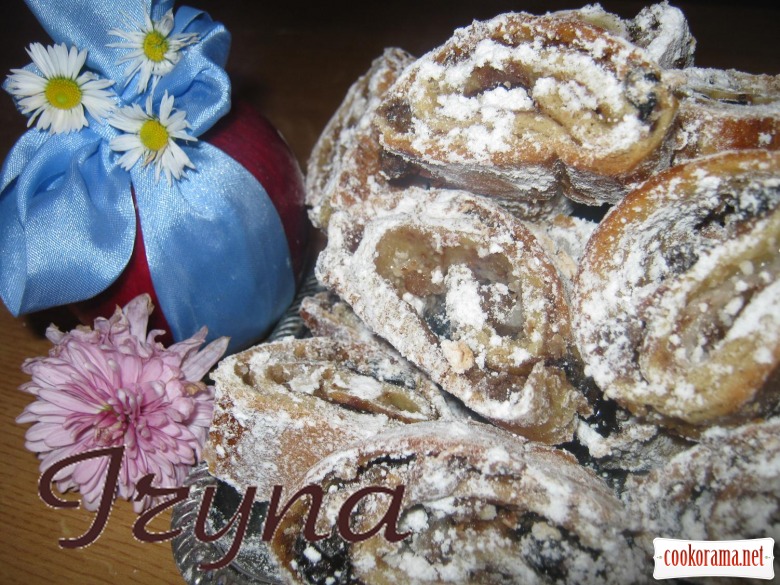 Ingridients
Dough
3 шт.
0,5 glass
0,5 glass
250 g.
1 tsp.
4-4,5 glass
Filling
1 glass
200 g.
200 g.
Meringue
3 шт.
1 glass
Sprinkling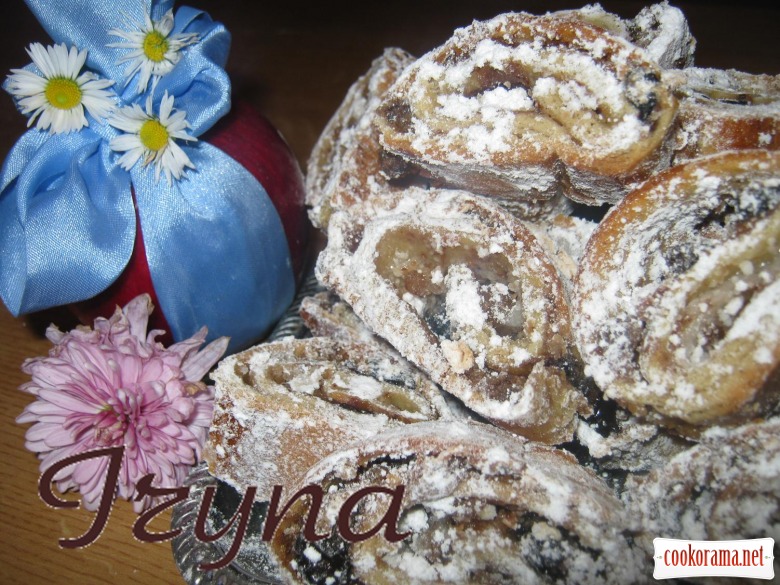 Gradually stir all the ingredients for dough (do not slake soda, melt butter). Knead dough and put in the fridge for 1-2 hours.

Preparation
Mix whites with sugar.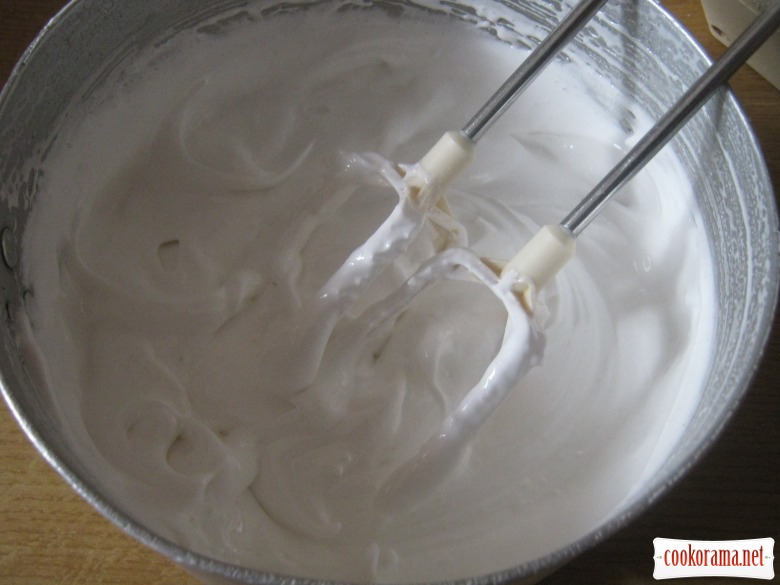 Grind dried apricots, raisins and nuts (it`s ideally, I milled in coffee grinder only nuts, dried apricots I hadnt, so I took the raisins of two types: light and dark).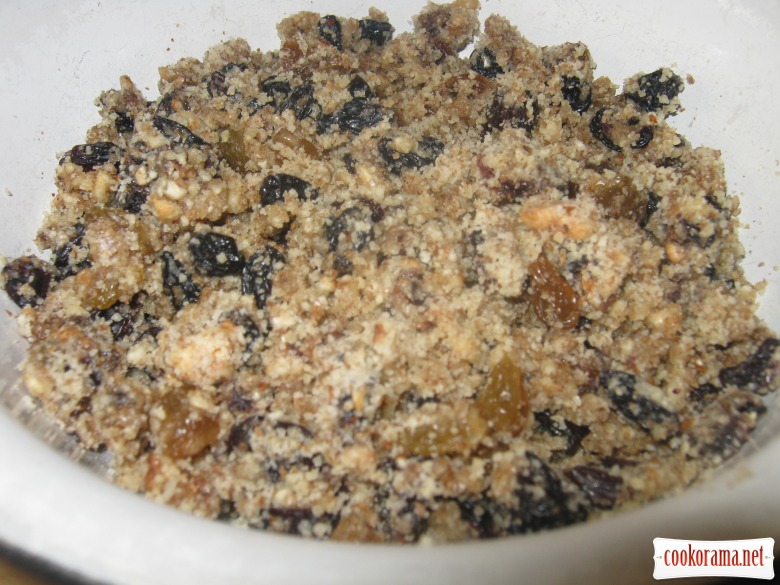 Divide dough in 5 parts. Roll each thinly, grease with meringue and sprinkle with filling.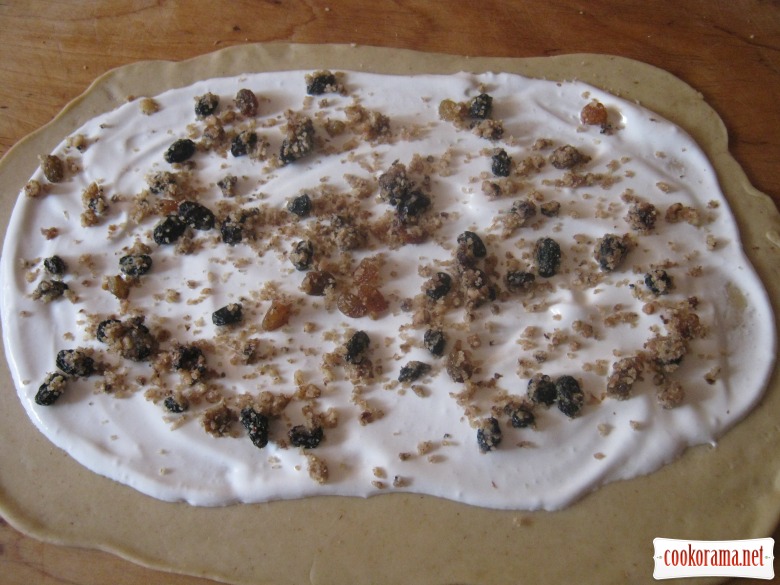 Make rolls, spread on baking sheet, make cuts (not to the end).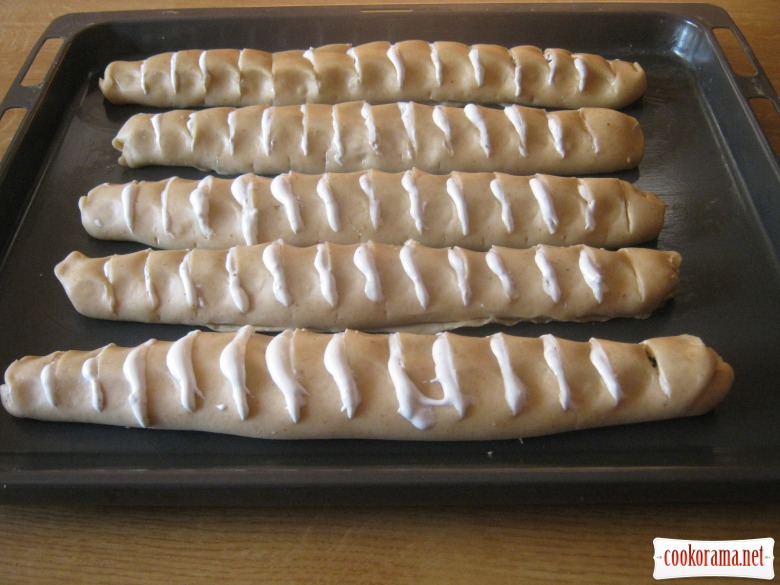 Bake at 200℃ for 25-30 min.
Remove from the oven, cut and roll each piece in sugar powder.